The young and intellectual Sally Rooney has produced an intellectual novel about youth - or rather young adults growing up, finding their way in the world and discovering who they are, writes Grace Keane.
Widely acclaimed last year on its first appearance, Conversations With Friends is just out in paperback. Using the complex relationship dynamics of a ménage a quatre, Rooney cultivates a journey of self-discovery- but not in the clichéd way one might expect.
Conversations With Friends is set in modern day Dublin, where girlfriends (and former lovers) Frances and Bobby study literature and history respectably, in Trinity College Dublin. During one of the pair's spoken-word performances they meet Melissa, an older photographer and somewhat academic writer; Bobby is instantly taken with Melissa, while Frances has her own reservations about the older women. Later that evening, however, Melissa introduces the girls to her husband Nick, a charmingly handsome and successful actor - little does Frances know how much this chance encounter will affect her life and challenge her beliefs.
Despite the age difference, the four soon develop a friendship with one another (although not in equal parts) and the life of our creative protagonist takes a sharp left into uncharted territory. At first, Frances is intimidated by this contemporary and successful couple; she is envious of her best friend Bobby's ability to seamlessly amalgamate into their lives and lifestyle. Coming from an equally wealthy family, Bobby is not ill-at-ease in the lavish surroundings - Frances, on the other hand, feels like an imposter in their social circle.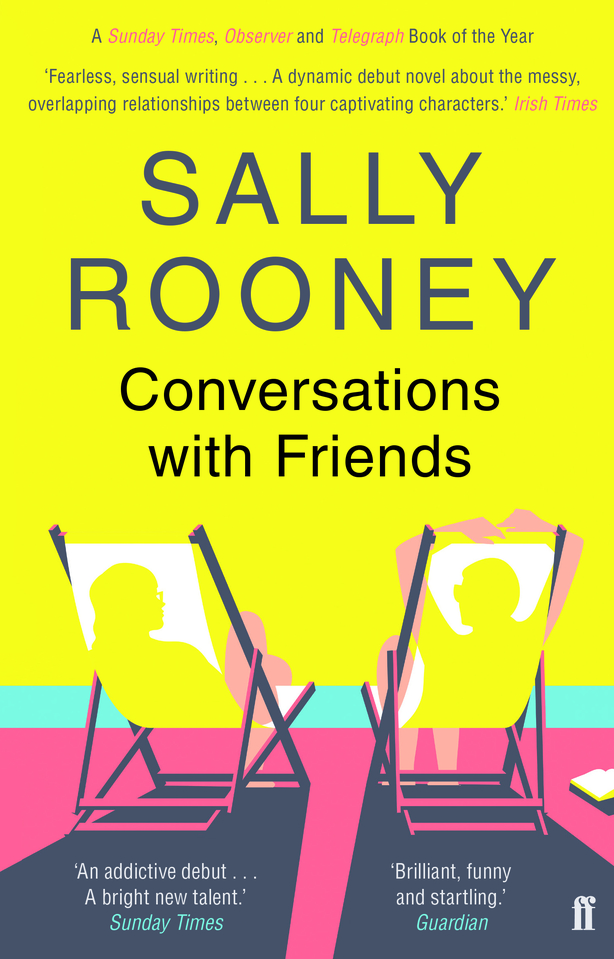 Even though Frances's last relationship was with Bobby, Nick awakens an anguished passion within her that she did not realise she was capable of. The more time Frances spends engaging in conversation with Nick, the more she longs to impress him. While she portrays a cool and collected persona over email, it is more difficult to maintain in person, and Frances cannot hide her growing desire. It is not long before the pair begin their love affair.
The focus of the novel, as the title suggests, is its many tête-à-têtes between the four main characters. Interesting and current, they cover a range of topics: politics, history, culture, gender, love. These discussions continually address the way people live their lives in modern society, how they negotiate the world, themselves and their bodies. How do these things inform, for example, Frances as a person - who is she? Is she pretending to be someone or wanting to be? Is there even a difference?
At times, the characters can be frustrating to follow - it's akin to watching a slow car crash - but nonetheless Rooney's novel is clever and thought-provoking. After all, people must be able to make their own mistakes, and learn and grow from them as experiences, with different relationships continually informing the other.
Conversations With Friends is a perfect novel for a young adult migrating from one phase of their life to the next. It gives the reader exactly what it promises; endless questions, opinions and conversations between Bobbie, Nick, Melissa and Frances, with which the reader can engage at their leisure.
Conversations With Friends is published by Faber.