Yoshiko Ushioda's Caring for Japanese Arts at the Chester Beatty Library is a lively and compelling memoir of fifty years spent in Dublin doing what it says on the tin, or at least in the title.
Born in 1931 in Mito, Japan, Yoshiko Ushioda moved to Dublin in 1960 and would spend over 50 years living in Dublin, getting to know the capital intimately in that time. That year, she flew from Japan with her young son to join her husband, a research fellow at UCD.
Yoshiko, who still lives in Dublin, subsequently worked as a volunteer at the Chester Beatty Library in 1970. She became curator of the Japanese Arts Collection in 1980, and supervised that collection until her retirement in 1996. Her life was not all about glittering Dublin, however - she accompanied art works on loan by the Library to exhibitions all around the globe.
This piquant, lively account recalls those halcyon 1960s days, when month-old Japanese papers were like manna from heaven for the exile in a time before the internet. She kept an eye out for all things Japanese, naturally enough, and noticed that Honda motorcycles were selling well in Dublin following the motorcycle's exceptional performance at the Isle of Man race in 1961.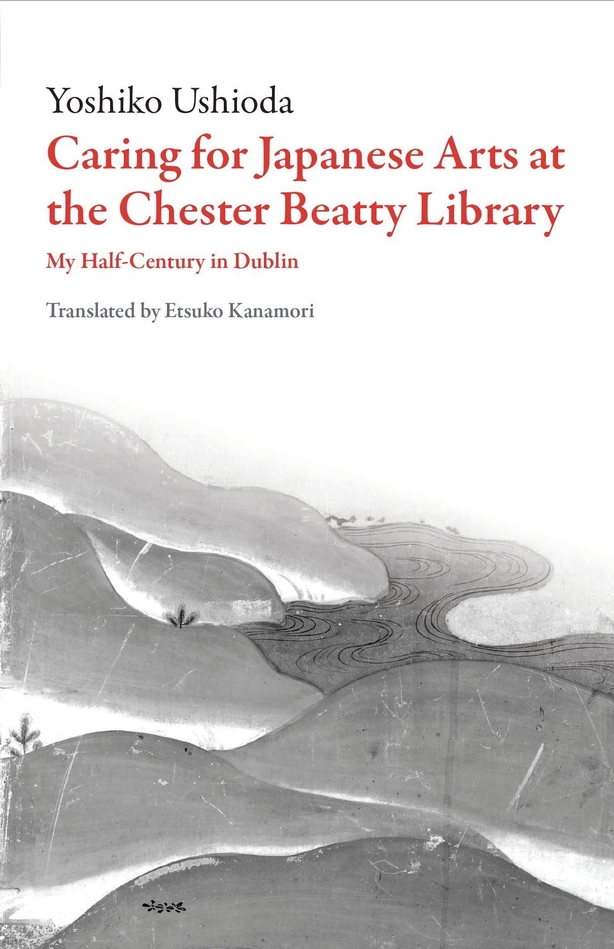 We gain an insight into life in Japan at the time, a place to which she regularly returned. Ushioda acted as the interpreter at a meal in Kyoto in 1979 at which the culinary practice known as ikezukuri - the preparing of sashimi (raw fish) from live seafood - was undertaken, the particular fish in this instance being 'a large whole sea bream with sashimi slices of its flesh cut out and then put back in place. It was so quickly prepared by an expert chef that the fish still quivered on the plate.' In attendance at the meal was an American academic who stood up from the table, declaring that he could not eat the fish dish, as he was against cruelty to animals.
That may be so, yet even the mildly epicurean reader will be unable to resist the fantasy of actually being present in Japan for the ceremony marking the 800th anniversary of Lord Hidehira Fujiwara. No quivering fish are mentioned in this instance, but rather the 'numerous sake barrels' which were opened following the transportation of art to its native country from Dublin, accompanied by Ms Ushioda. The rafters must have been raised - if not the roof, then no doubt different structural changes are effected upon interiors in Japan after copious amounts of rice wine.
Caring for Japanese Arts at the Chester Beatty Library is issued as part of Dalkey Archive's Scholarly Series - the 143-page memoir is translated by Etsuko Kanamori, who also lives in Dublin.