Nature sits easy in the poet's sphere of influence in Mark Roper's impressive new collection of poems, Bindweed, which is a profoundly humane and often moving work.
Mark Roper's slim 73-page collection opens with Longtailed Tits, a poem running on energy and conversational chit-chat which the poet imagines the eponymous birds are themselves engaged in. 
Poems about birds, it has to be said, can occasionally fail to relay the picture, or they can can be too prim or stolid - not this one, it is suitably perky and does not assume a keen interest in feathered creatures. The poet writes of birds which are `vague in colour, light as dust'
So small they'd soon get lost in silence,/slip through cracks in the day…
Moon, the second poem in the book is like a threnody for lost things, something unspecified, a trope or theme detected in one or two other poems gathered here. It begins as follows, with an almost Shakespearean grandeur and sensitivity:
Battered companion,/your face a map of hurt/no tear consoles.
Roper is interested in birds and they resurface throughout. The Wader Cabinet was inspired by a visit to the Natural History Museum in Dublin, and in its elegant few verses marks the passing of the Eskimo curlew, now extinct. Once again that sense of loss, a recognition of creatures cut down in their prime is deftly conveyed.
Careers of risk and rapidity cut short/they suffer our stare in this cabinet..
The companion poems, Curlew Sandpiper and Great Northern Diver were also inspired by a visit to the so-called 'dead zoo.' Carving, a homage to an ancient (i.e 22,000 years old) sculpture, fashioned from a mammoth tusk, was inspired by a visit to the British Museum.
In its beguiling tonality, A Far Cry is not so much observational as mystical about birds, in this case, a swallow fleetingly glimpsed. The open sky is an empty page/where the writ has never run…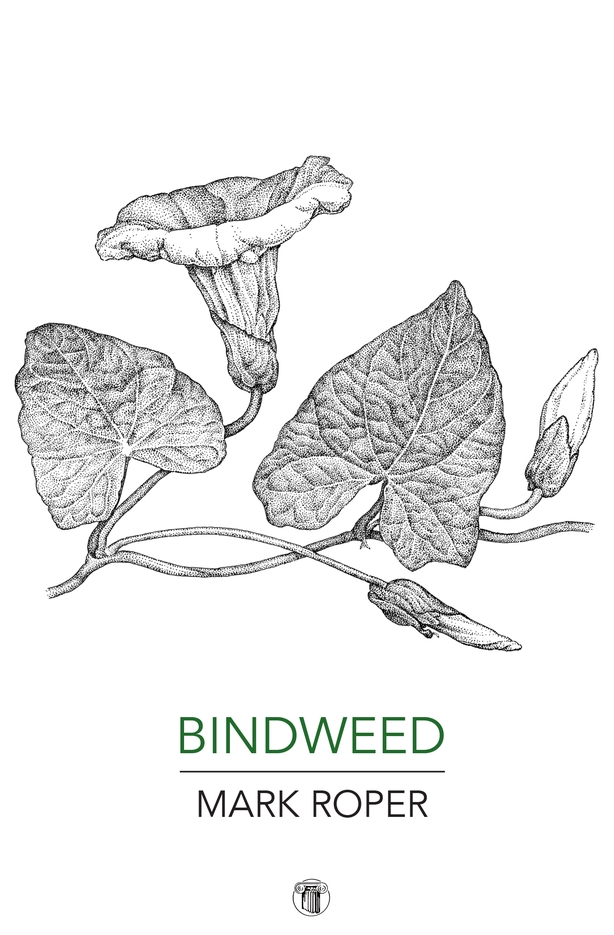 There are more bird and nature poems in the ambitious Water and Stone sequence, which is based on a trip to Namibia, and Andean Cocks of the Rock which recalls an Ecuador sojourn. These poems are a little diffuse, the first of the two particularly strains for effect. Roper is best when striving for the clarity of a poem like Angel Paz Talks to the Birds, a vivid picture of man coaxing the giant but shy bird known as an antpitta out of the shadows and into view. Terma de Virgén is equally tangible in its imagery, a waterfall described as `a thin fraying/from the great ridge/above the town.
Never to Run Out recalls a long trek on Vancouver Island and not wanting the walking to stop, this endless appetite for more, /more wood, more stone, more water, more light,/for the path never to run out;
Doubtless and Shadow are two of the finest poems in the collection, spiritually polar opposites, if you will.Doubtless has echoes of Patrick Kavanagh and celebrates the culling of old, spent bulbs on an autumn day, `a day when doubt left me on my own a while.' Shadow, addressed to the poet's shadow, hints in its delightful paradigm at uncertainties, frailties, dashed possibilities:
 your face hidden,/ back always turned, /your dark matter/neither life nor soul.
Anniversary recalls old friends, Joe and Eilis, as the poet takes a bracing swim in their memory in the lake which they created in a mountain glen. Every line is true, sentiment is perfectly weighted and to the point, a characteristic of the best of Mark Roper's poems.
I don't come with a golden bough,/to encounter your shade.
30th August 2013, the date of Seamus Heaney's death, is dedicated to the poet's memory, a paean to the luxuriance of summer -  `an early morning out of Hardy'  - and a heartfelt salute as the poet passes on.
The poems in the second section of the book are written after an accident of some kind, which seems to have occurred out in the open and there is the sense of recuperation affording tentative new insight. It is an ill wind that does not blow some good, and much more than 'some good' is in evidence in poems like Gravity and Shadows (2). The Garden, a  short dialogue in verse with a dear one who has passed, is particularly moving.
Bindweed is a very fine collection, surely one of the best poetry collections published this year.