This Christmas you can enjoy a feast of culture, courtesy of RTÉ, with an eclectic array of choice cultural programming across TV and radio.
Here are ten must-see (and must-hear) highlights we're eagerly looking forward to. 
Fairytale of New York
Shane MacGowan turns 60 on Christmas Day, and this new documentary celebrates the 30th anniversary of his most iconic song, or as he refers to it "the nastiest Christmas single ever"; amongst those lining up to pay tribute are Christy Moore, Imelda May, Bob Geldof and Paul Simon, who says that Fairytale Of New York is "like a one-act play, the language is exactly right."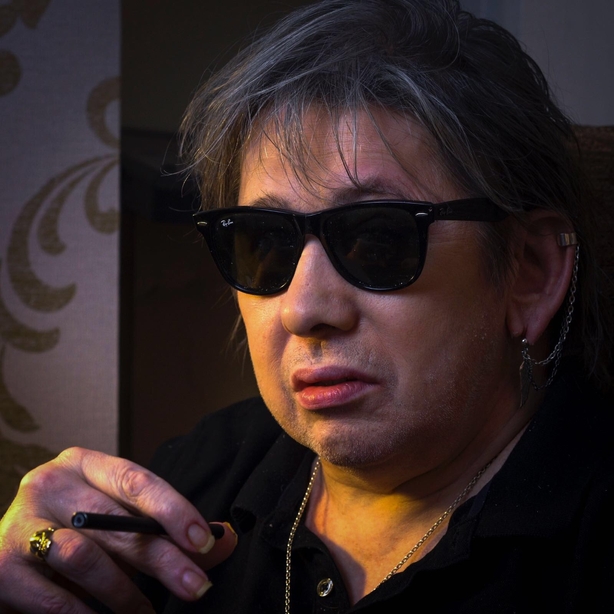 Where and when? RTÉ One, 21st December, 9.35pm
Fanning's Fab 50 2017
The results are in for Fanning's Fab 50 2017! In what has become one of the great RTÉ musical traditions, the incomparable Dave Fanning presents a musical adventure of the tunes from 2017
Where and when? RTÉ One, 23rd December, 8.00pm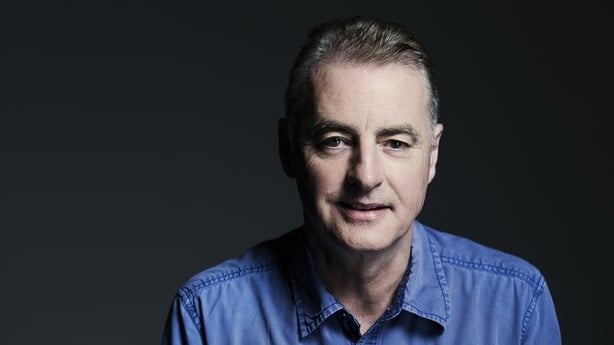 The Christmas Book Show
This special hour-long episode of The Book Show looks at Winter and words. From the joys of reading in warmth and comfort to the Irish landscape in its bleak midwinter, Sinéad Gleeson hears about books and writing in Winter. Ali Smith, John Boyne and Kit de Waal, among others, join in the festive celebration.
Where and when? RTÉ Radio 1, Christmas Eve, 8.00pm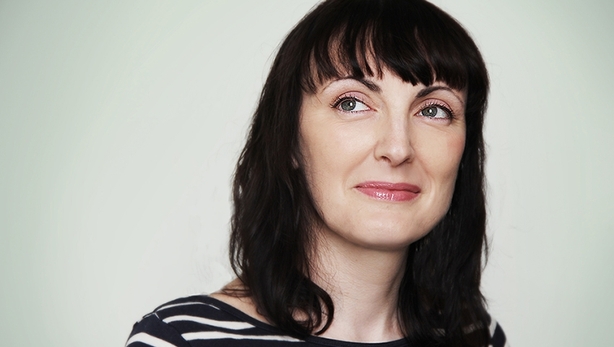 Ardán don Óige i Leitir Móir 
Geobhaidh muid blaiseadh sa gclár seo de chuid den ábhar a chuir aos óg Chonamara i láthair ar stáitse i Leitir Móir i mí na Samhna i mbliana, tar éis dóibh filleadh ar an mbaile ó Oireachtas na Gaeilge a bhí ar bun i gCill Airne i gCiarraí.  Cloisfear an dream óg i mbun amhránaíochta ar an sean-nós, lúibíní, agallaimh beirte, agus aithriseoireachta, chomh maith le damhsa ar an sean-nós.  Eibhlín de Bhailís a chuirfidh an clár i láthair.
Where and when? RTÉ RnaG, Christmas Eve, 4.00pm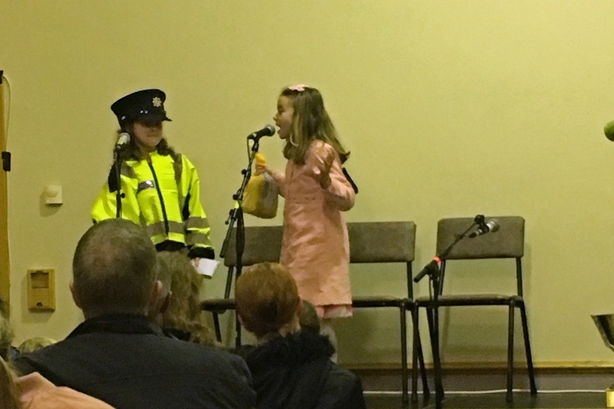 Angela's Christmas
Based on the children's book by Angela's Ashes author Frank McCourt, and narrated by Ruth Negga, this half-hour animated special comes from Dublin-based animation house Brown Bag, who made the Oscar-nominated Give Up Yer Aul Sins, and is inspired by a tale McCourt's mother told him as a child.
Where and when? RTÉ One, Christmas Eve, 9.35pm
We need your consent to load this Vimeo contentWe use Vimeo to manage extra content that can set cookies on your device and collect data about your activity. Please review their details and accept them to load the content.Manage Preferences
The Christmas Poetry Programme 
Recorded before a live audience in Poetry Ireland in Dublin, the Poetry Programme brings an hour of gorgeous listening to your Christmas afternoon. Presenter Olivia O'Leary chats with guests Marie Heaney and poets Rita Ann Higgins and Tom French about their memories of Christmases past and what the season means to them, and have we readings of poems old and new, from Seamus Heaney's An Ulster Twilight to Vona Groarke's Music from Home, reflecting the joys, humour and warmth of this time of year, while not forgetting that for many it is also a time of sadness and hardship. Our readers are Cathy Belton and Nithy Kasa, while Kevin Doherty, Ciarán Tourish and James Delaney provide the music. The Christmas Poetry Programme was devised in collaboration with Poetry Ireland and is not to be missed.
Where and when? Christmas Day, RTÉ Radio 1, 5.00pm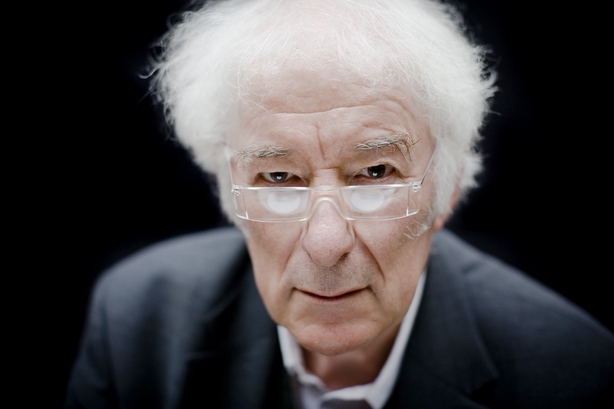 Pantisocracy: Drawing on the Well
In a special Christmas edition of the 'cabaret of conversations' Panti Bliss, the unofficial 'Queen' of Ireland, hosts a gathering exploring how we draw upon the traditions of being Irish, in language, music, song, poetry and dance to re-imagine anew ourselves and our place in the world. Her guests in this festive edition are singer and actor Lisa Lambe, Hot House Flowers frontman Liam Ó Maonlaí, former Riverdance star Colin Dunne, musician Seán Mac Erlaine and the poet Doireann Ní Ghríofa.
Where and when? RTÉ Radio One, Christmas Day, 4.00pm
We need your consent to load this Vimeo contentWe use Vimeo to manage extra content that can set cookies on your device and collect data about your activity. Please review their details and accept them to load the content.Manage Preferences
Brooklyn
Chances are she'll be back in the Oscar running come next February for Lady Bird, so why not spend your Christmas night in the company of Saoirse Ronan in the network premiere of John Crowley's adaptation of Colm Toibin's novel, an old-school weepie suitable for all the family, and one that won't leave a dry eye in the house. 
Where and when? RTÉ One, Christmas Day, 9.35pm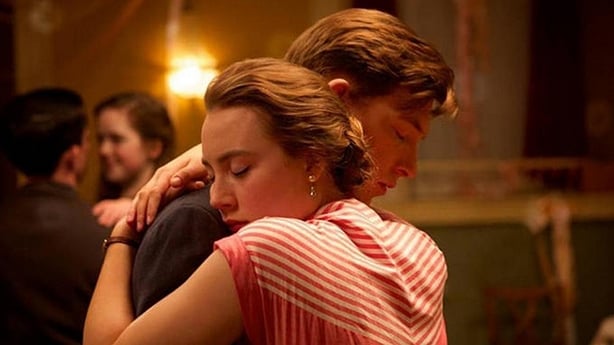 R.E.M. - Out Of Athens
Ken Sweeney' documentary tells the story of how R.E.M. made the alternative mainstream and paved the wave for Nirvana and Green Day. In the early 80's, the American charts were under attack from UK synthesizer bands and only major label acts with enough money for slick videos could get on the new MTV. By the early nineties, R.E.M. found themselves to be one of the biggest bands on the planet. What they had achieved was beyond their wildest dreams - but it had taken them over a decade to get there. This illuminating music doc takes the listener on that journey with R.E.M. out of Athens (Georgia). Recorded entirely in the US, and featuring new interviews with band members Michael Stipe and Mike Mills, Ken Sweeney travels to Georgia to hear how the band set out from their home town of Athens as evangelists for a new alternative music which returned to simple melody and jangling guitars. 
Where and when? RTÉ Radio 1, December 28th, 2pm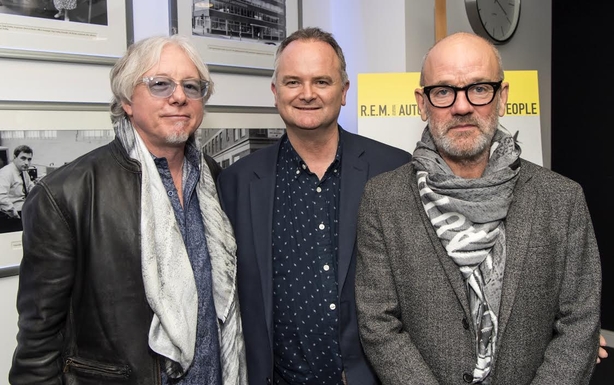 The Late Late Show Dubliners Tribute - 30 Years On
In March 1987, The Late Late Show, hosted by Gay Byrne celebrated twenty five years of The Dubliners with a host of Irish musical stars. Acts like Christy Moore, U2, Jim McCann and The Pogues all joined Ronnie Drew and co to tell stories and celebrate the power of Irish music. Thirty years later, Ryan Tubridy introduces another chance to view this gem from The Late Late Show archives while surviving Dubliner John Sheahan recalls how much that night meant to the band.
Where and when? RTÉ One, December 29th, 9.35pm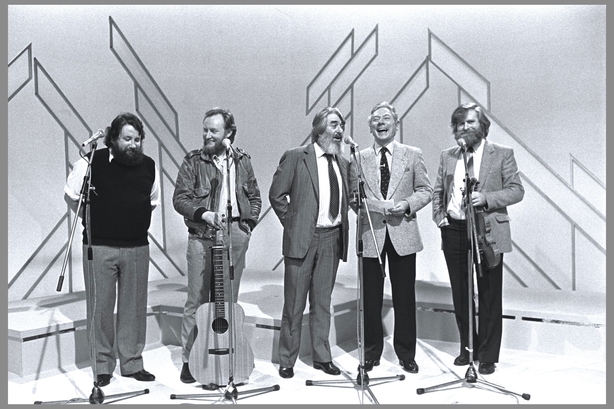 Why We Tell Stories: Colum McCann and Marlon James in conversation
In an illuminating encounter, Irish writer Colum McCann and Jamaican author Marlon James, who won the Man Booker Prize for A Brief History of Seven Killings, discuss the impetus for their chosen profession and the stories that have shaped them. They also consider our need for stories to impose a narrative order on the world and the roles of gossip, myth and folklore in everyday lives.
Where and when? RTÉ Radio 1, Friday 29th December, 3.30pm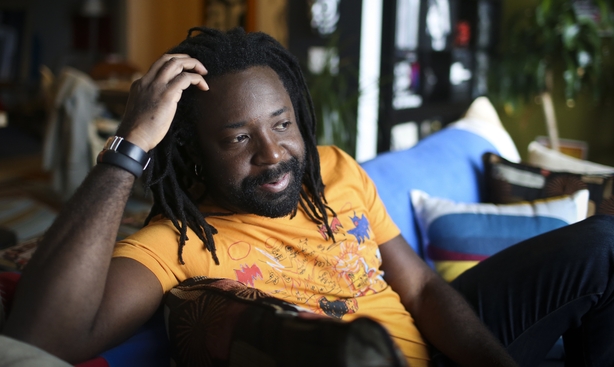 The Imelda May New Year's Eve Special/NYE Countdown Concert
Get ready to say goodbye to 2017 in style with Imelda May as she is joined by the RTÉ Concert Orchestra and a host of special guests including The Corrs, Finbar Furey, The Strypes, Gavin James and Jerry Fish to party the year away. Immediately after Imelda's special, Sinead Kennedy will bring us the NYE Countdown Concert with headliners Kodaline live from Custom House Quay - the full 3 Countdown Concert will be broadcast live on the RTÉ Player throughout the evening.
Where and when? New Year's Eve, RTÉ One, from 10.20pm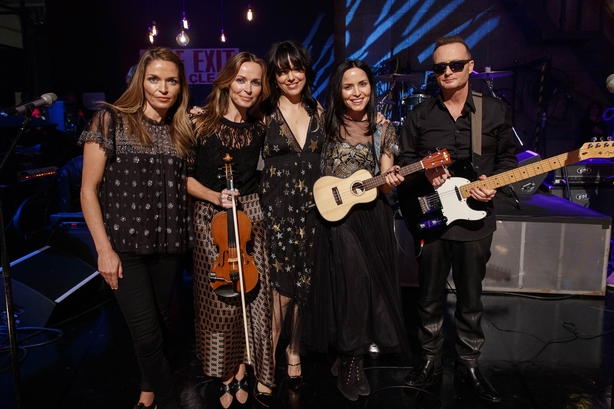 Find out more about RTÉ's Christmas schedule here.