Dalkey Archive, paperback
Edited by Alex Andriesse
Best European Fiction 2018 features stories in translation from, deep breath now: Ireland, Iceland,  Macedonia, Netherlands, Italy, Luxembourg, Lithuania, France, Slovenia, Serbia, Spain, Russia, Portugal, Poland, UK, Switzerland, Estonia, Armenia, Albania, Belgium, Belarus, Bulgaria, Hungary, Finland and Denmark.  
Katherine Duffy's beguiling story, The Frankenstein Tree, is translated from her original Irish tale by the author herself. The story hints obliquely at old tensions and attractions between three former art students. Married to Jo, and on holidays with her abroad, the narrator reads news of a highly prestigious award won by their old student colleague, a sculptor named Éamon.
The news sets the man marvelling at the glittering career now in store for Éamon. While there is no overt suggestion of jealousy, the eventual track of the story appears to suggest otherwise. The man spends the evening trying to prove something to himself by undertaking an arduous swim to an island in the bay. Pointedly, he doesn't tell Jo about what he has read - or indeed what he has been doing - when he arrives back at the apartment much too late to avoid a reasonable explanation. Jo is furious at his absence and the story ends in a kind of unresolved crux.
In the Estonian story, the Maarja Kangro-penned Fireworks, the protagonist, Fox, is a vain poet and writer with a propensity for speeding tickets. Indeed the story begins with an encounter with the traffic cop who fines him 120 euros en route to a library reading in a remote village. Fox's affair with the muse is not going well, he has a mental block. A man in his mid-seventies comes into the library, Fox's sole audience, apart from the librarian. It sets him thinking of ornithological resemblances. A bird's face – like an Estonian tit. Or maybe more of an owl. No, more like a plump tit. He inadvertently offers one of his books to the man and immediately regrets his generosity. Giving away books always stirred up cautious, covetous feelings, as if were some kind of promiscuous act.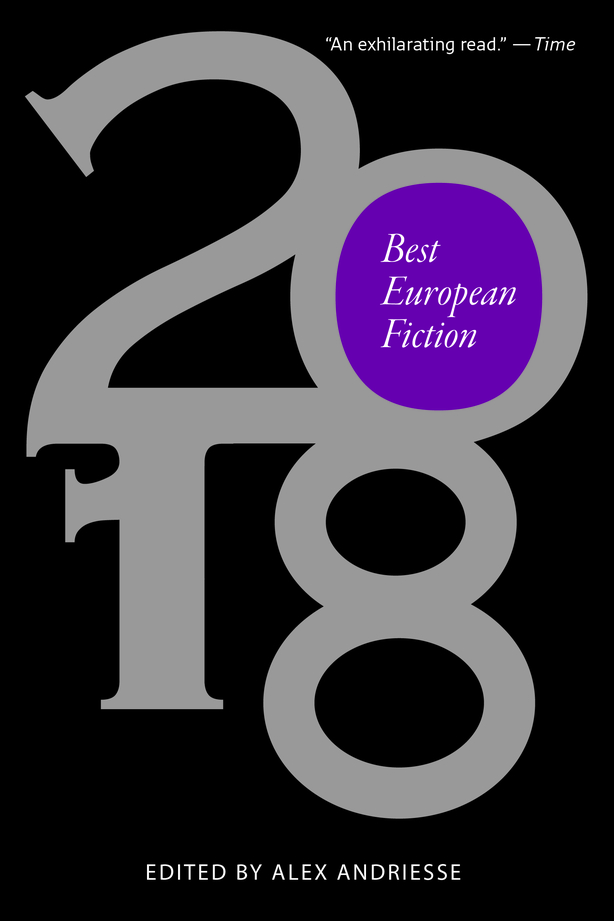 When the man suddenly collapses, Fox wonders in the middle of the panic would the library be able to give away his book as a prize. Maybe the library had something.. maybe they had something to stick over it, " he reflects. He thinks about the dedication he had written a short time before, now pointless as the recipient is dead.
Bruce Begout's Watching My Best Fiend, a story from France, deals with two friends who are watching on TV the eponymous Werner Herzog documentary about the actor Klaus Kinski. Suddenly, they are summoned upstairs by a female tenant alarmed by a presence in her room. Unfortunately, the story doesn't seem to quite go somewhere definite, it is rather showy and knowing, ultimately predicated on the reader's familiarity with the convoluted relationship between Kinski and Herzog. (Not everybody knows who those two are, just saying.)
Where We All Belong from Thomas Morris (UK/Wales) - Morris the author of a fine collection of short stories, We Don't Know What We are Doing - is told entirely as a two-way conversation or Q & A, as the sociologist or psychologist-style questioner dispassionately interrogates a young man. There were four sections in the class of pupils of which he was once part, graded according to ability, and Morris's caustic moral tale explores a nexus of hierarchy, segregation, snobbery, the class system, bullying. Tony Blair's hand is described as `squirly', a nice usage - the former Labour leader visits town after he wins the UK general election.
From Greece comes Mesopotamia, Amanda Michaelopolou's rueful story which begins with a woman watching her former husband on TV, preening and pontificating his way through a soft interview. With her are the couple's two sons who get to spend every second weekend with their father. He is by now a sleekly wealthy Minister in the Greek government, involved with another woman. Interview over, the puff piece goes on to film in the house in which the minister and his new girlfriend live, replete with bad taste, as the ex-wife sees it. There are stirrings of something new in the life of the spurned wife towards the end of the story and Mesopotamia is one of the strongest stories in a collection that has many strong stories indeed. This reader would certainly welcome more fiction in translation from Michaelopolou.
The Hungarian story, The Problem, by Gyorgy Spiro is a surreal folk-tale centred around a young husband with duplicate genitalia and the wife who tries to accommodate. It is utterly pointless, like a sleazy joke told by some unfortunate after too many pints of porter. Thankfully, it's just four pages - 'null points' to Hungary, I'm afraid on this occasion.
Paddy Kehoe