In Documentary On One: Do No Harm, Dr. Luke Dillon explores the controversial subject of euthanasia and asks: how can we do end-of-life care best in Ireland? 
In April 2015, a group of young Irish GP's in training travelled to the Netherlands to learn about a different approach to end of life care. My name is Luke Dillon and I was one of those doctors. I'm a recently qualified GP working in West Dublin.
Most of us had assumed this would involve a visit to a highly specialised clinic. Instead, we met a family doctor who occasionally carried out euthanasia for his patients at their request.
Frans Bollen, a 69-year-old retired GP presented the trainees, including myself, with an alternate reality where unbearable suffering could be stopped overnight. The group was overwhelmed. Divided. Could GP's do this? Could I do that for my patient? Do we do anything like this already in Ireland? The debate travelled home with us. No consensus was reached. I needed to know more.
Listen to Documentary On One: Do No Harm here.
In Ireland, euthanasia is completely illegal and to assist somebody with a suicide is punishable by 14 years in prison. The approach taken to end-of-life care in this country is based around palliative care.
I visited Our Lady's Hospice in Harold's Cross, Dublin to see the approach to suffering there. And it was there that I met Gabriel Peelo, who had found a new lease of life since his admission to the hospice after having a bowel tumour removed in May 2017 and being at a very low ebb.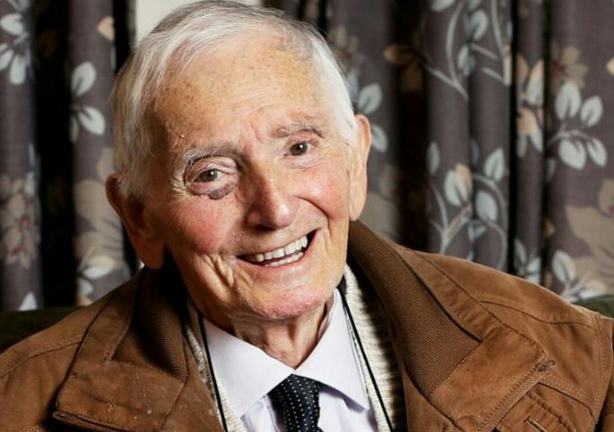 Palliative Care Consultant Dr. Stephen Higgins explained their unique approach in palliative care, and how he feels that euthanasia is not the answer to end of life suffering, though it is, as he says, "alluring".
Despite the incredible scenes and stories from the hospice, I still couldn't help wonder if some people's suffering in Ireland couldn't be relieved… Dr. Steven Higgins can only think of a handful of cases who would still truly ask for euthanasia every year if it was available - but are there Irish people being left behind?
I was familiar with some high profile cases in Ireland in recent years of people seeking the right to die or right to travel and being denied. In 2013, Marie Fleming unsuccessfully challenged Irish law on assisted suicide in the High Court. In 2015, Gail O'Rorke was acquitted on charges of assisted suicide for helping her friend Bernadette Forde to die. Both Marie Fleming and Bernadette Forde suffered greatly at the end of their lives, to the extent that they wished to die. They both suffered from Multiple Sclerosis, or MS.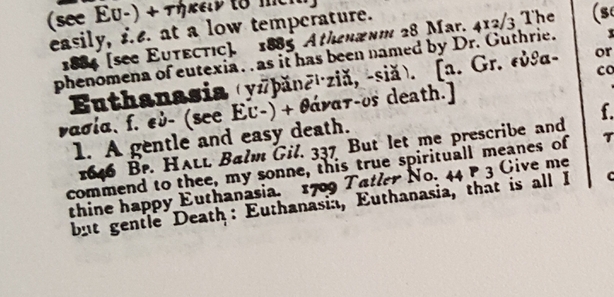 Kate Tobin is a 51-year-old former palliative care nurse who also has MS. I travelled to Kate's home where she lives with her dog Bruno in Co. Wexford earlier this year to hear her story. Kate's MS has now reached a stage where she can do very little for herself. Even to write an email could take her four hours. She suffers from pain and from the internal torment of losing her independence. She believes in her right to die if her suffering becomes too great, but knows that in modern Ireland this will not be legally possible. In the absence of a legal right to choose the time of your death, Kate has made a Advanced Care Directive – a legal document that is very useful in instructing your family and doctors about how you would like to be cared for in hospital. Kate has specified that she does not want her life prolonged through antibiotics or artificial feeding.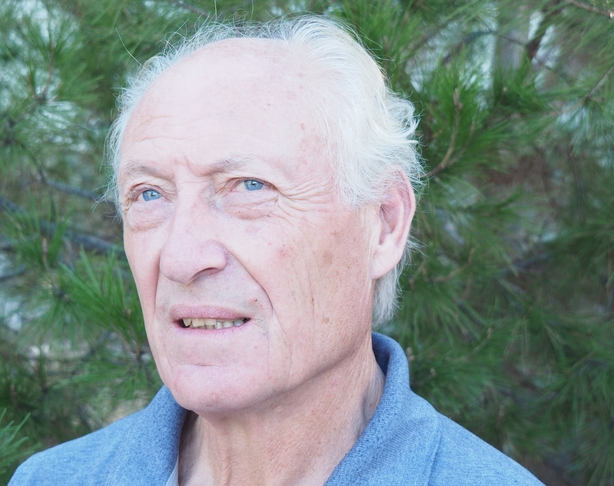 I travelled back to Holland and Dr. Frans Bollen in July 2017. I learned that he had recently carried out euthanasia on what we might consider a straightforward case – for example a woman with a disease called Progressive Supranuclear Palsy. By many people's standards, this disease causes what could be considered 'unbearable suffering', which is the standard by which euthanasia is judged in Holland. However, what about the more controversial cases, such as the 32-year-old mother of four who suffers from severe depression that Franz euthansied? And how does legalised euthanasia change Dutch society as a whole?
When I first visited Holland two years ago, I thought that the issue of euthanasia was straightforward. Now, after investigating the topic further, I have discovered that it is not black and white, and is in fact many shades of grey. And if euthanasia is not for Ireland, can we not at least talk about death?
If this article or documentary has affected you in any way, please contact the Samaritans on 116 123. For further information on end of life care, visit www.hospicefoundation.ie 
Documentary on One: Do No Harm will be broadcast on Saturday October 28th @2pm on RTÉ Radio 1, and repeated on Sunday October 29th @7pm. Listen to more from Documentary On One here.