Marc Mc Menamin, producer of this weekend's RTÉ Documentary on One, Richard Hayes, Nazi Codebreaker, reflects on honouring Ireland's role in World War Two.
Earlier this year, I came across an old article in the Irish Times property section about the sale of a house at 245 Templeogue Road. The article had been shown to me by a teaching colleague who quipped 'There's a story there' to me as I read through it. The house had been known colloquially as the 'Nazi' house, and its story was that of local lore in Dublin 6. In 1940, it was used as an IRA safehouse, and a man named Herman Goertz had stayed there on an ill-fated mission to Ireland to spy for the Third Reich.
Listen to Documentary on One, Richard Hayes, Nazi Codebreaker:
We need your consent to load this SoundCloud contentWe use SoundCloud to manage extra content that can set cookies on your device and collect data about your activity. Please review their details and accept them to load the content.Manage Preferences
Given my interest in history (and a keen eye for a potential documentary idea), I decided to investigate the matter further, and after much research I came across the name of Dr. Richard Hayes. He had interrogated Goertz during his incarceration in Arbour Hill prison, and subsequently broke the communication code he was using. A similar cipher had baffled staff in Bletchley Park, the home of British code breaking during the Second World War. Such was its importance, MI5 had an entire hut with sixteen staff working on the cipher.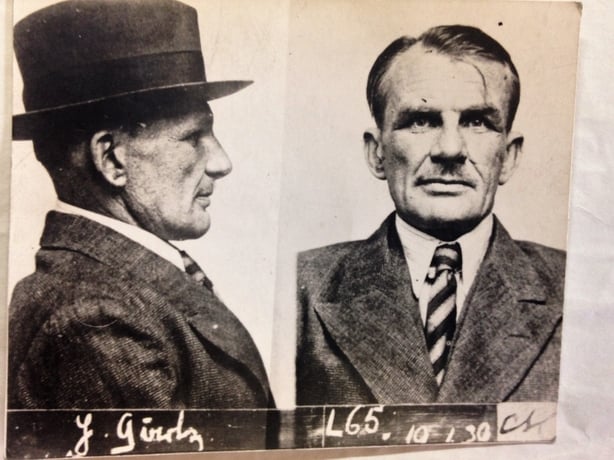 Astonishingly, Hayes wasn't a military man at all. He was the Director of the National Library of Ireland, seconded to Irish Military Intelligence for his obvious intellect. He spoke several languages, including fluent German, and was also was highly skilled mathematically. He uniquely possessed all the talents needed for the job, and would go on to become one of World War Two's most prolific Nazi codebreakers.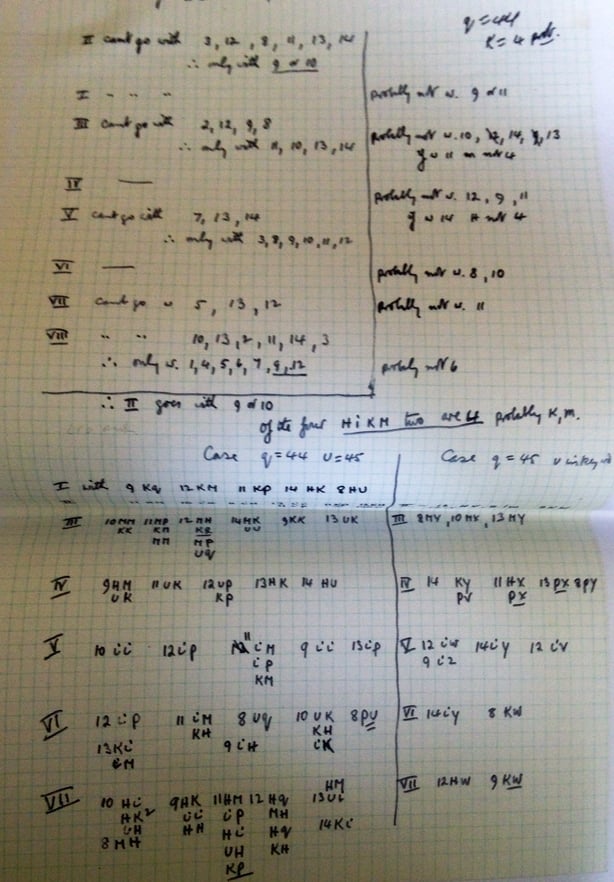 This weekend's Documentary on One, Richard Hayes, Nazi Codebreaker (RTÉ Radio 1 Saturday 2.00pm, repeated Sunday 7.00pm) looks at Hayes life in detail for the first time. I was fascinated that a man such as Hayes was almost virtually unheard of in Ireland, given his achievements in the field of Cryptanalysis and his contribution to the Allied war effort. The striking thing was that the more I read about Hayes, the more it became apparent how unassuming he was. He cycled to work every day in the library, and after work he cycled to Mc Kee barracks to work on the German codes that had been intercepted during the day. Often, he would take messages home to work on while simultaneously raising his young family. In his spare time, he compiled a bibliography of Irish manuscripts that was still being used up until the 1990s! Despite Hayes' obvious achievements, finding written material on him was a difficult task. He was merely a footnote in more 'interesting' stories of others from that period, such as the aforementioned flamboyant Nazi Spy Herman Goertz.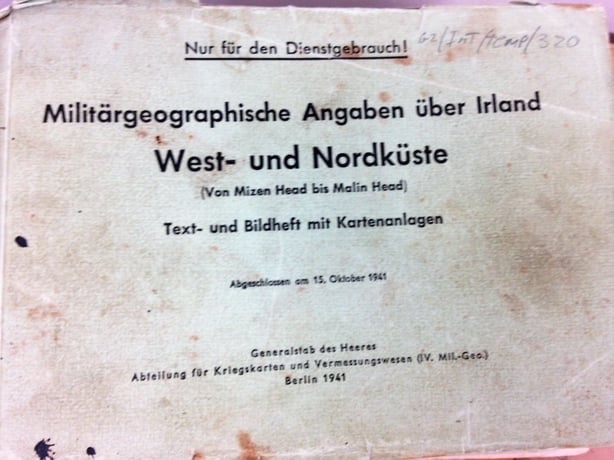 When I made enquiries overseas to experts in the history of the period such as Dr. Chris Smith of the University of Coventry and Dr. Mark Hull of Fort Leavenworth Kansas, it immediately became clear the stature in which Hayes was held in abroad. He is spoken about in glowing terms in MI5 and OSS accounts of World War Two as 'a colossus of a man' and 'having gifts that amounted to genius' in the field of cryptography. His contribution was so important that if he hadn't done the work he did at the time he did it, Herman Goertz may well have scuppered Allied plans for the invasion of Europe in June 1944. The strategic deception of Germany through counter-espionage was the major tactic being used by the British and Americans during the war. Any information leakage from Ireland could have had disastrous consequences and Ireland was very fortunate to have Hayes in situ in the right place at the right time. As Dr. Mark Hull remarked to me, 'I would hate to think of the consequences if he wasn't'.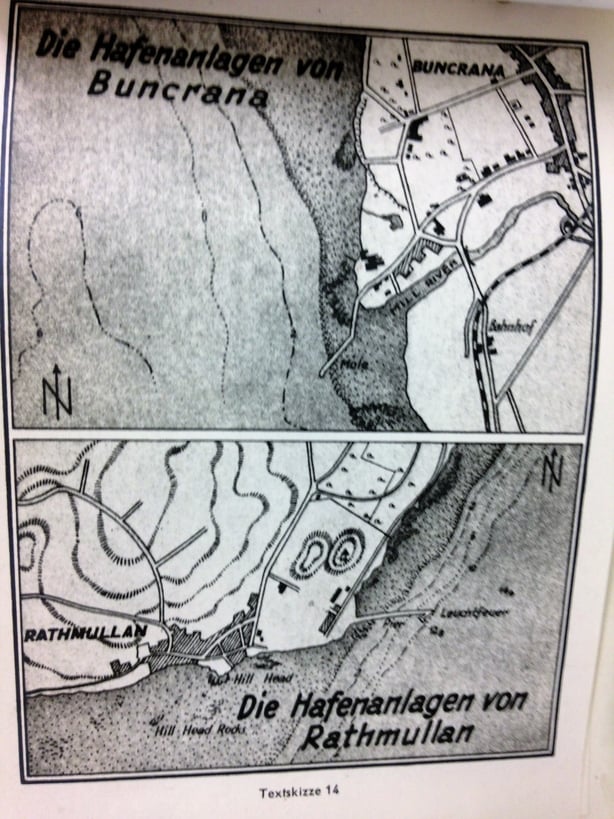 When I think of the enormity of Hayes' achievements it fills me with a sense of shame that he has all but been forgotten in his own country.  He masterminded the Irish counter intelligence programme during World War Two and helped ensure that Germany felt they could not directly invade Ireland. Whitehall in London is adorned with statues of Montgomery and Churchill and Alan Turing has been honoured with a statue in Manchester yet to most people in Ireland, Hayes and other Irishmen who played such a crucial role in World War Two sadly remain largely forgotten.
It is my hope that now, forty one years after Richard Hayes' death, that the story of his life reignites public debate on how we commemorate World War Two in Ireland.
Documentary On One: Richard Hayes: Nazi Codebreaker - RTÉ Radio One, Saturday October 21st at 2pm, repeated Sunday 22nd October at 7pm. Listen to more gems from the Documentary On One archive here.