Documentary maker Janna Graham writes about this weekend's remarkable Documentary On One production, Pisusuuq, The One Who Walks.
I live in Yellowknife, a small beautiful city on the north shore of Great Slave Lake in Northwest Territories, Canada. We're about 400km south of the Arctic Circle and, as you can imagine, it's an amazing part of the world to live in. It's a place in the middle of a vast wilderness where bison stop traffic as they loiter on the highway. The winters are freezing cold (-30C) and the summers are just like Irish ones.
A good friend of mine Matthew Mallon often spoke to me about being Irish. Matthew was born and raised here in Canada but his Dad, Mick Mallon, was born and raised in Belfast.
Mick is no ordinary Dad though, and he's no ordinary Irishman either…
Listen to Documentary On One: Pisusuuq, The One Who Walks below:
We need your consent to load this SoundCloud contentWe use SoundCloud to manage extra content that can set cookies on your device and collect data about your activity. Please review their details and accept them to load the content.Manage Preferences
Mick left Ireland for Canada almost 60 years ago. Now aged 85, he lives in Iqaluit, Nunavut which is a pretty isolated city in Northern Canada – a city with a population of about 7,500 people, and a polar climate. During the winter, there's no road, rail or ship connections to the outside world. But what it does have along with the geographically vast Nunavut region, is it's own language, Inuktitut. And in this part of the world, Mick Mallon is a household name.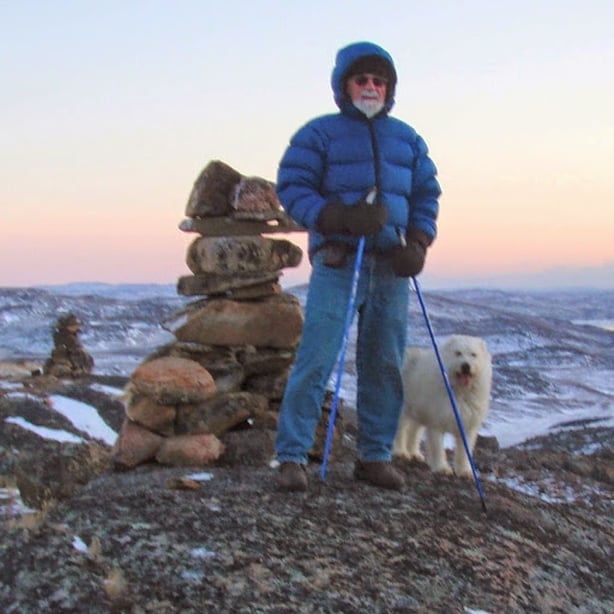 Iqaluit is the capital of the territory which is the traditional home to the Inuit people. I know they might be known as Eskimo's in Ireland, but here in Canada, they're know as the Inuit as Eskimo is considered a derogatory term.
In Iqaluit, you're likely to hear children speaking both Inuktitut and English interchangeably when they're left to their own devices. The problem, Mick says, is that most of their devices - be it television or video games -  are in English.
The first time I met Mick, a man whose passion for the land and people of Canada's Arctic runs deep, I knew I wanted to make a radio story about him. Simply put, he's a one off.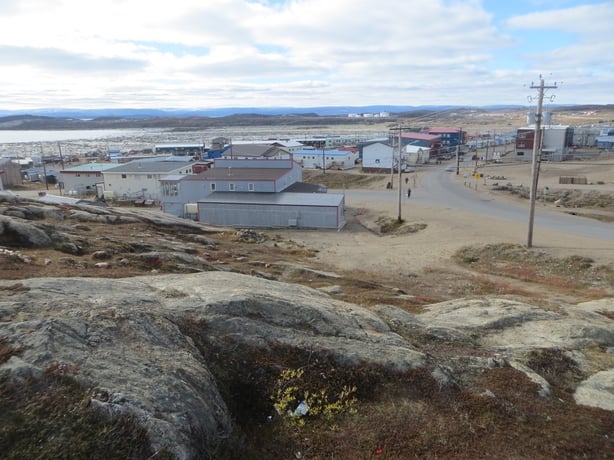 A few years after leaving Ireland in 1954 to become a teacher in Canada, Mick moved his family to a small remote village in the Arctic. Since then, his career has been dedicated to learning and teaching the Inuktitut language. Sixty years later,  he is one of the country's top Inuktitut scholars. He's written text books on how the language works and has taught (and continues to teach) language classes at the Nunavut Arctic College in Iqaluit and online through universities in the United States.
For all of his efforts in saving the language from extinction, Mick has received the highest civilian accolade from the Canadian Government - an Order of Canada medal, for "his contributions as a teacher and linguist who spent decades preserving and revitalizing the Inuktitut language."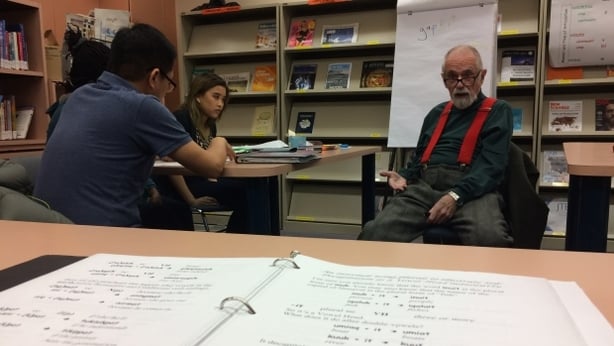 Last September, I spent a week following Mick around in Iqaluit and at the end of each day, I was utterly exhausted. While his mobility is limited, the speed of his tongue and the pace of his stories are hard to keep up with.
The conversations I had with Mick, and with those who know and work with him, painted a picture of how and why he ended up so far from Ireland. I also learned why he became so passionate about working to preserve and revitalise Inuktitut.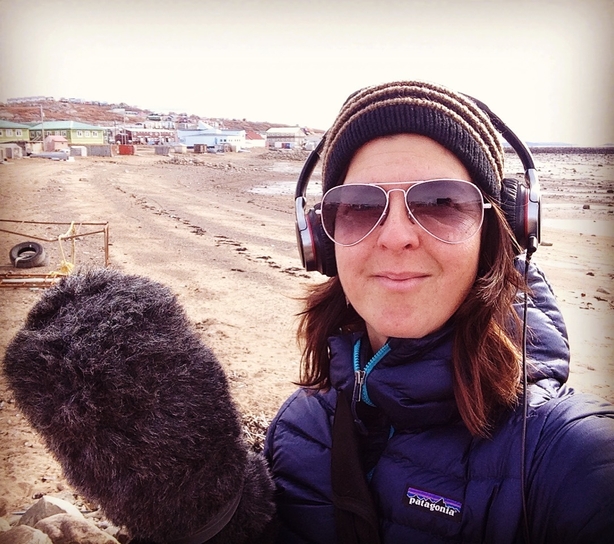 Today in Canada, there's about 39,000 Inuktitut speakers, the indigenous language of the Inuit. And with 37million people living in Canada, that means that just 0.1% of us speak Inuktitut. The majority of Canada's Inuktitut speakers live in Nunavut, the northernmost territory. Even though Nunavut is officially bilingual - schools teach in both Inuktitut and English - it's been a struggle to find enough fluent speakers to keep all the schools staffed.
There are some lessons for Canadians to draw on from Ireland's bilingual gains and there's hope we'll be in a similar position in years ahead.
In setting out to make this documentary I wanted to capture the life story of Mick Mallon and bring that to wider attention in Ireland. By creating a way to teach Inuktitut, Mick has been instrumental in ensuring that this native Arctic Canadian language which has survived for millennia, but whichteetered on the edge of survival, now has a future.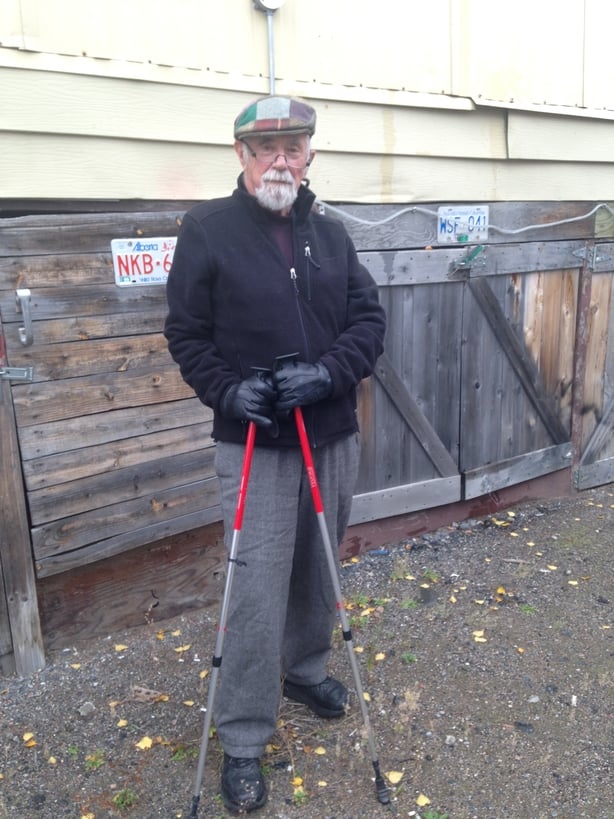 According to Mick, the survival of the language of Inuktitut depends on it's cool factor for the younger generation. Artists like the Jerry Cans and Ivaluarjuk, music featured in the documentary, are creating brilliant Inuktitut music and touring internationally promoting Inuit culture - are they're playing a role in keeping Inuktitut alive and well in Canada.
Ultimately, having created a way to teach one of the most difficult languages in the world, Mick Mallon has ensured that Inuktitut is here to stay. He's even been given his own Inuit name, Pisusuuq, translated as 'The One Who Walks'.
Documentary On One: Pisusuuq, The One Who Walks, RTÉ Radio 1, Saturday September 2nd @ 1pm, with a repeat on Sunday September 3rd @ 7pm. Enjoy more gems from the Documentary On One archive here.