Documentary maker Ronan Kelly writes about this week's remarkable Documentary On One production, an intimate portrait of Slaughtneil GAA club, and the people behind their extraordinary success story.
Listen to Documentary On One: Being Slaughtneil here.
Every so often, there's a sports story that reaches out beyond sport to the wider public. Slaughtneil was one such story.
They are a small GAA club in East Derry and, incredibly, in 2017, they had three teams on the road to Croke Park – their hurling, football and camogie teams.
How did that happen?  How did a club of about 300 families manage to produce such sporting excellence?
The Documentary On One decided to find out.
We followed the supporters and teams over three months to see what was happening in the East Derry countryside.
One thing that was happening was the countryside itself. Slaughtneil is located in poor farmland at the foot of the Carntogher mountain.  There is no church or pub – the club is a centre in the area.
Talk to the players and they tell you that this is where they came as children to train, to attend youth clubs and just to hang out – there was nowhere else.
That kind of regular contact builds up an intense relationship between club and individual.  So much so, that it's hard for players to drift away.  And they're not let. One official says that they go and get players,  "out of their beds".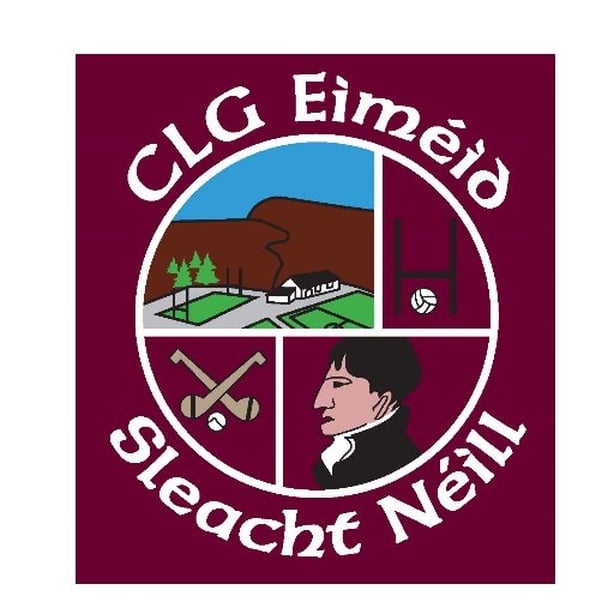 Another significant factor is the players themselves. 2017 was when a particularly talented group of young players peaked. "Where did they come from?", I asked a player. "They were born!" he laughed – silly question.
If these younger club members are loyal to the club because of the sport and sense of community, the sense of community felt by older club members has more sinister roots.
The older Slaughtneil members lived through The Troubles. For them, the club was a haven in a Northern Ireland that they felt was hostile to their culture. One 90-year old member said that most of the founding members of the club were interned (imprisoned without trial) during the 1950s, "for organising céilís".
So, for young and old, the club looms very large in their lives. Sometimes too large. One local sports reporter tells how he published an article about a local young man who is a professional cyclist. He is from the area, but never went to Slaughtneil GAA club.  Several people texted the reporter to say they never knew this young man existed.
But not all the success of 2017 can be attributed to the Slaughtneil itself. The three managers of the senior teams, hurling, camogie and football, were all drafted in from outside. The hurling and camogie managers from the hurling heartland of North Antrim.  
The football manager, Mickey Moran, came with a pedigree of county management and brought with him a sense of discipline new to the Slaughtneil footballers.
So good management is one elements that led to Slaughtneil teams doing so well in the 2016/17 season.  The others are the breed of new, talented players.  The players' commitment to the club and the club's commitment to them (the gym has new equipment, thanks to energetic fundraising around Northern Ireland, club events are well-attended, parents work hard to maintain their children's involvement in the club.)
We need your consent to load this rte-player contentWe use rte-player to manage extra content that can set cookies on your device and collect data about your activity. Please review their details and accept them to load the content.Manage Preferences
But there was one other factor in 2016/17. A man who made an impact by his presence and then absence: Thomas Cassidy.
Cassidy brought hurling and camogie to Slaughtneil. He sold his family car to buy a minibus to ferry teams around.  He campaigned for Irish to be reintroduced into the area (there's now an Irish playschool, primary school and arts centre in the area.)
Thomas Cassidy's children played for Slaughtneil – three daughters on the camogie team and two sons on the hurling team.
Last Autumn, Thomas died.  A few days after his death, his children went out and played for Slaughtneil in the Ulster championships and won.
In the All-Ireland club camogie final, the whole team wore brown scapulars in memory of Thomas.
The camogie team won that final.
Out of sorrow, joy and victory.
It's not a story exclusive to Slaughtneil GAA, but it is one that they represent well.
One example: A woman was in the stands at the end of the camogie final.  
She was smiling at the pile of players down on the field, celebrating in front of the press photographers. She was smiling, but she mightn't have been. "My daughter came on as a sub, and we buried her granny yesterday", she said. "From a low to a high."
Documentary On One: Being Slaughtneil - RTÉ Radio 1, Saturday, August 26th at 1pm and Sunday August 27th at 7pm. Listen to more Documentary On One productions here.