Paula Meehan is the Poet in Residence at this year's Kilkenny Arts Festival, which runs until this Sunday, August 20th. Here, she sends RTÉ Culture a vivid snapshot from the festival front lines. 
There is a poem by the American Galway Kinnell who died a few years back. It flashes across my mind when I'm about to engage with a poetry workshop. Here's the opening:
The Correspondence-School Instructor Says Goodbye to His Poetry Students
Goodbye, lady in Bangor, who sent me
snapshots of yourself, after definitely hinting
you were beautiful; goodbye,
Miami Beach urologist, who enclosed plain
brown envelopes for the return of your very
"Clinical Sonnets"; goodbye, manufacturer
of brassieres on the Coast, whose eclogues
give the fullest treatment in literature yet
to the sagging breast motif; goodbye, you in San Quentin,
who wrote, "Being German my hero is Hitler,"
instead of "Sincerely yours," at the end of long,
neat-scripted letters extolling the Pre-Raphaelites:
I swear to you, it was just my way 
of cheering myself up, as I licked 
the stamped, self-addressed envelopes, 
the game I had of trying to guess 
which one of you, this time, 
had poisoned his glue. "
Then there was Elizabeth Bishop who once earned her crust as a creative writing coach in another correspondence school where she was warned never to say a discouraging word about any of the poems - the proprietor wanted the repeat business.  And she was to sign a man's name when corresponding with all her writing students.
We need your consent to load this YouTube contentWe use YouTube to manage extra content that can set cookies on your device and collect data about your activity. Please review their details and accept them to load the content.Manage Preferences
I meet all my poetry workshoppers face to face, and the workshop is a space I am fascinated by. The smell of woodshavings and linseed oil. The hum of a plane. The squeak of screws being tightened. In some eras, in some cultures, you've centuries to sit on the river bank and practise your craft. In other times and places, floodwater and the river a raging current, you throw a few planks over a few barrels and hope it holds. Still, Poetry must out in every generation.
If the energy of the workshop is flowing well then we amplify each others' concerns, we open new pathways for each other, that we may hear living voices in the magical flux between what is drafted and what might be finished and nailed for eternity. Or perhaps just for the moment.
We certainly put the poems under various kinds of pressure, the way one might test out a table in a furniture shop – will it bear the weight? Is it fit to dance on? Could you lay a corpse out on it? The draft might never again get such a committed bunch of readers as the engaged readers of the workshop who are also poets themselves, at different and differing stages of their adventure.
It was only when I heard an echo back as a participant in John McGahern's workshop in the late seventies, that I finally admitted to myself how very much the poems mattered to me, how much of the self I would lay on the line.
I never lose sight of what the participants lay on the line. Their Truth; their Beauty.
I won't know what the workshop will be like till I see the whites of their eyes. Only then.
Festival time is like no other time. Intense. You get on at one end of the whirligig and you get off the other end. I will read from my new book, Geomantic, in the Parade Tower at 6 p.m. on Thursday the 17th. That book was launched last November, the exact time of the Supermoon, the moment when the moon was as close as it has been to the earth, or indeed as close as it will be, in my lifetime. The moon, the muse, the mother, the magic. It felt like a propitious moment, despite the concurrent lunacy of Trump and Brexit.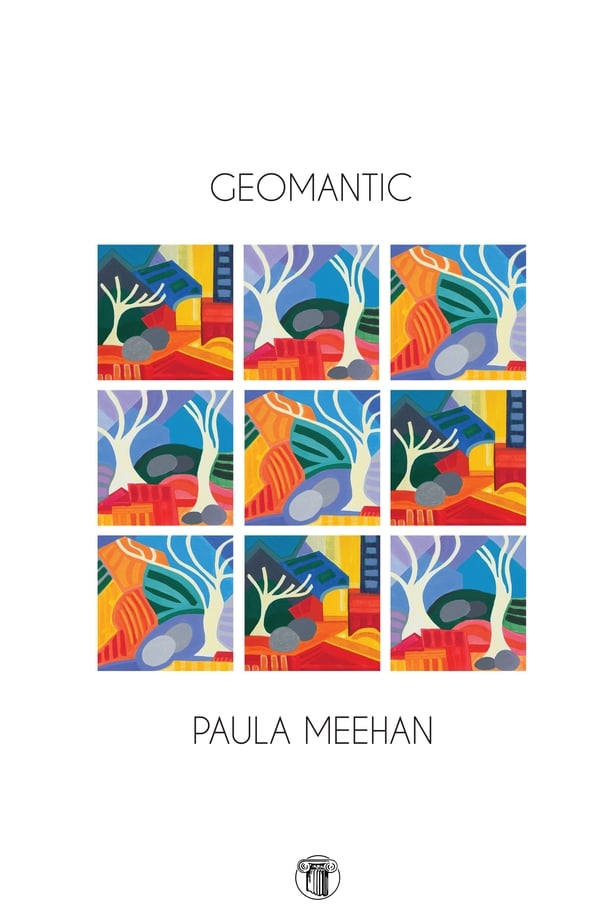 I will be anxious for the reading to go well, for there to be an audience, for nobody to throw anything, or heckle. For me not to start babbling in a fit of glossolalia – one of my recurring poetry-anxiety-dreams. Those dreams with an approaching siren as the audience gradually realizes I'm gibbering nonsense, though they have been listening politely up until then.
We need your consent to load this YouTube contentWe use YouTube to manage extra content that can set cookies on your device and collect data about your activity. Please review their details and accept them to load the content.Manage Preferences
One of the duties I am most looking forward to will be to speak at the launch of the Kilkenny Broadsheet on Friday afternoon at 4, again in the Parade Tower. This is the seventeenth edition of the Broadsheet, for the second time edited by that poet of vision and power, Kimberly Campanello, originally of Elkhart, Indiana, and now firmly entrenched in the ranks of the Standing Army. Kimberly has selected a dozen strong poems from a record submission.
On Saturday I'll sit for Mick O'Dea, the Festival Artist in Residence. I will sit still. I need to sit still. I want to sit still. But I will probably be so excited for the man is such a beautiful soul and such a brilliant painter, that I'll be oscillating with curiosity. I will try to persuade him to ameliorate my lopsided face.
On the Sunday afternoon at 3pm in Rothe House, I will introduce the Favourite Poem Project. Invited festival guests, locals and students will talk about poems that are dear to them, essential to them, crucial to them, and share those poems with the audience.
And finally, in St Canice's Cathedral, on Sunday evening, the 20th, at 7.30, I'll participate in the Festival Finale, which is hosted by the wizard Martin Hayes. Paul Muldoon, another wizard, will read poems; Iarla Ó Lionáird and Nell Ní Chróinín will break our hearts and mend them again with song; there will be tunes from Dennis Cahill; Malcolm Proud will be transcendental on the organ; we are promised Mongolian rockers Hanggai and Swedish folk innovators, Vasen; there will be Kate Ellis and Aoife Ní Bhriain, genre benders both; Colin Dunne will dance us to the edge of our seats; and after the three hours we should all float out of the Cathedral in a sublime state. Happy and at home in this one and only world we share.
The 2017 Kilkenny Arts Festival runs until Sunday, August 20th - details here.