In 2015, the portrait painter and Royal Hibernian Academy president Mick O'Dea signed up for the job of Artist-In-Residence at the Kilkenny Arts Festival.
The gig turned out to be more like that of an embedded reporter, as he put it, working in pencil, charcoal and paint to capture some of the faces associated with the ten-day event. O'Dea established himself in a pop-up studio in the city, painting portraits of festival participants, with an open invitation for viewers to come and watch him work for part of each afternoon.
Great view today of @MickODeaArtist, Mick O Dea painting a Kilkenny Festival portrait #kilkennyartsfestival pic.twitter.com/xzGZn9snWN

— Bernadette Kiely (@Berkiel) August 13, 2016
The visual arts aspect of the Kilkenny festival has narrowed somewhat in recent years, but O'Dea's presence has proven a dynamic, popular and inclusive addition. This year, alongside his live, on-the-spot painting contribution, the city will play host to an exhibition of his festival output so far.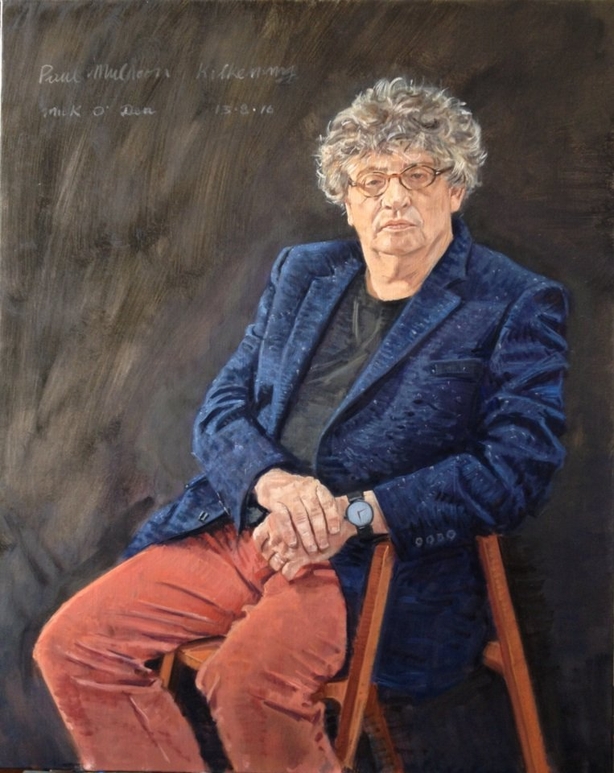 O'Dea, who keeps up a constant stream of chatter with both sitter and audience, has discovered something of a latent performer in himself, perhaps egged on by the unexpected addition of a round of applause from those lucky enough to be present as a portrait reaches its conclusion.
He works remarkably fast in this context, capturing speedy likenesses in a fresh style. It's a public collaboration between sitter and painter, in which the audience becomes a third party, whose presence also changes the dynamic of the work.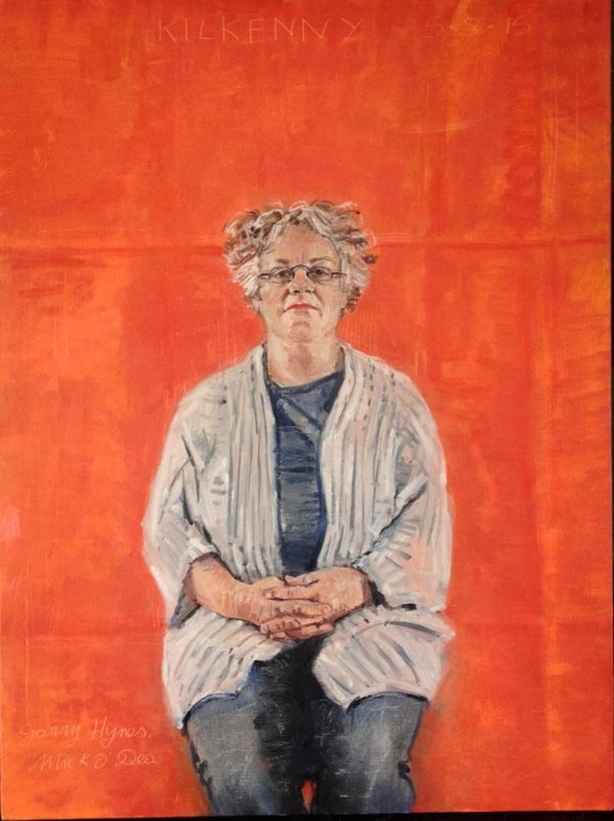 This year is the third and final instalment of his residency. O'Dea will be in the Home Rule Club capturing likenesses of the festival's artists and performers, while his work to date is on show at the Old Dore Factory on Abbey Street.
Festival portraits made in 2015 and 2016 include those of theatre director Garry Hynes, poet Paul Muldoon, and actors Olwen Fouere, Marie Mullen and Stephen Rea, who is appearing at the festival again this year in a sold out run of Oscar Wilde's De Profundis.
Mick O'Dea painting Olwen Fouere today pic.twitter.com/KY0mGfwTPQ

— John Glynn (@GlynnJohnGFS) August 6, 2016
The other main visual art event this year is at the Butler Gallery in Kilkenny Castle. The Way Things Go: An Homage will present new work by contemporary artists Aideen Barry, Hannah Fitz, Atsushi Kaga, Nevan Lahart, Maggie Madden, Jonathan Mayhew, Caroline McCarthy, Isabel Nolan and Liam O'Callaghan, in response to Peter Fischli and David Weiss' influential 1987 film, The Way Things Go, from 12 August to 15 October 2017.
Mick O'Dea - Open Studio: Saturday 12 August - Sunday 20 August, excluding Thursday 17, 2.30-4PM, Home Rule Club. Exhibition: Saturday 12 August - Sunday 20 August, 10am - 5.30pm, Old Dore Factory, Abbey Street. The Kilkenny Arts Festival runs from 11 - 20 August - more details here.