Baileys Prize-winning author Lisa McInerney is fiercely dedicated to writing, and it is unlikely that she will ever stop, yet it is not an easy choice. "It's an awful way to live, you're constantly battling with yourself," says the woman from Gort.
There appears on the whole to be less Corkese-speak in Lisa's new novel, The Blood Miracles, than in its predecessor, The Glorious Heresies, which book won the Desmond Elliott Prize, as well as the Baileys Women's Prize for Fiction (formerly the Orange Prize).
However, the Leeside argot hasn't gone away, y'know. "Even when I read it (The Blood Miracles) back, it didn't seem as exuberantly Cork, but it is there, " says the Gort woman, of the city that gave her a linguistic field to play in. She studied for a time in UCC, and later worked in an office in the city. During those fruitful years, she took careful note of the lingo and the usages peculiar to Cork that she heard all about her.
You have to be self-critical, too, because if you think you're great then you're not going to try, are you?
The age ranges of her characters went from something like 11 to 90 in The Glorious Heresies, but one decidedly young character is the protagonist of the new novel, the confused but defiant survivor, Ryan Cusack, who is 20 going on 21. The son of an Italian woman, he gets involved in an ill-fated Italian-Irish drug racket. The fact that Ryan is young may explain less Corkese in the new novel. "You often get the real juicy Cork phrases from older characters, not so much the young, " Lisa observes. " There were more voices in The Glorious Heresies."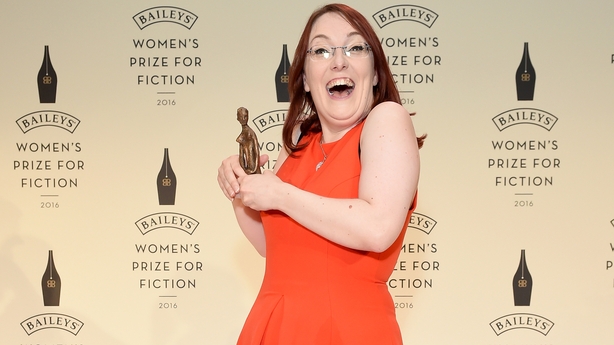 She cites as a case in point someone she knows who used the phrase, a `Norrie' – a (Lee) Northsider - with her 16-year old daughter who hadn't a clue what she was talking about, herself a `Norrie' without knowing the phrase. I suggest that, whether for literary purposes or not, Lisa gives dramatic lives to working-class people in both her novels to date, as they tip around drink, drugs, prostitution. They don't lead the relatively ordinary, humdrum lives that most of us live.
The author would argue with that. "The characters I focus on are all peripheral characters. Ryan's background might have no real drama to it, or no real capacity for drama, but he has kind of created that for himself, he has made some bad decisions. It's not like somebody said: `hey, you grew up in a council estate, you are going to be a criminal.' I feel it's all of his own making."
I mention how Roddy Doyle got a modest measure of flak from some quarters for his portrayal of Dublin working-class people, if memory serves. "I can imagine people saying that because I know Roddy's background didn't match it precisely. That said, he tackled these lives with such warmth and love and empathy, I think he did a great job. I think the Barrytown Trilogy captures the liveliness of the way working class people speak."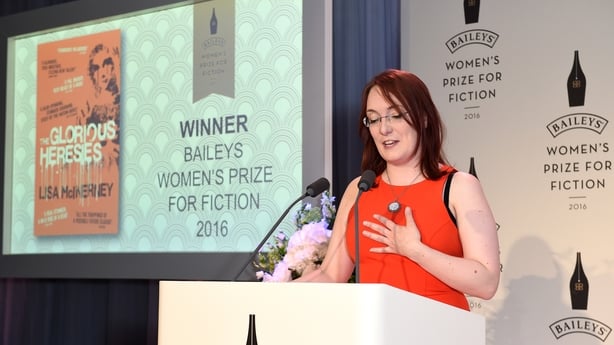 She draws a distinction between Doyle's approach and, say, Ross O'Carroll Kelly's very differently oriented merciless satire, buzzing like a bee in an entirely different corner of Dublin. (She briefly met Paul Howard, the author of that prosperous series of books at a literary festival in Boston during St Patrick's Week and found him to be `a lovely man.')
In The Blood Miracles we also get to know the fast-talking, no-nonsense Daniel Kane, Ryan's boss in the Italian drug racket job. Kane, McInerney says, is "heinous and he is awful, and he is exploitative and he almost did raise Ryan in order for him to take a bullet for him sometime.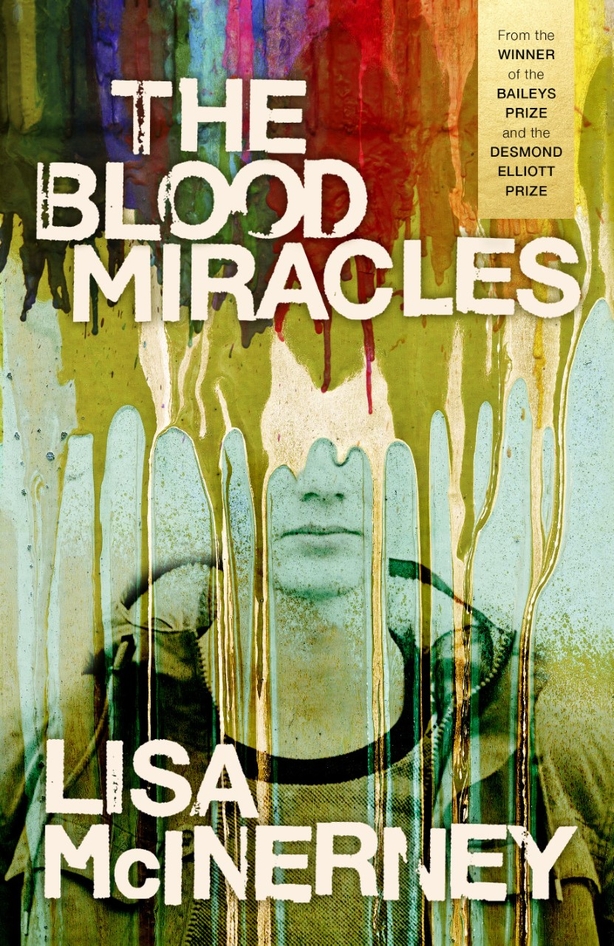 "At the same time, I was surprised at how I felt bad for him at the end, the idea that this person, Ryan, who he has had a hand in raising, has turned on him, and how bad that must feel. I think it is very important for a writer - whether or not the reader feels the same way - to feel some measure of empathy, or sympathy even towards the worst of their characters. Because otherwise they become one-dimensional villains who have no redeeming qualities. Certainly Dan isn't a particularly kind or nice person."
Readers to date of The Blood Miracles are finding it hard to make up their minds about Ryan, who, aside from his involvement in serious crime, has two women in his life. There is the fundamentally decent Karine, who has his best interests at heart - and then there is the lusty temptress, Natalie.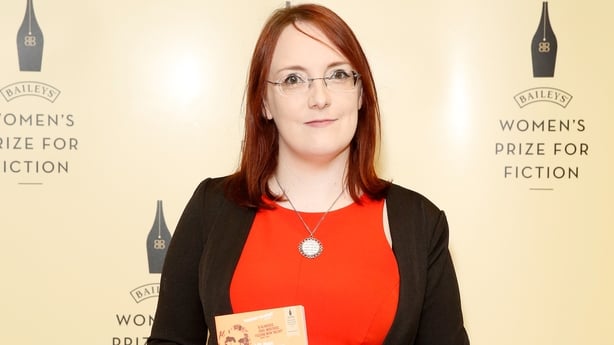 "I find people's reactions to Ryan really interesting, because some people absolutely adore him, he can do no wrong, they just feel bad for him," says Lisa. "Then other people think: `I'm kind of rooting for him, but at the same time, what an arrogant guy.' That's the dream for an author though, isn't it, that you'll have readers reacting to your characters in different ways? It's very exciting for an author to see that coming from people."
Comparisons with Irvine Welsh's Trainspotting are somehow inevitable, but that iconic text was not consciously any kind of stylistic guide or influence. As it happens, she read it as a teenager, "when I was starting to figure out what kind of writer I wanted to be. Of course, I could not make head or tail of it as a 14 or 15-year old, but parts of it jumped out and stuck with me. I don't think it influenced me, I can't remember even considering it when I was writing either of the books. But it was definitely something that fed into the kind of writer I eventually became."
Other authors she read in her mid-teens were Patrick McCabe and Hubert Selby jnr. Reservoir Dogs and Goodfellas were movies she watched, as she had an elder brother, but she is not interested in portraying bad guys in that fashion. "I don't think of my guys (like that). In The Blood Miracles, it does all go to sh*t in the end but a lot of the life that Dan leads, that Ryan leads, that a lot of the lads lead, is very humdrum and mundane. A lot of sitting around waiting, a lot of doing nothing."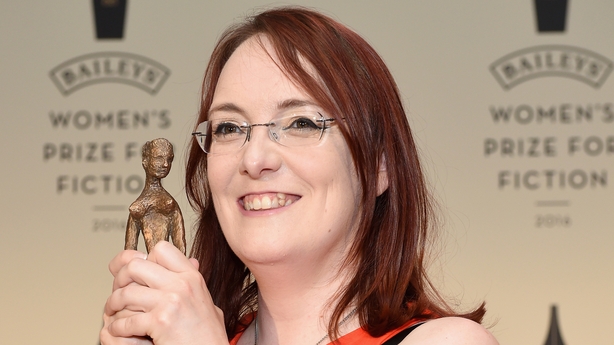 Winning the Baileys Prize for Woman's Fiction was brilliant, even if Baileys will not be sponsoring the award in the future. "I drank all the Baileys, that's why they had to close," she quips. This writer was fortunate to interview her literally on the eve of the day Lisa was announced as winner, a scoop (of Baileys), as it were.
She enjoyed all the London events that surround the Prize, found them fun to be at, and was stunned by the amount of readers who faithfully turn up each year, having read the entire list, "people who love the prize and trust the prize." Booksellers, she says, also get excited by the Baileys Prize as it brings the book to a new audience.
She herself was once a hard-slogging blogger in her blog, The Arse End of Ireland and her immersion in the social network side of the literary scene is deep. She loves to watch things like the Man Booker Prize award ceremony live, so that she can tweet and be generally active during such auspicious events.
Listen: Lisa McInerney talks The Blood Miracles with Ray D'arcy:
We need your consent to load this rte-player contentWe use rte-player to manage extra content that can set cookies on your device and collect data about your activity. Please review their details and accept them to load the content.Manage Preferences

She believes there is a strong collegiality of Irish writers, they look out for each other, there is loyalty, cohesion. She is friends with many Irish authors and is emphatic that they are very supportive of each other. Bring up any name, from young guns to established names, and speaks with an admirable respect for each one, particularly Kevin Barry who asked to her to write a short story after he saw her blog. That set the ball rolling: "If you are an emerging writer, you can always depend on an established writer to give you a hand, if they can."
The Glorious Heresies was sex, The Blood Miracles was drugs and the next one is rock 'n roll.
Yet she is no trumpeter of the writing life. "It's an awful way to live, you're constantly battling with yourself, because the idea that you have in your head is never as good as what ends up on the page. So you're constantly trying to find something in yourself that may not be there, or that may only come out after a long battle.
"There's no one to fall back on and blame if the story doesn't end up the way you want it, it's all `you', with all our writing," she says, speaking with a certain assurance for other fiction writers. "We didn't buy any kind of bad tools anywhere, we didn't have shoddy materials, it all came from us, there's no one to blame. You have to be self-critical too, because if you think you're great then you're not going to try, are you? It doesn't matter how great your talent is, your grasp of literature, there is always somewhere further to go. "
She is currently planning her third novel, and has some ideas about what will go into it. She discusses such matters endlessly with her husband John: "I have the poor man driven demented." John is a Corkman whom she met in her native Gort – curiously, after she had left Cork herself - and they have a teenage daughter, Róisín.
"The first one, The Glorious Heresies was sex, The Blood Miracles was drugs and the next one is rock 'n roll. I'm not really sure exactly how it's going to go. I'm looking forward to getting started but at the same time I'm terrified."
The Blood Miracles is published in trade paperback by John Murray