The Blood Miracles, Lisa McInerney's impatiently-awaited sequel to The Glorious Heresies, knocks you down, drags you in and leaves you demanding more, says Céire Duggan.
This, like so many of Ryan Cusack's f**k-ups, begins with ecstasy.
And so it begins. 20 year-old Ryan Cusack, a hardshaw from Cork, is BACK. Now he's the protagonist in this second novel, based in Ireland's "real capital". Again we delve into a seedy drug-fuelled space, a car-crash world we possibly don't want to know about…but one so exhilarating, so salacious that we can't quite look away either.
For Ryan, like many others, dual heritage and bilingualism (Italian mother, Irish Da) has presented career opportunity. However, Ryan's line of work proves to be riskier and a hell of a lot more stressful than your average customer service role: he's a conduit for the establishment of a new Cork-Italy drug route, overseen by a paranoid and sociopathic boss. Outside of business hours, he's rapidly losing hold of the one thing that feels good and safe – a long-term relationship with his beloved Karine. As Ryan fights to find a way out of the hell-hole he's created, further complications, by way of new lovers and old foes, appear out of the shadows.
Fans of Love/Hate, at a loss since the series ended, may well find something here to fill the void.
That The Blood Miracles is a loose continuation of a story already begun is somewhat apparent; the scene-setting and synopsis make for a slightly slower start. However, when the pace picks up, about 100 pages in, it does so with ferocity and this book becomes utterly un-putdownable. As a stand-alone read, The Blood Miracles works well but I suspect that all three books in sequence (there's another to come) would be all the more satisfying. McInerney is fastidious in laying out the complex alliances and transactions which are integral to the plot. As plans start to unravel, double and triple-crossing antics demand that you stay alert and the twists come thick and fast.
McInerney is a master of language and characterisation, and Ryan is fantastically written. He is, undeniably, a dangerous criminal, a menace to society. Yet he is so much more. He is sensitive. He is troubled. He is almost poetic. At times, you'll find yourself reading with your head in your hands, exasperated at his terrible decisions, yet they never seem fully unforgiveable. McInerney works hard to keep redemption at the core of Ryan's story.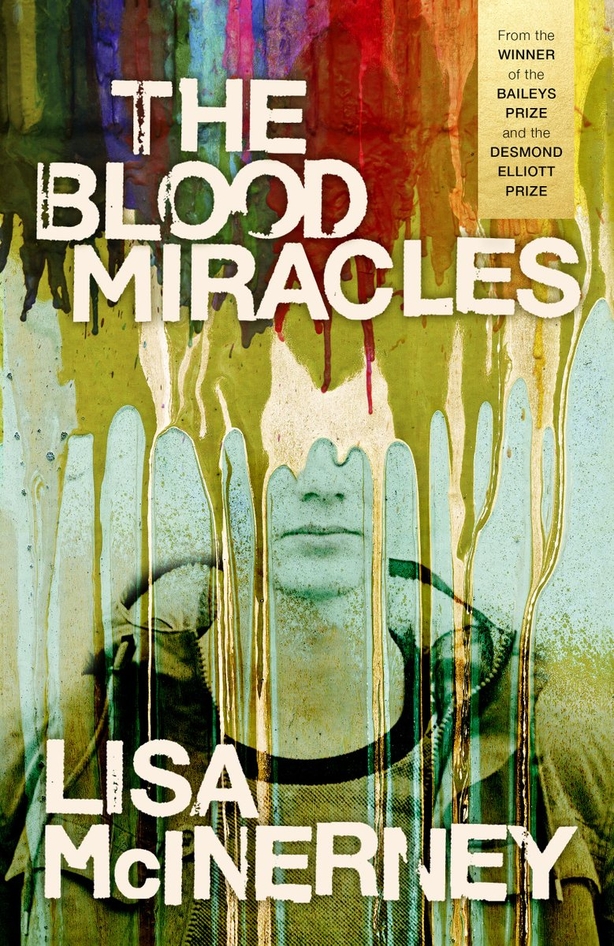 Plans are already in place for a TV adaptation and it's not hard to imagine this story translated for television; the series boasts a strong cast of complex characters and barrel loads of energy which could work well on screen. Fans of Love/Hate, at a loss since the series ended, may well find something here to fill the void.
The Blood Miracles, which begins as a slow trickle, soon gushes forth as an unstaunched flow of manic energy and raw emotion. It is an exhilarating rush of blood to the head that slams quickly closed and leaves you spent but utterly hooked. After a trip like that, I can't wait to get my hands on the final instalment of McInerney's glorious, unholy trinity.
The Blood Miracles, published by John Murray, is available from 20 April 2017.