Analysis: understanding why people let their gym memberships go is key to figuring out how to get them back
Are you a lapsed member of a health club or have you been a member of a number of different health clubs previously? Did you know that less than 52% of health club providers actually bother finding out why you left? The author of this study examined factors influencing re-engagement intentions and re-engagement behaviour of lapsed health club members.
A mail survey of 100 Irish health and fitness providers was completed along with a mail survey of one hundred recently lapsed members of a medium size suburban health club in Ireland. An experimental field study was then used to measure actual true re-engagement behaviour to re-engage 300 lapsed members of the same health club.
Attrition rates in health clubs are generally high, representing a large lucrative untapped lapsed member market readily available to re-engage. However, if health clubs don't actually know why members are leaving how can they fix the problem and how can they get lapsed members back on track and rejoined?
We need your consent to load this rte-player contentWe use rte-player to manage extra content that can set cookies on your device and collect data about your activity. Please review their details and accept them to load the content.Manage Preferences
From RTÉ 2fm's Jennifer Zamparelli, a recent survey found young people value going to the gym ahead of saving for their future
It is critical that health club providers find out why members leave by completing an exit analysis of all members who disengage, as it can cost up to seven to ten times less to reactivate a previous member than it does to sign up a new member in terms of marketing, recruitment, training new members on machines and club operational issues etc.
Findings from this study indicate that 45% of those surveyed would re-join if invited, with 95% stating they would be incentivised best by price. Some operators ignore this lapsed member market concentrating instead on targeting new members. This over-concentration by health club providers on new members versus the lapsed member market has been highlighted in a number of previous studies over the years (Thomas et al., 2000, Reinartz et al., 2004; Homburg et al., 2007; Mandina & Karisambudzi, 2016).
So although it's not a new phenomenon, it still does not appear to have been addressed by the Irish health and fitness industry. Health clubs should consider changing strategic focus, from being overly concentrated on new customer acquisition to actively re-engaging the lapsed member market by finding out why they left and offering an incentive such as price to re-engage. Indeed, offering an incentive of any type to reactivate lapsed members appeared to be better than offering no incentive at all in this study.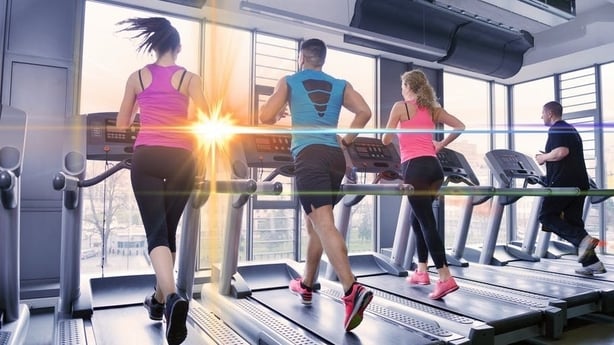 Interestingly, 85% of the lapsed member market examined had not rejoined a club since exiting, with 54% indicating they would consider rejoining the same club, reinforcing the need for health club providers to offer the lapsed member a good incentive to rejoin.
21% of lapsed members in this study listed "club related" as the main reason for discontinuing membership, including cleanliness, opening hours, access and operational issues. These are issues which the club can control and action as part of a wider customer service policy by seeking customer feedback regularly throughout the customer/membership experience, providing for and rewarding good customer service suggestions, and letting members know they've been acted upon.
Highly satisfied customers were found to be more likely to have stronger re-engagement intentions as part of this study, so striving to increase customer satisfaction should form a major part of any customer service policy. More frequent attendees also had higher re-engagement intentions with those who lapsed most recently demonstrating stronger re-engagement behaviour. This supports the notion that the sooner the reactivation programme commences the greater the chance of re-engaging the lapsed member. Ideally members should be offered a promotional incentive or customer loyalty reward prior to membership expiry.
We need your consent to load this rte-player contentWe use rte-player to manage extra content that can set cookies on your device and collect data about your activity. Please review their details and accept them to load the content.Manage Preferences
From RTÉ Brainstorm, UL's Leanne Quinn on 10 reasons why more women should life weights
The use of joining fees was found to be effective in enhancing customer retention but only up to the six month period, with 29% of lapsed members stating it was instrumental in prolonging their membership of the club. Membership top-ups should be considered as a strategy to extend the duration of membership while also enhancing the bottom line for clubs during the typically low-income summer season. Those lapsed members in the €21,000 - €40,000 income bracket were found to have stronger re-engagement intentions than other income brackets, so knowing your market segmentation could prove useful in knowing which customer segments are likely to react best to an incentivised customer reactivation policy.
Clearly there are a number of strategical ways in which health club providers can reduce member attrition rates and enhance customer retention, customer service and frequency of use, strategies that could prove useful in improving more than just the club's bottom line.
Note: This study was based on a medium size suburban health club in Ireland, therefore no comparisons can be drawn between the results of this study and that involving larger health clubs, chains, urban clubs or those outside of Ireland.
---
The views expressed here are those of the author and do not represent or reflect the views of RTÉ
---