Analysis: the many challenges Eitnne Pentony faced in the 1930s did not stop her becoming a successful golfer at home and abroad
This article is now available above as a Brainstorm podcast. You can subscribe to the Brainstorm podcast through Apple Podcasts, Stitcher, Spotify or wherever you get your podcasts.
Leona Maguire is considered one of our most successful female golfers. She was number one in the Women's World Golf Rankings for 135 weeks and made history in February 2022 by becoming the first Irish woman to win an event at the LPGA Tour.
But she is not the first Irish woman to be a successful golfer. Here is the story of one such lady, Eithne Pentony.
Both women share many similarities. Both began playing the sport young, both won the Irish women's amateur tournament twice and both went onto successful international careers. The one big difference between them though is that Pentony was discriminated against in some Irish golfing circles because she was a women. Irish lady golfers in the 1930s were banned from being members in the most prominent Irish golf clubs, but this barrier did not however stop Pentony from dominating Irish women's golf for the decade and gaining international acclaim.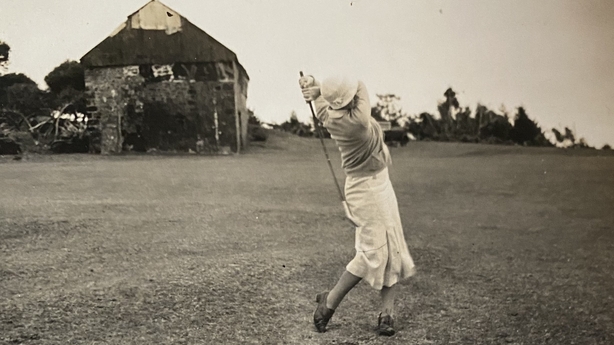 Born in 1909, Pentony started playing golf at the age of 8. Her golfing instructor was her father, Patrick. She began as a juvenile member of Sutton Golf Club (9-holes), where she played with her mother, Eleanor and became a full associate member at 16 years old.
To improve her game, Pentony needed to play on 18-hole courses, but this was not possible for her locally, as the clubs were men-only, especially her father's own club, Royal Dublin. She could only play there three days a week, accompanied by her father. These barriers did not stop her as she joined the Hermitage Golf Club in 1930 and cycled from Clontarf to Lucan to play.
Her Irish golfing career took off in 1930 when she entered the Irish Close Championship at Portmarnock (a club that also had a men-only memerbership rule). She was only 21 years of age and it was her first major competition. She just managed to qualify, but was beaten in the third round.
We need your consent to load this YouTube contentWe use YouTube to manage extra content that can set cookies on your device and collect data about your activity. Please review their details and accept them to load the content.Manage Preferences
From British Pathé, footage of Eithne Pentony beating Fanny Blake in the 1933 Ladies' Championship at Newcastle, Co Down
A year later, Pentony re-entered the Championship, held at Rosses Point, Sligo which she won, despite awful weather conditions, beating Mrs. J.H. Todd by 2 and 1. She lost her Irish Close title in Ballybunion in 1932 in another tough match, but came back in 1933 and regained her title, in Newcastle Co. Down beating another Irish golfing star, Miss Fanny Blake, by 3 and 1.
Pentony's international career was particularly momentous considering international travel was out of the reach for most Irish people. In 1932, she was chosen to represent the Irish Ladies Golfing Union (ILGU) on the Great Britain and Ireland team that played France at Saint Germain, the first Irish women ever to do so. It was the first golf International match played in France, the second match ever of the Vagliano Trophy which is one of the most prestigious women's amateur events today. Mme Vagliano, who the cup is named after, was captain of the French team. Great Britain and Ireland won, with a score of 7-2.
1932 was a good year for Pentony as she also won the Danish Amateur Women's championship and was a finalist in the Swedish Amateur Championships. She was invited to play in these championships by Ludvig Nobel, nephew of the Nobel prize donor, and stayed in his home as his guest for two weeks.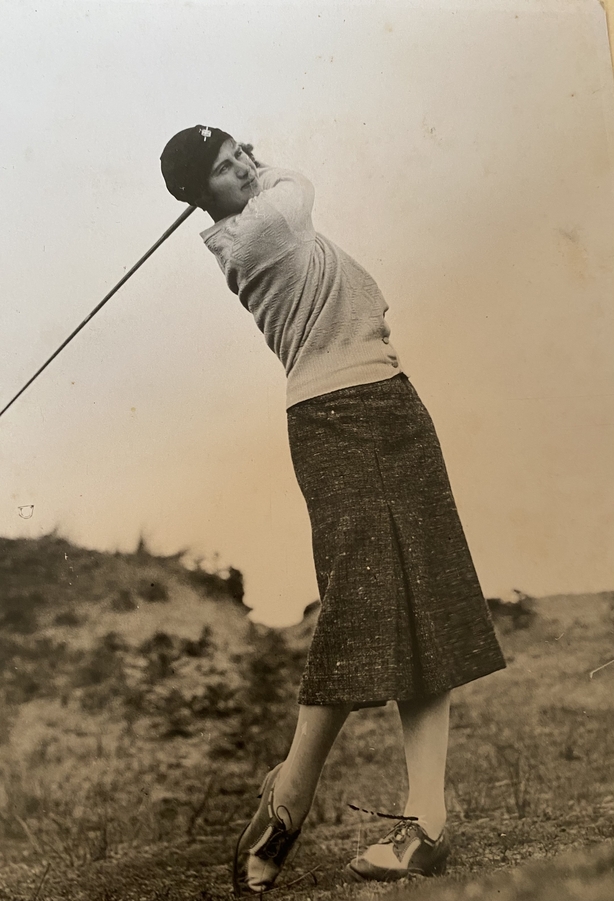 She was selected to represent the ILGU on the Great Britain and Ireland tour to South Africa. The only Irish member of the touring team, the two month tour (with a three week boat trip there and back) left her with a life-long interest in the country's politics and people. In 1934, she got to the semi-finals of the British Amateur Championship at Porthcawl, but was beaten in a close match by the eventual winner, Mrs. Holm, 4 and 3. She also won the Irish open Mixed Foursomes in this year.
Pentony was a prominent member and occasional captain of the Irish International team during the 1930s. She figured in a number of very important international events in England, along with winning a domestic record of titles. Her amazing run in the game ended when she was diagnosed with tuberculosis in 1936. While she played after her recovery, she never reached the same heights in the sport.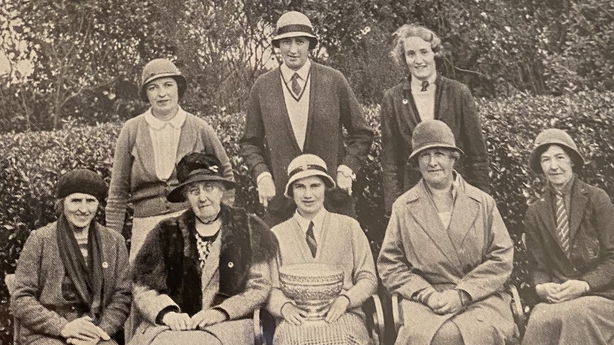 Pentony's achievements are hugely significant when you consider that all of this took place before there was a professional game or financial rewards for players. The first ladies professional golf tournament was not played until 1979, the Irish Women's Open was only established in 1994, the British Women's Open in 1979 and the Women's LPGA Tour only begun in 1950. Her only incentive to play was that she loved the game. While we praise any Irish golfer who achieves greatness today, we must not forget those who led the way like Pentony and who overcame insurmountable odds just to play.
The author is Eithne Pentony's granddaughter
---
The views expressed here are those of the author and do not represent or reflect the views of RTÉ
---