Analysis: Out of Lee Dunne's work, Goodbye to the Hill tends to receive the most attention, but his lesser-known 1970 novel Does your Mother? deserves recognition for challenging the depiction of working-class Irish motherhood.
Dublin author and playwright Lee Dunne died on 11th April 2021 at the age of 86. In recent years, discussion of Dunne's literary output has been largely restricted to the banning of his writings. He had the dubious accolade of being one of the most banned Irish authors.
But Dunne's writings themselves deserve at least as much attention as their reception by the state. A novel that draws on his early years in Dublin, Goodbye to the Hill (1965) is his most famous literary work, selling over a million copies, and will undoubtedly be acclaimed in the coming weeks.
A lesser-known novel, Does your Mother? (1970), is less likely to feature in media accounts of Dunne's passing, but is a significant work for the challenge that it posed to contemporaneous literary representations of working-class Irish motherhood.
Does your Mother? is set in the 1950s is a block of corporation flats nicknamed Hell's Kitchen in a part of Ranelagh known as the "Hill", where Dunne himself grew up. The portrayal of the novel's central character, Maire Damian, at least initially, echoes that of the "good" working-class mother found in other Irish literary works.
In the first fifty years of the Irish state, the figure of the overburdened and under-resourced mother valiantly struggling to look after her children dominated depictions of working-class Irish women, particularly in writings by men.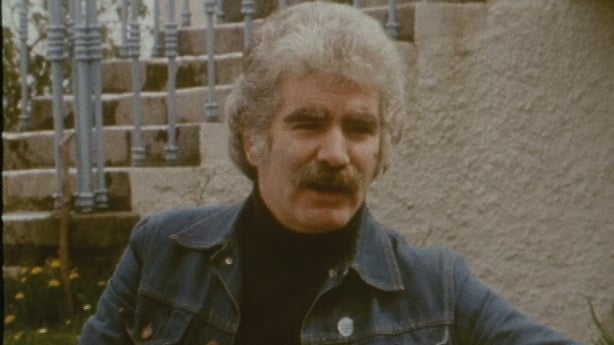 In some of these works, details provided of the day-to-day reality of maintaining a dwelling and family on a working-class wage allowed for a strong critique of the economic and political status quo. In James Plunkett's Leftist-aligned Strumpet City (1969), for example, Mary Fitzpatrick's attempts to keep her home intact, and her children safe and healthy are to the fore.
The more fervently the reader believes that Mary Fitzpatrick is a 'good' mother who is doing everything in her power to care for her children, the more successful is the condemnation offered of prevailing economic and political forces.
Her significance to this novel is thus reliant on her adherence to an idealised version of motherhood. It is perhaps no coincidence, therefore, that she shares a first name with the quintessential personification of maternity.
Dunne's Maire Damian also struggles to care for her home and children and this is made clear in the opening pages of Does your Mother? 
Maire, we are told, resides "in a fever-foul slum where a family lived in a single room without running water, and where the wash-houses and lavatories were almost always filthy enough to be a serious hazard to the health of the tenants in the block".
But even in these circumstances she somehow manages to keep herself and her children clean. However, it is soon revealed that she is an occasional prostitute, only one of whose six children was fathered by her husband, now deceased.    
Plunkett's Strumpet City also features a prostitute, Lily Maxwell. As Michael Pierse states in Writing Ireland's Working Class (2010), reference to prostitution is one way that an author can highlight "the narrowness of opportunity that working-class women are afforded".
We need your consent to load this rte-player contentWe use rte-player to manage extra content that can set cookies on your device and collect data about your activity. Please review their details and accept them to load the content.Manage Preferences
From RTÉ Archives RTÉ News, Strumpet City filming in Dublin.
In Strumpet City, a connection is formed between Lily's decision to sell her body and the exploitation associated with the other forms of labour available to her: "Making biscuits or something for five bob a week? I had enough of that".
Prostitution is revealed in the novel to be a source of 'anguish' and 'suffering' for Lily, but it is also depicted as a rational choice, given her limited options. The figure of the prostitute and the figure of the mother are, therefore, both employed in Strumpet City to heighten the novel's socio-economic critique, but they are kept separate, with the emphasis placed on the mother, portrayed as wholly virtuous.
In contrast to Plunkett, Dunne combined the figure of the prostitute and the figure of the mother. In doing so, he took the risk that his readership, so attuned to celebrations of idealised motherhood in stories of Irish working-class life, would disapprove of Maire to the extent that they wouldn't care about the conditions that impact so negatively on her.
Thus, Marie, unlike the conventional working-class mother of Irish literature, must make a strong case for herself, overtly giving voice to the many injustices that she faces.
A common characteristic of fictional accounts of the Irish working class is that the women they feature are represented as having little or no awareness of the structural basis of class inequality.
We need your consent to load this rte-player contentWe use rte-player to manage extra content that can set cookies on your device and collect data about your activity. Please review their details and accept them to load the content.Manage Preferences
From RTÉ Archives, Lee Dunne, who wrote the first 750 episodes of the radio soap Harbour Hotel talks about the challenges of winning a lunchtime audience.
For example, while Strumpet City's Lily Maxwell is shown to make choices based on her marginalised social position, she informs a male friend that she never questions "why the poor are poor".
Maire Damian is an exception in this regard, assignment culpability for the "stinking hole" that she and her children inhabit to an official mindset that views slums "not fit for rats" as appropriate living quarters for working-class people.
The heroically suffering and enduring working-class mother is a familiar figure in male-authored Irish literature, especially in the first fifty years after the establishment of the state. This figure is particularly associated with literary works that offer a critique of some aspect of Irish society.
Generally portrayed as lacking the awareness herself to bring about change, the "good" working-class mother of Irish literature functioned largely to spur the (male) reader to action on her behalf. 
In Does your Mother? Lee Dunne offered an opposing version of working-class Irish motherhood that challenged such limited and limiting constructions of maternity.
---
The views expressed here are those of the author and do not represent or reflect the views of RTÉ 
---