Opinion: how did the author's own life and views chime with works like Carol and The Talented Mr Ripley?
Patricia Highsmith was an animal lover, largely because she regarded them as superior to human beings. On one occasion, she declared that if she came upon a famished infant and a starving kitten, she would not hesitate to feed the latter and leave the child to fend for itself.
Why, she once asked, should domestic pets be expected to consume material that we might find unpalatable? She recommended that, as a mark of respect to dogs and cats, they should be fed carefully prepared foetuses from human miscarriages or abortions. We care nothing for the dignity of bulls and other animals when we eat their testicles, so why shouldn't we compensate mammals similarly with our own bodies?
For some time when living in France, she enjoyed eating beef as it came from the butcher, uncooked. Not tartare, but in a bloody lump. Again she appeared to think that eating dead cattle unadorned accorded them some respect.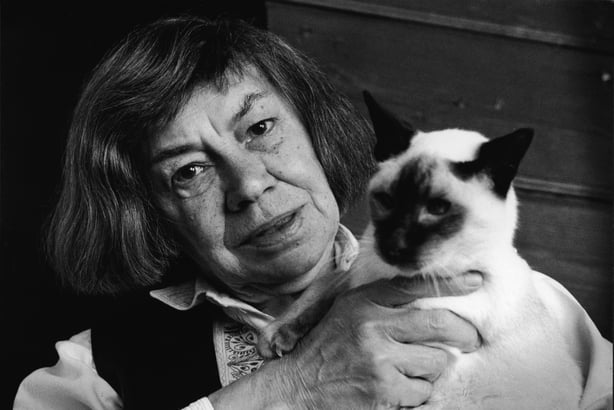 Highsmith had a particular affection for snails and regarded the French, who ate them, as cannibals. In several of her homes, she created space in her garden for her private snail 'colonies' and she smuggled out a handful of her favourites in her bra when she moved from England to France. Her obsession with them began, apparently, when she watched two mate with one another. The spectacle appealed to her because the participants seemed devoid of pleasure or emotion. We should not, however, regard her as a forerunner of animal rights. Once, she shocked her guests by swinging her pet cat around in a sack apparently to see how animals would cope with the equivalent of drunkenness. 
Compared with Highsmith, the likes of Casanova, Errol Flynn and Lord Byron might be considered lethargic – even demure. She seemed to enjoy affairs with married women in particular, but breaking up lesbian couples was a close second. Had she lived in our era of equal marriage, one could imagine her taking great delight in adding breaking up lesbian marriages to her repertoire. On six occasions, at least on record, she choreographed ménages à trois, ensuring that she was the only member of the threesome who was aware of what was going on, and twice she involved a fourth participant.
Amazingly, she found time during her busy career as a nymphomaniac to fall deeply in love, becoming enchanted by five women in particular. One of her long-term lovers, Ellen Hill, attempted suicide and failed, but only just. Highsmith watched as her girlfriend washed down half a bottle of high-strength barbiturates with gin and then left for supper with friends, one of whom she had sex with later that night.
We need your consent to load this rte-player contentWe use rte-player to manage extra content that can set cookies on your device and collect data about your activity. Please review their details and accept them to load the content.Manage Preferences
From RTÉ Radio 1's Arena, Dr. Clare Clarke discusses the life and work of Patricia Highsmith
One of Highsmith's closest friends commented on her disposition as a whole: "she was an equal opportunity offender … You name the group, she hated them": Latinos, black people, Koreans, Indians (south Asian), 'Red Indians', the Portuguese, Catholics, evangelicals and fundamentalists, and Mexicans, among others. Visiting America in 1992, she remarked on how the vast majority of customers in a diner were African American and her host assumed that she was acknowledging how things had changed since their youth when discrimination was routine, but no. To Highsmith, there were so many of them because of their 'ape-like breeding habits'.
She regretted that the Nazis had succeeded in exterminating only less than half of the globe's Jews and even coined a term to describe their negligence: 'Semicaust'. Another of her contributions to the linguistics of genocide was 'Holocaust Inc.' In Highsmith's view the post-war Jews – Israel in particular – had exploited the collective conscience of the Gentiles and squeezed money from it.
When hosting a dinner party in the 1980s, she sparked a debate on Israel, and returned from the kitchen with her sleeves rolled up, having used a ball-point pen to mark her lower forearm with an identity number similar to those crudely tattooed onto the arms of concentration camp victims. She smirked and didn't explain the gesture to her guests. Most of them left soon afterwards feeling too appalled to comment on what she had done. And yet, three of the women to whom she declared her unbounded love were Jewish.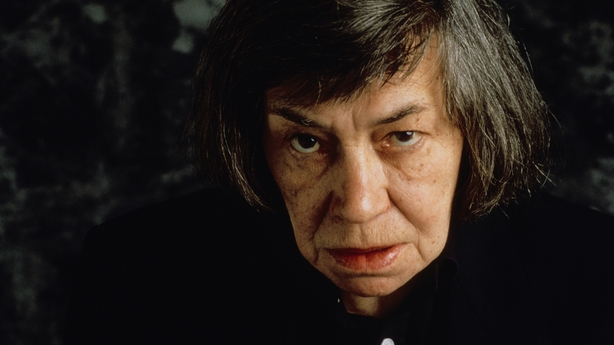 One of her editors suggested to her that, although her books commanded immense respect in America, many ordinary readers would feel alienated as all of her characters lacked decency or humanity. She agreed, and added "perhaps it's because I don't like anyone".
Some of her novels, especially Strangers on a Train, Carol and The Talented Mr. Ripley, will endure as works of genius, while others will continue to fascinate us in their refusal to fall into the category of popular or 'serious' fiction, and a number are simply bizarre. Her books contribute greatly to our understanding of who we are and how we behave. She never killed anyone nor committed a serious criminal offence, but she regarded those who did as honest representations of the sheer wickedness of human nature.
Devils, Lusts and Strange Desires: The Life of Patricia Highsmith by Richard Bradford is published by Bloomsbury Caravel
---
The views expressed here are those of the author and do not represent or reflect the views of RTÉ
---