Analysis: the image was hugely important to the work of the writer in terms of both landscape and character
John McGahern's writing leans heavily on memory. As a photographer living in Leitrim, I strive to visualise his world. My first introduction to McGahern was through his novel Amongst Women. The landscape and characters had quite an emotional effect on me. By delving further into his work, that connection to his world was reinforced. 
As McGahern relates in Pat Collins' 2004 documentary, A Private World: "I've never written anything unless certain rhythms or images stay in my head and will not go away. Sometimes they are three or four years there, sometimes they're more than that."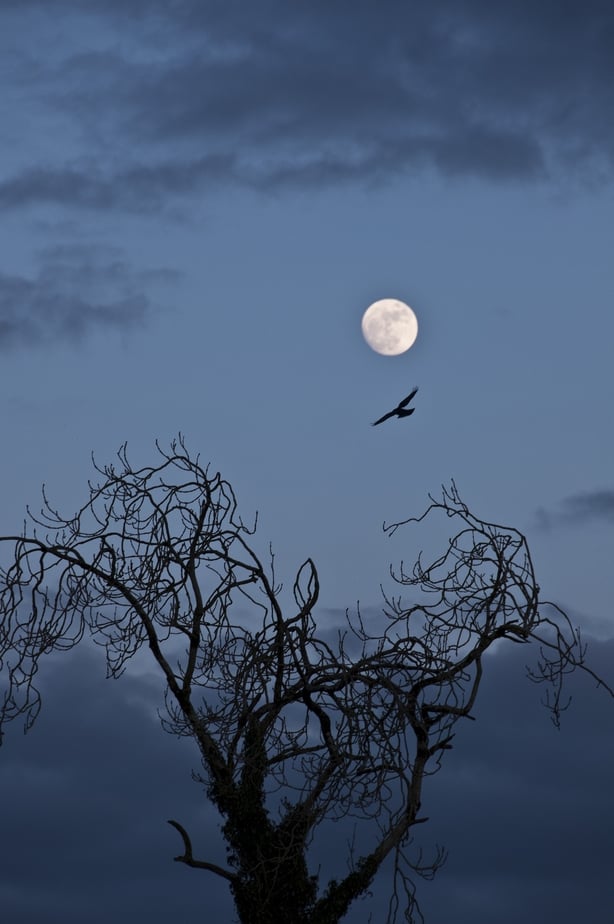 From Memoir, McGahern's childhood memory is spot lit under an April night sky: 
The happiness of that walk and night under the pale moon was so intense that it brought on a light-headedness. It was as if the whole night, the dark trees, the moon in the small lake, moonlight making the pale gravel of the road we walked, my mother restored to me and giving me her free hand, which I swung heedlessly, were all filled with healing and the certainty that we'd never die. I was safe in her shadow
As McGahern took a pen to paper, I take a lens to the world. I record the everyday, portraying our beautiful ordinary world.  A quote attributed to photographer David Bailey resonates with my own style: "it takes a lot of imagination to be a good photographer. You need less imagination to be a painter because you can invent things. But in photography everything is so ordinary; it takes a lot of looking before you learn to see the extraordinary."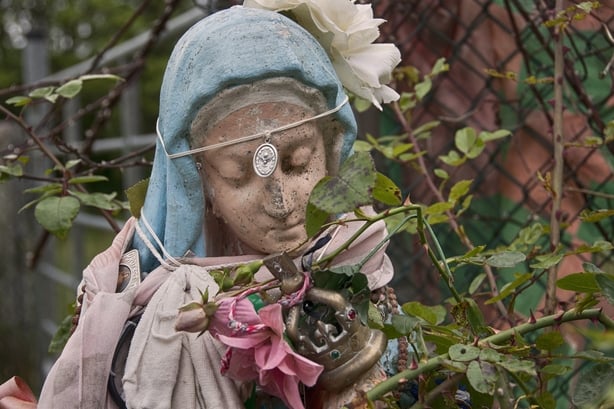 American photographer Aaron Siskind elaborates on this style of visual recording and expression: "photography is a way of feeling, of touching, of loving. What you have caught on film is captured forever… It remembers little things, long after you have forgotten everything."
The following passage from McGahern's The Wine Breath, melds memory into the old sash window.
Somewhere, outside this room that was an end, he knew that a young man, not unlike he had once been, stood on a granite step and listened to the doorbell ring, smiled as he heard a woman's footsteps come down the hallway, ran his fingers through his hair, and turned the bottle of white wine he held in his hands completely around as he prepared to enter a pleasant and uncomplicated evening, feeling himself immersed in time without end.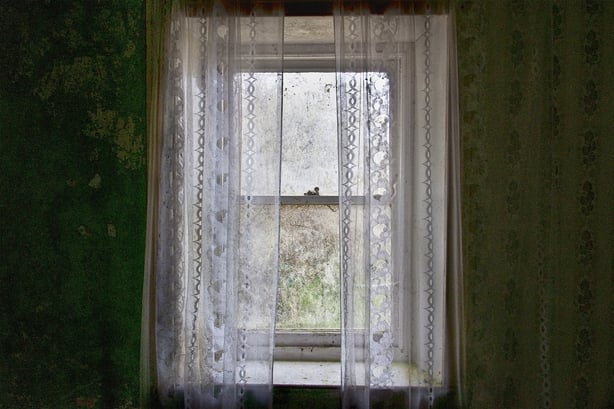 I illuminated this passage from The Barracks with a broken window frame and distant white pony (see main photo).
She was determined to grasp at a life of her own desiring, no longer content to drag through with her repetitive days, neither happy nor unhappy, merely passing them in the wearying spirit of service; and the more the calls of duty tried to tie her down to this life, the more intolerably burdened it became.
In the short story Christmas, McGahern's beautiful and simple landscape comes to life.
There was no longer the dripping on the dead leaves, the wood clamped in the silence of white frost except for the racket some bird made in the undergrowth.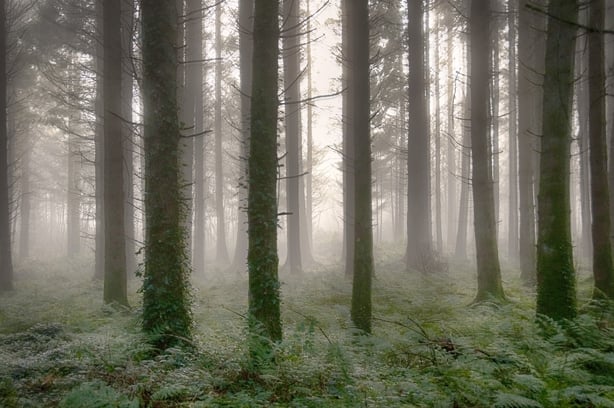 And in The Country Funeral, McGahern visualises long golden evenings.
A low red sun was spilling over the sedge and dark heather. Long shadows stretched out from the small birches scattered all over the bog.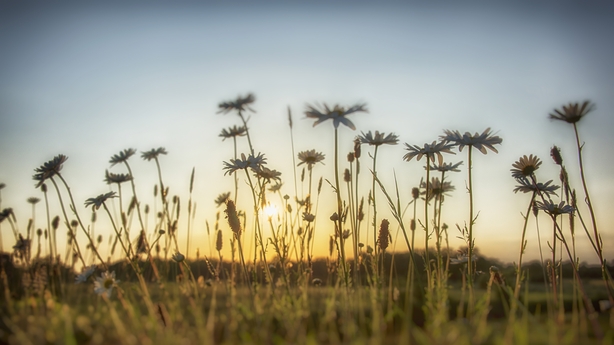 Ritual and religion were a significant part of McGahern's younger life, as in this piece from his novel Memoir which I visualize with a Marian Cross.
Between this hell and heaven, purgatory was placed. Descriptions of it were vague, probably because all of us expected to spend time there. The saints alone went straight to heaven. In purgatory, we would have to be purified in flame to a whiteness like that of snow before we could join the saints in the blessedness of heaven.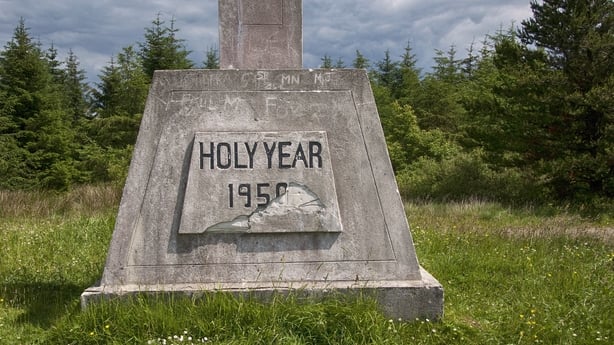 We go back to the A Private World documentary for the last word from McGahern: "and in fact it is the quality of the seeing not the themes or the places that matter."
---
The views expressed here are those of the author and do not represent or reflect the views of RTÉ
---