Analysis: everything about the book has the ring of authenticity about life in rural Ireland during the middle of the 20th century
By Eamon Maher and Paul Butler, TU Dublin
30 years ago, John McGahern's Amongst Women was published to much critical acclaim. It won several awards, including the Irish Times/Aer Lingus Irish Fiction Prize and the Sunday Independent/Irish Life Arts Award. It was shortlisted, along with Brian Moore's Lies of Silence, for the Booker Prize, only to lose out to A.S. Bryant's Possession.
Critic John Cronin declared that the novel was "a stylistically seamless work", while Fintan O'Toole found it "completely Irish and highly universal". Another critic stated it fell just a centimetre short of perfection, an assessment Declan Kiberd considered a trifle harsh. The successful adaptation of the novel into a TV drama, with the late Tony Doyle stunningly brilliant in the role of Moran, added even more to the renown of Amongst Women.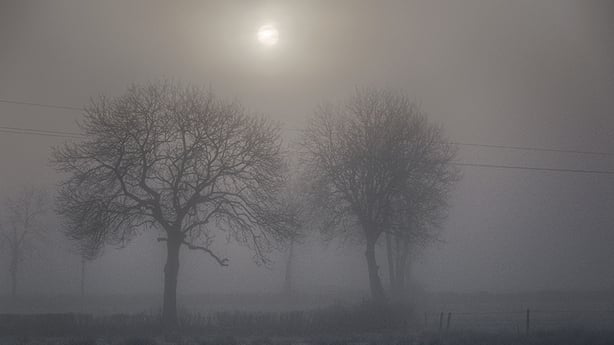 I have taught the text for more than a decade and I I discover fresh insights and new reasons to appreciate McGahern's skill as a wordsmith every year. He shares with Yeats, Kavanagh and Heaney a keen awareness of place and he has immortalised the counties of Leitrim and Roscommon through his inimitable depictions of the northwest midlands.
Like the sound of a real hammer on a real anvil, everything about Amongst Women has the ring of authenticity. There is possibly no better reference point than this book for anyone anxious to get an insight into what it was like to live in rural Ireland during the middle decades of the 20th century. When you saw the author walking the lanes of his beloved Leitrim, tending to the cattle on his farm or visiting the local town of Mohill on Pat Collins' 2004 documentary John McGahern: A Private World, you got a real sense of a man tied to the inhabitants of the area where he lived the majority of his life and which he mined for his artistic inspiration.
We need your consent to load this Vimeo contentWe use Vimeo to manage extra content that can set cookies on your device and collect data about your activity. Please review their details and accept them to load the content.Manage Preferences
Trailer for John McGahern: A Private World
The main protagonist of Amongst Women is Michael Moran, a former IRA squadron leader who fought with distinction during the War of Independence. Moran has many traits in common with McGahern's own father, also an IRA veteran who subsequently joined the Garda Síochána. Moran never quite rediscovered the intensity of that struggle in his subsequent life as a farmer in the west of Ireland. His wife died when the children were still young and he brought his family up in a military manner. We are led to believe that this may be why his eldest child, Luke, decided to make a new life for himself in London, in an attempt to escape from the shadow of his occasionally violent and emotionally oppressive father.
Moran's great tragedy was that the Ireland he risked his life to bring into being turned into a sad caricature of his idealistic expectations. He acknowledges his disillusionment to his daughters: "what did we get for it? A country, if you'd believe them. Some of our own johnnies in the top jobs instead of a few Englishmen. More than half my own family work in England. What was it all for? The whole thing was a cod".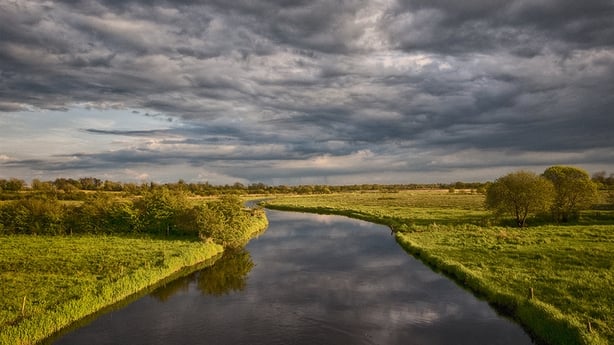 He is resentful of how the class who came to power in the new Ireland were priests and doctors, people who contributed little or nothing to the war effort. Self-absorbed, prone to wild mood swings and domineering, Moran nevertheless retains the undying adoration of his daughters and second wife, Rose. On one particular occasion, after a day spent saving the hay, we read: "As they walked away from him through the greenness, the pale blue above them, Maggie said, her voice thick with emotion. 'Daddy is just lovely when he's like that'". All the haranguing and criticism are forgotten in the daughters' desire to create an idealised image of their father.
Towards the end of Amongst Women, a visibly weakened Moran writes to Luke to apologise for any past actions on his part that may have been unjust. His son knows that the letter is an attempt to bring about a reconciliation and a sign that Moran is dying. He responds to say that he bears his father no ill will, but resists the overtures made to him that he return home to visit the now frail old man.
We need your consent to load this rte-player contentWe use rte-player to manage extra content that can set cookies on your device and collect data about your activity. Please review their details and accept them to load the content.Manage Preferences
From RTÉ Archives, John McGahern discusses Amongst Women in a 1990 Booklines interview with Michael Garvey
The closing period of Moran's life is characterised by shock at discovering he is no longer in control, that the years have passed by quickly and that his life's work has amounted to very little. "Instead of using the fields, he sometimes felt as if the fields had used him". He walks his land and "sees" for the first time "the amazing glory he was part of". This "epiphany" – and I restore to that term its original religious meaning – can be viewed in a positive or negative sense. The discovery comes when he is on the threshold of death, but it is revelatory.
In an interview he did with me in 2002, McGahern made the following observation: "We are part of nature, like the animals and the trees, and we are all part of that passing world we learn to love and to leave". In a sense, he is describing the experience of Moran here, who must leave the physical world just at the point when he has learned to love and appreciate it. A classic text of Irish literature, Amongst Women will always be with us and its message is as relevant now as it was three decades ago.
Eamon Maher is Director of the National Centre of Franco-Irish Studies at TU Dublin. He has written two monographs and co-edited one collection on the work of John McGahern. Paul Butler is a photographer living in Co Leitrim whose MA thesis was on visualising the writing of John McGahern
---
The views expressed here are those of the author and do not represent or reflect the views of RTÉ
---