Analysis: archaeological sites are protected under Irish law and work on a monument must be carried out by qualified persons
By Gary Dempsey, GMIT
Archaeological monuments are found throughout the island of Ireland ranging from the early Mesolithic (c. 7500 - 4500 BC) up to the Early Modern Period (13th – 18th C.). While larger archaeological sites such as Newgrange hold international significance, thousands of smaller sites hold stronger local significance and are a part of the everyday landscape of our communities in both urban and rural areas. These sites have been mapped on Ordnance Survey maps, and digital resources by the National Monuments Service.
Glancing at these maps confirms that Ireland's farmers are the 'single biggest custodians and protectors of our archaeological heritage', helping to protect monuments and in many cases, maintaining access for the public often at cost to themselves. Farming communities preserve sites and monuments out a sense of duty and care for the historical record. Others preserve the folk traditions associated with these sites, that have been passed down through generations.
A common belief long established in Ireland is that disturbing archaeological sites can bring bad luck. It could be argued that the very existence of these folk traditions, especially those linked to bad luck associated with ancient sites, has protected them from agricultural activity over generations. However, the strict adherence to these traditions can also lead to the mishandling of archaeological sites, such as the recent example of a re-erected standing stone in West Cork, which has led to an investigation by the National Monuments Service.
We need your consent to load this rte-player contentWe use rte-player to manage extra content that can set cookies on your device and collect data about your activity. Please review their details and accept them to load the content.Manage Preferences
From RTÉ Radio 1's Ray D'Arcy Show, the National Monuments Service's Fionnbarr Moore about archaeology under the sea and the excavation of the Spanish Armada wreck La Juliana.
The investigation was launched after it was reported that two unqualified members of the public assisted a farmer in the re-erection of a standing stone with the use of a bulldozer, in the absence of a qualified archaeological consultant. While it might seem like the stone was just being placed back into its original position, the lack of consultation with the National Monuments Service, or a qualified archaeologist is what has drawn attention to this case.
Archaeological sites are protected under Irish law and the National Monuments Acts 1930 to 2004 sets out legal guidelines for the care, maintenance and management of sites of archaeological significance. For example, any person who wishes to carry out works on or near a national monument must 'give notice in writing to the Minister two months before commencing that work'.
We need your consent to load this rte-player contentWe use rte-player to manage extra content that can set cookies on your device and collect data about your activity. Please review their details and accept them to load the content.Manage Preferences
From RTÉ Archives, a Morning Ireland report from 1986 on new
Work on a national monument must be undertaken by a qualified person such as an archaeologist who utilising a specific set of scientific skills to reveal the history of a site, by examining the context of that site, namely all aspects of an archaeological site including its relationship to the landscape. Archaeologists do this before any kind of physical work is undertaken by paying close attention to a rich tapestry of information including location, type, soil profiling, geological context, historical mapping and placenames, and folklore, to name but a few.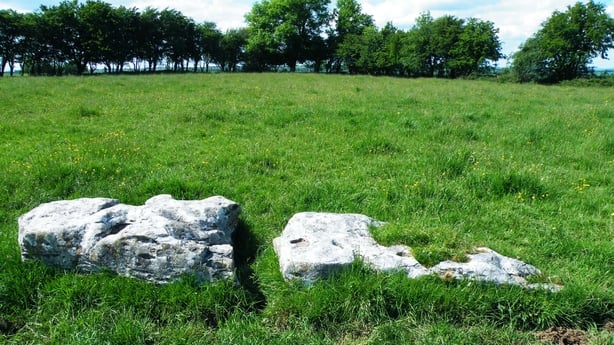 During excavation, the soil would then be removed in a systemic method which is recorded in detail using standardised recording sheets. A basic examination of any archaeological site, even one that has been disturbed such as in the case of the standing stone in West Cork, can tell an archaeologist a great deal about that individual monument, but also its broader historical context.
Standing stones are a complex class of monument. At the most basic level, they are stones that have been deliberately set upright. The function of the stones can be difficult to determine without expert analysis. Standing stones may have been erected as boundary markers or indicators of routeways dating back to the Bronze or Iron Ages (c. 2400 BC – AD 500). They may act as a commemorative monument, and some can include carvings such as Ogham or early Christian crosses. Standing stones have also been known to mark burial places. For these reasons, it is important to engage with an archaeologist before undertaking any invasive activity on or near a site as there is the potential to damage the monument, the surrounding archaeology and historical record in perpetuity.
The example in Cork raises a few issues that archaeological professionals have been trying to mitigate for years. There is a clear need for public engagement and the provision of an awareness campaign about archaeological monuments and the processes people need to engage in before carrying out any work on a site. This information is in the public domain already and can be accessed online.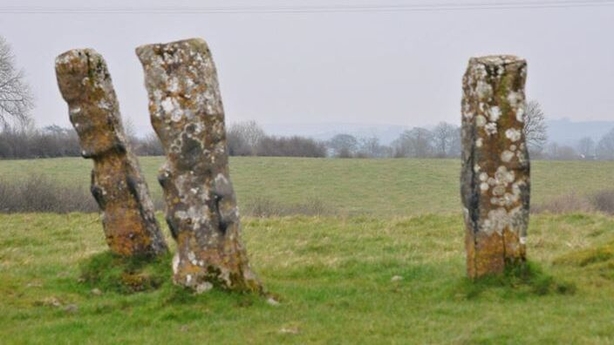 The access that people have to experts at a local level who can assist them when engaging with legal regulations such as the National Monuments Act. While some counties have a heritage officer on staff, there is strong need for similar roles in archaeology, conservation, and biodiversity at local authority level. Minster for Heritage Malcolm Noonan recently tweeted about the need for a 'full heritage team in every local authority' and it is a much-welcomed acknowledgement. The provision of a full heritage staff nationally would be a welcome development, and would no doubt ensure that people have access to the relevant experts to assist them when seeking heritage advice.
It is important to view this recent example from Cork as a teachable moment, and one that can be used to provide clarity to the broader community. Readers with concerns or queries regarding a monument can contact the National Monuments Service or County Heritage Officer.
Gary Dempsey, GMIT is a digital heritage expert who lecturers in Design and Heritage Studies at GMIT
---
The views expressed here are those of the author and do not represent or reflect the views of RTÉ
---