Opinion: 'People in this period lived their lives in colour and it is important to try and view it in this way'
By Sarah-Anne Buckley and John Breslin, NUI Galway
The Old Ireland in Colour project began in 2019 as an Instagram account when John Breslin, a professor from NUI Galway, developed an interest in historic photo colourisation, enhancement, and restoration. He began working with DeOldify a programme that had been developed by Jason Antic and later Dana Kelley. In early 2020, Sarah-Anne Buckley, a lecturer in History in NUI Galway, joined John to create what is now the Old Ireland in Colour book which was published this month by Merrion Press.
Why did we do this?
One of the questions we have been asked is why - why do this? Part of the reason was to make this history more relatable, not to oversimplify it, but to make it relatable to a wider range of people and interests. Another key point was to spark conversations within homes and schools, between different generations and, hopefully, to encourage more curiosity and more research into modern Irish history. We hope that the book and the project contribute in this way.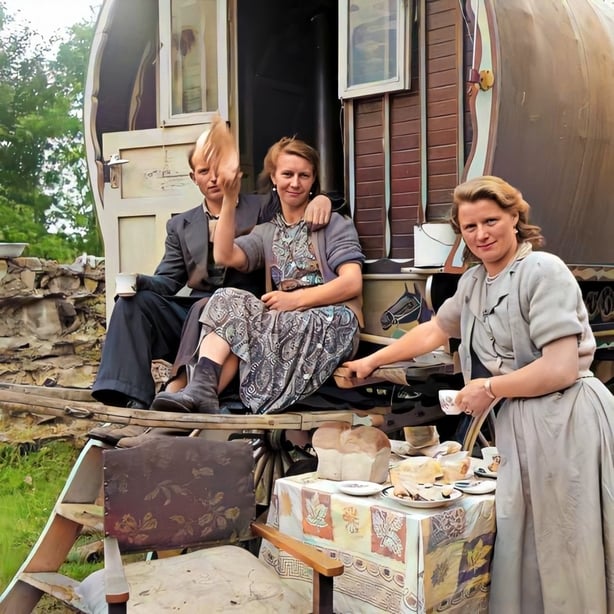 What's in the book?
A partnership between a colouriser and a historian is not new, and we have taken our lead in many ways from the hugely successful The Colour of Time. As Marina Amaral and Dan Jones state in the book, there "are many more admissions that inclusions", yet we have put together what we believe to be an illuminating look at Irish life, Irish people and the dramatic transformation that has occurred over 125 years. In short, the book is a cross section of Ireland's remarkable photographic collections, colourised through consultation with available historical sources.
The 173 photographs in the book span the period from just before the Great Famine to the outbreak of the Troubles in Northern Ireland. During this time, the population of the island of Ireland went from just over eight million to a low of four million in the 1950s. In some cases, we have long captions, with others we feel the photograph speaks for itself and we have tried to be very conscious of social class, gender, geography, age and the many factors that formed a life historically.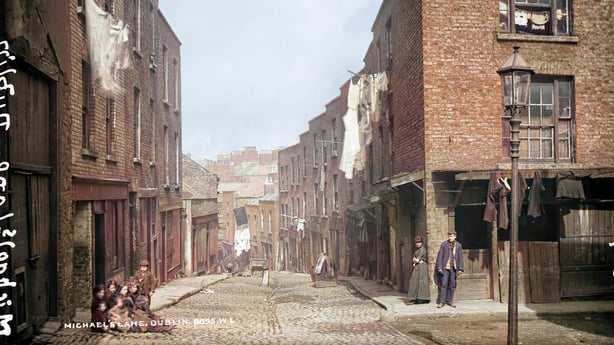 The book is not a history of photography, nor is it a comprehensive history of Ireland. This has been explored by other scholars, such Seán Sexton and Christine Kinealy's The Irish: A Photohistory: 1840-1940; Ciara Breathnach's Framing the West: Images of Rural Ireland 1891-1920 and Erika Hanna's Snapshot Stories: Visuality, Photography and the Social History of Ireland 1922-2000 to name a few. It is reflection of Irish life at home and abroad, a diverse and dramatic glimpse at how it was lived.
The technology we used
The technology is critical and has allowed this project and book to exist. DeOldify works by learning what colours should be applied to different textures, shapes, and objects in black and white photographs, but this is in many ways just the beginning of the process. The colouriser then makes manual changes to details such as eye colour, hair colour, uniforms, vehicles, advertisements, all based on historical research and available documentary evidence.
For example, we know that Violet Gibson, or the Irishwoman who shot Mussolini, as Siobhan Lynam described her in her excellent documentary, had blueish eyes and white hair from her police report. The Ellis Island records have given us a range of physical descriptions, particularly from well-known figures like Muriel Murphy MacSwiney and Constance Markievicz.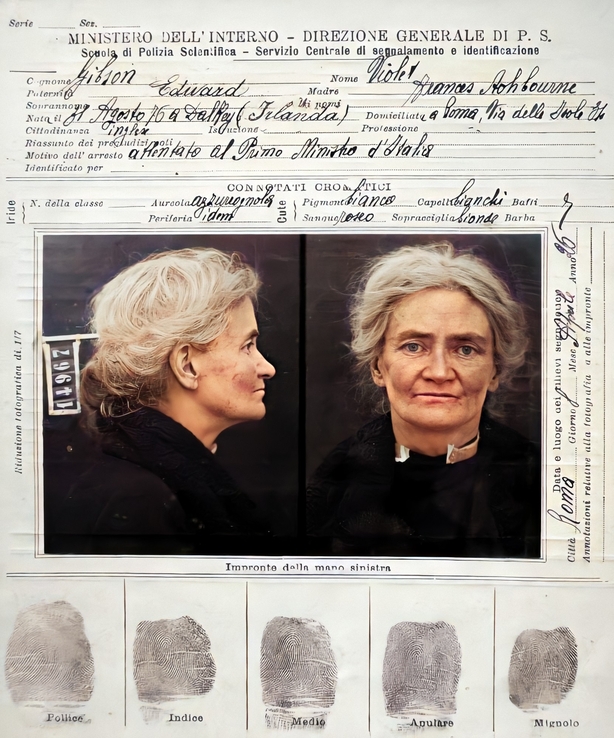 Prison records lead us to the details of the Catalpa Six, while Peig Sayers' eye colour was told to us by the folklore collector Kenneth Jackson. While it is often easier to find the eye colour for public figures, family members have provided these details also, like the Murphy family who gave us the correct eye colour for Theobald Wolfe Tone Fitzgerald, or academics like Dr Aoife Granville who assisted us in identifying the smiling faces of the cover image.
'People in this period lived their lives in colour'
Throughout the book, the public and the private are intertwined, with sections on the Irish Revolution, Society and Culture, Women and Children, the Irish Abroad and Scenic Ireland. We are extremely grateful to all the collections we have been given access to - particularly the National Library of Ireland, the National Folklore Collection, the Library of Congress and the Getty Museum - and to images by photographers like Robert Welch, Elinor Wiltshire, Colman Doyle, Fergus O'Connor and Mary Alice Young, to name a few.
We also hope the book draws attention to existing collections, like the Lawrence Collection, the Poole Collection and the Robert Welch Collection. These are incredibly important historical sources, but just as we do today, people in this period lived their lives in colour and we believe it is important to try and view it in this way. We acknowledge fully the ethical concerns that arise from altering these primary documents, and hope they lead the reader to the original source.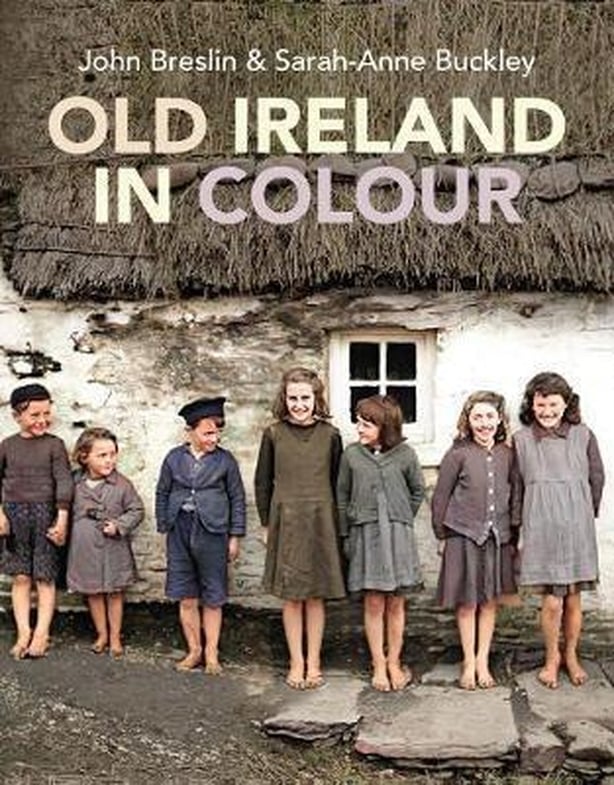 It is always the case that new details can come to light post-colourisation and we have updated photographs over the past year and will continue to do so. For us, this is a conversation between the project and those following it. As a scientist and historian, we skirt two different worlds, but we believe that these images and captions together offer an illuminating look at Irish life, Irish people and the dramatic transformation and change that has occurred over the 125 years in this book.
---
The views expressed here are those of the author and do not represent or reflect the views of RTÉ
---