Opinion: the idea that the body is a machine in need of constant tending and repair has become part of our daily lives
Take time to unplug. Unwind. Power off for a bit. Recharge your batteries. Make sure you refuel. Do you need to vent? Let off steam?
These are just a small few of the ways in which we talk about ourselves, and particularly our bodies, as if they are machines. This isn't necessarily a recent trend: letting off steam imagines the body as a steam engine, while unwinding compares it to clockwork. The 'unwind' metaphor barely seems a metaphor anymore, so far has it become distanced from the actual winding of watches.
We have always reached for metaphor when attempting to describe the more inscrutable aspects of being human. The Mind Is A Metaphor website has collected over 14,000 of them from different periods of history. In the 16th century, Shakespeare gives us metaphors of the mind as a boat on seas both stormy and serene, while Margaret Cavendish imagined the brain as a country around which our thoughts travel. As the levels of technology increase, so do the amount of metaphors relying on it. In the late 1800s, Thomas Huxley infamously compared the mind to the shrill of a steam engine's whistle: musing that our thoughts are simply proof that the machine is working, but not directing the machine itself.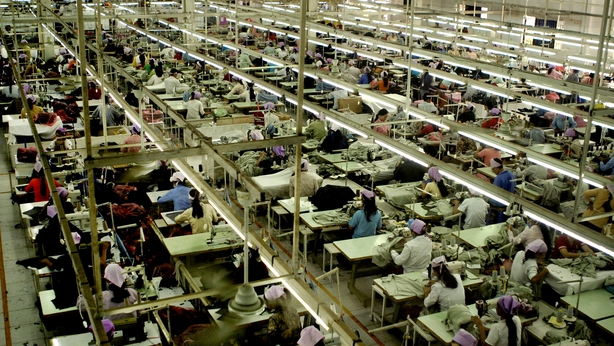 The philosopher John Searle notes that other technological eras saw similar comparisons, such as imagining the mechanisms of the brain as those of a switchboard or a telegraph system. Indeed, even my use of "mechanisms" above is itself a metaphor, though we would hardly recognise it as such today. By the way, this phenomenon of using a metaphor so often that we lose sight of the fact that it is one, is called "automatization". We may be more familiar with the "cliché", also a term with mechanical origins. Cliché is thought to be onomatopoeic, meaning that the word originated from a sound. In this case, it was the sound of metal hitting a printer's block: a click. As printers mechanically produce the same words over and over, so do writers produce clichés.
Return to the metaphors that opened this article and we will find that the most striking modern use of the body-as-machine metaphor isn't in explaining how the body works, but in how it fails to work: bodies break down, bodies are under tension, bodies need unwinding, bodies need recharging and so on. We might find an explanation for this if we consider that we tend to encounter these phrases in advertisements. The idea that the body is a machine in need of constant tending and repair, has become part of our daily lives, largely due to those who wish to sell us the means of repair.
In recent years, the dominance of this metaphor has been challenged, and the needle has shifted more toward the natural and organic, as opposed to the sterile and factory-made (even if the difference is only in aesthetics). Advertisements can be sensitive barometers for measuring those metaphors we find ourselves returning to again and again.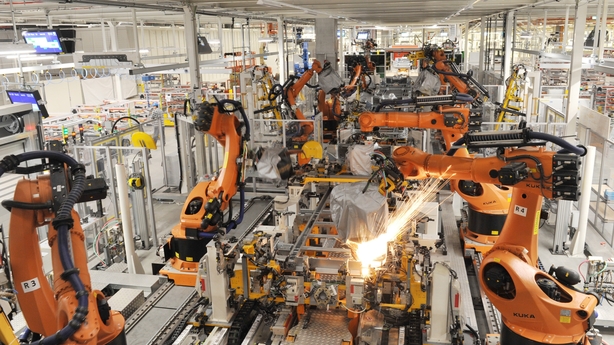 We can see how deeply the body-as-machine metaphor took root by looking at how difficult it was for it to be uprooted. Think, for example, of the popular advertisements for the Actimel and Yakult probiotic drinks during the naughties. The language of these ads assumed their audience would do a double take when they learned they would be drinking bacteria. The entire idea of good bacteria had to be explained and sanitised. In Actimel's case, this was partially accomplished by its ridiculous naming of its "good bacteria" as "L Casei Immunitass."
In the era of coronavirus, both imaginings of the body have been stressed and reconfigured. The sterile, mechanical body obviously has new attraction as fears of others, and their potentially illness-carrying secretions, increase. Gloves, for example, have been adopted, sometimes mistakenly, as a visible marker of sterility, even though their use has been linked with behaviours more likely to spread the virus. 
Watershed events such as the current pandemic may well trigger a complete rethinking of the relationship between the body politic and body personal
Initial crazes over hand sanitizer might likewise be a result of the body-as-machine metaphor. The 'scientificity' of sanitizer, compared to the more organic domesticity of common, household soap, appears to have provided people with greater reassurance. This lead to public health officials reassuring people that soap not only works, but works better.
To understand the virus and its spread, we have to understand our bodies as organic: as biomes, hosting bacteria both bad and good, and various other living entities that may help or hinder our defences against disease. Of course, our bodies are not run on metaphors, nor are its would-be-invaders, but metaphors do shape the way we understand ourselves and our roles in this crisis and beyond. Metaphors are clever ways of capturing attention which can both obscure and reveal reality. Watershed events such as the current pandemic may well trigger a complete rethinking of the relationship between the body politic and body personal.
---
The views expressed here are those of the author and do not represent or reflect the views of RTÉ
---