Opinion: the structure of education in Northern Ireland reflects the deep sectarian divisions in the community
It's winter in Northern Ireland and the colours on the kerbstones have lost their bright summer hues. The once pristine lamppost flags hang in tatters now, and no one cares to parade down even the most contested wind and rain-battered streets. Outside of the July and August "Marching Season", it is the separation within education that most obviously defines the demarcation lines of community division.
To the informed observer, the kaleidoscopic spectrum of school uniforms in bus depots at 3.30pm are a code that identifies the community identity of each child. Autumnal greens, yellows, oranges and browns dominate the attire of those who attend Catholic schools, whose blazer badges are resplendent with Celtic crosses and crossed papal keys, underscored with sage words in Irish. 
For those on the other side, ties of sombre blue, regal burgundy or black - shot through with flashes of silver or gold - nestle behind crests bearing crowns, heraldic beasts and Latin axioms. Only around one pupil in 15 wears the white doves, joined hands and ubiquitous messages of optimism that adorn the self-consciously neutral uniforms of integrated schools. The traditional Northern pastime of 'telling' is largely redundant as school uniforms can be reliably used to determine which foot each child kicks with. 
We need your consent to load this rte-player contentWe use rte-player to manage extra content that can set cookies on your device and collect data about your activity. Please review their details and accept them to load the content.Manage Preferences
From RTÉ Archives, Fergal Keane reports for RTÉ News on the opening of the Bridge Integrated Primary School  in Banbridge, Co Down in 1987
Inevitably, the system is more nuanced and complex than this. Figures from the Department of Education record that 12% of those attending non-denominational grammar schools are Catholic. It is nevertheless undeniable that there are few realms of life where the two communities are so completely and vividly segregated.
Research undertaken at Ulster University shows that just as it is uncommon for pupils to sit in lessons alongside classmates from the other side, it is also unusual for pupils to be taught by a teacher that does not share their community identity. Although non-denominational grammar schools may have a sizeable minority of crossover teachers on their staff, primary school workforces are comprehensively community consistent.  Fewer than 2% of those who teach in Northern Ireland's Catholic-maintained primaries are Protestant and only 8% of teachers in state-controlled primaries are Catholic.
This pattern of deployment is preserved by policy, perceptions and practice. Schools are legally permitted to use a prospective teacher's religion as a determining factor in selecting who they wish to employ. The majority of primary teaching students opt to attend a local university college; one of these (St Mary's) specifically supplies teachers for the Catholic system, while the other (Stranmillis) has been historically associated with the state system. Maintained primary schools require teachers to have attained a certificate in Religious Education that has been endorsed by the Catholic bishops – this has always been offered by St Mary's but until very recently had only been available to Stranmillis students as a correspondence course. 
Most teachers are the products of the divided system and a sizeable proportion have had no personal experience of education outside of their own community
Many secondary school teachers feel ill-equipped to apply for posts in on the other side, and/or simply assume that they would have no hope of gaining employment there. This perception becomes a self-fulfilling prophecy, though research has shown a small number of teachers have been willing to buck the trend and seek employment across the divide. 
In many divided societies, identities are self-evident (language, skin colour), but the tell-tale reference points that would instantly reveal the crossover teacher in Northern Ireland as an outsider are largely absent. English is generally spoken as a first language by both communities and there are no distinguishing racial characteristics by which Catholics and Protestants can be identified. 
Family names and first names can provide a widely understood tell – those whose name has an Irish origin are presumed to be Catholic whilst those who bear a British name are expected to be Protestants.  Generations of inter-marriage and "faith-fluidity" (the 21st century equivalence of taking the soup) mean that a surname may be a potentially misleading clue to identity. Accuracy increases when both first names and surnames are available.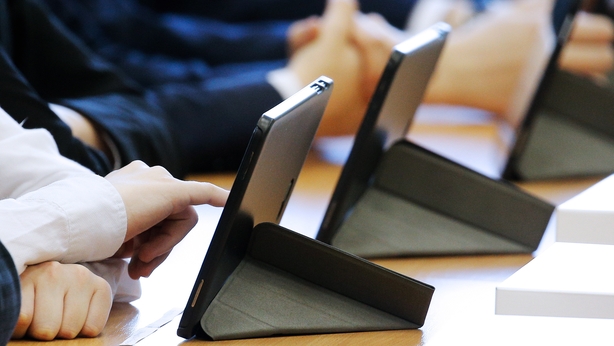 Since teachers are generally only known by their students as Mr. X or Miss/Mrs/Ms. Y it may be possible for those teachers with community-unspecific or ambiguous surnames to hide in plain sight. The crossover teacher who wishes to remain hidden may therefore be able to make a choice as to whether or not they wish to expose their "other" identity. 
Generally speaking, a teacher's identity will simply be assumed to be consistent with that of the rest of the school, as was the case in this exchange reported by a Protestant teacher employed in a Catholic post primary school:
I remember that one of them said to me at one time… "Miss, are you anything to Mick [K.] who has the car place up there?" And I said "No". And one said, "Wise up! Mick [K.] is a Protestant, he wouldn't be any relation of hers!"
"She's a fenian"
Examples were provided in the research of crossover teachers consciously using their identity as a tool to introduce perspectives that would otherwise be missing in schools characterised by high levels of community homogeneity.
I'm provoking thought, I'm trying to get higher thinking, trying to get you outside some of the views that you have. You think you are quite wide with your views but the more I put in, the more you have to think wider.
This history teacher – a Catholic in a state school – provided a concrete example of how he had encouraged this 'higher thinking':
I would show them a GAA match on YouTube and discuss the historical roots of the organisation… They probably would never have seen that [in a rugby-playing school] and wouldn't expect that of any other teacher.
Such examples of visionary practice are unfortunately rare and require courage from both the teacher, the wider community and the school leadership. Incidences were also recorded where crossover teachers had encountered crass, sectarian hostility.
I did not think that my name would 'out' me but there was an initial cautiousness from staff… But the parents took to Facebook – identified me by name – identified me by where I live – my position within the school – "She's a fenian!"
Most teachers are the products of the divided system and a sizeable proportion have had no personal experience of education outside of their own community. The plumber who is called upon to fix the school toilets is more likely to have sat in a classroom alongside students from the other side (during training in a mixed technical college) than the teachers who are required to prepare children for a shared future.
The structure of education in Northern Ireland reflects the deep sectarian divisions. Education effectively preserves and perpetuates division for future generations by separating children at a formative stage and inculcating them into a society that has normalised this segregation. If Northern Ireland is ever to break away from the toxic codes of contested identity, then sectoral barriers in education need to be made more porous. Those that maintain the separation of teachers may be a good place to start.
---
The views expressed here are those of the author and do not represent or reflect the views of RTÉ
---