Opinion: there is money to be made in the afterlife and the dead are not going away anytime soon
Death can be an excellent career move. Even more so in an age where the combination of mortality and technology has led to the opening up of new frontiers in the exploitation of the dead. When the original ceases to exist, yet can be seen to live on in popular culture, the possibility of an extended immortality can be implicitly evoked. There are many examples of digital manipulations through which the deceased personality appears to us in new contexts, as though they are still alive today.
Hologram tours of dead musicians are becoming increasingly more prevalent but continue to divide fans and critics. Singer Amy Winehouse was due to be brought back to the stage by Base Hologram for three years of shows around the world, following in the footsteps of other hologram concert tours for musician Roy Orbison and opera star Maria Callas.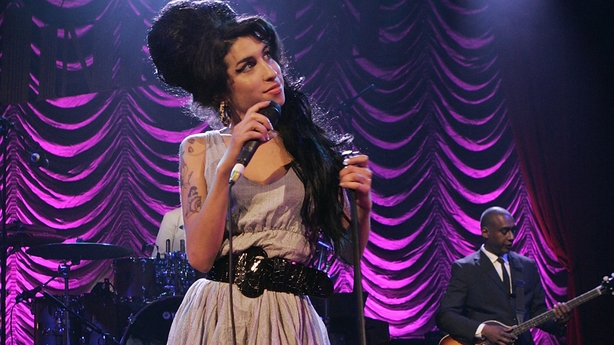 The Winehouse show uses digitally remastered arrangements of the late singer's classics and sees the hologram likeness of her backed by a live band, singers and theatrical stagecraft. The initial response to Winehouse's tour was mixed, with many questioning the project's ethics. Earlier this year, it was postponed due to "unique challenges and sensitivities".
Perhaps the most haunting aspect of such shows and performances is the possibility of bringing artists back for an on-stage life after death experience.
From RTÉ 2fm's Gerry Ryan Show, the 2FM40 Special, Gerry's back - but how is this possible ? Once again - the Ryan Line is open
In 2012, a hologram of Tupac Shakur joined Snoop Dogg on stage and yelled "What the f*** is up, Coachella?" to a crowd of 80,000 people. The Coachella festival began in 1999, three years after Shakur's death, meaning that manipulation went beyond the visuals to incorporate the hologram mentioning an event that was instigated after his death.
Taking a step back from holographic representations, video and audio-based tributes and performances appear to be more widely accepted and applauded, certainly in Ireland. In 2018, Joe Dolan was celebrated by the RTÉ Concert Orchestra and his former bandmates in a series of reunion shows featuring a video-projected Joe Dolan himself.
From RTÉ Radio 1's Arena, Ben Dolan and Joe Csibi, conductor/arranger of "Orchestrated, Vol I", an album featuring a collection of Joe Dolan's biggest hits re-recorded with the RTÉ Concert Orchestra
In May 2019, for 2fm's 40th anniversary, the 'Ryan Line' was re-opened with an hour of Gerry Ryan post-humously presenting 'live' from RTÉ headquarters and airing in real time. Creators Will Leahy and JJ Hartigan evoked his presence on the airwaves by impeccably editing the clips for Ryan to announce "It's 12 minutes to 10," at exactly 9.48am. The broadcast in its persuasiveness blurred the distinction between a live radio show and a tribute to a presenter that had died nine years previous.
Fictional resurrections of the dead occur in television and film, quite often with a view to right historical wrongs that were faced during an individual's life. In an episode of Doctor Who aired in 2010, Vincent Van Gogh, who famously struggled to sell any of his work through most of his lifetime and whose paintings were only revered after his death, is brought to the Musée d'Orsay to experience the recognition that he did not live to receive.
From Doctor Who, Vincent Van Gogh travels to the future and discovers just how esteemed he would become after his death
Danny Boyle's 2019 film Yesterday is also guilty of bringing a celebrated popular culture figure back to life. The film is the story of a musician who is the only person on earth who remembers The Beatles. A world without The Beatles means that John Lennon was not assassinated and a scene in the film visits Lennon as a 78-year-old enjoying beachside retirement. While this can be interpreted as presenting a sunnier vision of Lennon's alternate future, it arouses multiple what ifs, which are inevitably unanswerable.
Death does not mean the end of commercial success. In fact, death does not have to be in recent memory to resonate commercially. Marilyn Monroe, Elvis Presley and Bob Marley who died in the 1960s, 1970s and 1980s consistently feature in Forbes list of highest paid dead celebrities.
Trailer for Danny Boyle's Yesterday
It is reasonable to wonder what the people in question would have made of being exhumed in various forms. Given a career in popular culture requires a thirst for obsession and creative immortality the objections may be sparse.
Resurrections of the deceased in popular culture often transpire because of untimely deaths, but in any case, their posthumous persistence is testament to the reputations they created during life. With all of this in mind, there can be no doubt that there is money to be made in the afterlife and the dead are not going away anytime soon.
---
The views expressed here are those of the author and do not represent or reflect the views of RTÉ
---