Opinion: anyone seeking to improve their fitness, health and wellbeing will benefit from applying the principles of strength and conditioning
The term "strength and conditioning" (S&C) has gained popularity over the past decade and you often hear of S&C coaches who work with various elite sporting teams and athletes. Personally, I worked as a full-time S&C coach with the IRFU for six years and Sport Ireland Institute for 3 years.
Essentially S&C relates to fitness training and is concerned with the development of various physical qualities, such as strength, power, speed, agility, flexibility, mobility, hypertrophy (muscle growth) and endurance. Professional accreditation for S&C coaches can be obtained from a number of prestigious professional S&C associations. Unfortunately there is no such association in Ireland and the main international associations are the UK S&C Association (UKSCA), the American National S&C Association (NSCA:) and the Australian S&C Association. Recently, a global S&C association called the S&C Society (SCS: https://www.scs.academy/) has been established.
While the term S&C has been synonymous with elite sports performance, the principles of S&C can be applied to anyone with the goal of improving their fitness, health and wellbeing. An S&C programme can aim to develop the various components of S&C, such as strength or aerobic endurance. When designing and implementing such a programme, it should be targeted to the needs of the individual. For example, if an individual wanted to improve their overall body strength then lower body and upper body gym-based exercises should be included in the programme.
From RTÉ 2fm's Game On, Hugh Cahill speaks to strength and conditioning expert Mike McGurn, and boxers Eric Donovan and Darren O'Neill, about the importance of rest and recovery in sport, particularly for younger athletes
Before commencing an S&C programme it is advised that the participant completes a Physical Activity Readiness Questionnaire (PAR-Q). The questionnaire contains eight questions related to your heath, such as "when you do physical activity, do you feel pain in your chest?". If you answer yes to any question, you need to talk to your GP before commencing any S&C programme.
The main components of S&C that may be of interest to an individual who is aiming to improve their general fitness are aerobic endurance and strength development. Aerobic endurance relates to the ability to sustain exercise for prolonged periods and targets the development of your heart and respiratory system to supply fuel and oxygen to the working muscles. Commonly used training methods to develop your aerobic endurance, which is also termed cardiovascular endurance, are steady state running, cycling and swimming. The recommendation is to work your heart rate between 60 to 80% of your maximum heart rate (220 minus your age in years) for a minimum of 20 minutes three times per week.
An alternative method of aerobic development is to do high intensity interval training (HIIT) which involves completing repeated high intensity exercise bouts interspersed with rest periods. A common HIIT protocol is called the Tabata protocol and involves the completion of eight sets of 20 seconds of high intensity activity, such as boxing or sprint cycling, interspersed with 10 second rest periods. Research has indicated that this method is an effective and time efficient method of aerobic endurance development.
A four minute Tabata for beginners workout
Strength is the maximum force that a muscle group can exert for one repetition. Muscular strength involves the completion of gym-based weight training exercises where you are lifting a heavy weight for a low number of repetitions with three to five minutes recovery between each set. For example, perform three sets of heavy bench press for five repetitions with three minutes rest between each set. To improve your strength you need to lift heavy and with maximum effort.
Research has clearly indicated that strength training is important for people who engage in explosive sports such as sprinting, field-based sports (rugby) and even endurance sports (marathon running). It has been linked to reducing an individual's injury risk and enhancing bone strength and health.
Before lifting heavy weights, it is advisable that participants first focus on developing the correct technique of each exercise and then progress onto lifting a moderate weight for six to 12 repetitions. The latter training method will develop the size of the muscle (hypertrophy). At this stage, the focus can move to strength development through the execution of heavy lifting for a low number of repetitions (less than five). Strength development can be incorporated into S&C programmes in a planned manner for any age group.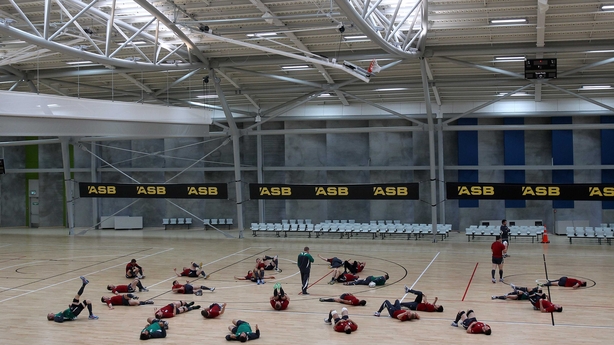 In order to attain the optimal benefits from your S&C training, it is advised that the following general implementation principles are followed.
(a) Always warm-up thoroughly before your training session and cool-down afterwards. Your warm-up should gradually raise your heart rate and prepare you for the main part of the training session. In the cool-down include some stretching exercises and hold each stretch for a minimum of 30 seconds.
(b) Keep hydrated before, during and after your training session.
(c) Refuel after the training session.
(d) Progress from week to week in a gradual manner. No week should increase in volume and intensity by greater than 10%. Consider including an easier training week every four to six weeks where you drop your training by about 20%. If you organise your training in this manner, you will reduce your risk of injury and optimise the potential training benefits.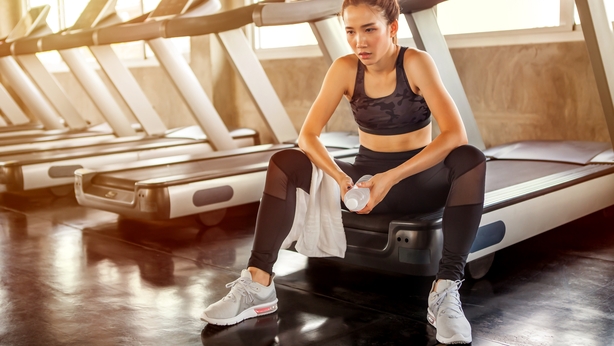 The completion of planned and varied S&C programmes can help the participants meet the Irish national physical activity guidelines as outlined by the HSE and the Department of Health. In short, the key guidelines from this document are as follows:
· All children and young people should be active at a moderate to vigorous level for at least 60 minutes per day.
· Adults aged between 18 and 64 should engage in at least 30 minutes a day of moderate activity five days a week (or 150 minutes a week)
· Adults over the age of 65 can partake in at least 30 minutes a day of moderate intensity activity five days a week, or 150 minutes a week.
A guide to the Bachelor of Science in Sport and Exercise Sciences course at the University of Limerick
· For adults with disabilities, the guidelines indicate that these individuals should be as active as their ability allows and should aim to meet the adult guidelines of at least 30 minutes of moderate-intensity activity five days a week.
· Overall, the guidelines indicate that various components of S&C should be included in this activity plan, e.g. strength, aerobic endurance, balance and hypertrophy.
By engaging regularly in an S&C programme that targets various S&C areas, such as aerobic development and muscle hypertrophy and strengthening, an individual can successfully meet the national guidelines for physical activity. Consequently, they will improve their overall fitness levels, physical, social and mental health and wellbeing. It is a win-win scenario!
---
The views expressed here are those of the author and do not represent or reflect the views of RTÉ
---