Analysis: sommeliers are the expert members of the wine tribe to trust when it comes to wine service and selections
The longstanding image of sommeliers is one of older men, who dress formally and have a reputation for being arrogant. They know infinitely more than the customer, scoff at wine ignorance and always try to force expensive wines upon terrified patrons. Much like the "angry chef" and "fearsome restaurant critic" caricatures, the sommelier has been misunderstood and pigeonholed.
The modern sommelier is the antithesis of this tired caricature. By all means, they can - and many still do - dress formally. They generally, though not exclusively, work in fine-dining restaurants where neat formal attire adds to their sophistication and to that of the establishment – not a bad thing. On the other hand, more and more sommeliers work in neighbourhood restaurants and alternative wine bars, where a casual appearance and a less ceremonial manner reflect a particular atmosphere and can make customers feel more at ease.
We need your consent to load this rte-player contentWe use rte-player to manage extra content that can set cookies on your device and collect data about your activity. Please review their details and accept them to load the content.Manage Preferences
From RTÉ Radio 1's Countrywide, Louise Denvir profiles award-winning sommelier Julie Dupoy
Sommeliers are a particular entity within the broader hospitality industry. Their line of expertise is both complex and sophisticated yet simultaneously related to wine, something many people enjoy and have an interest in. They are a bit geeky and obsessive and study lots of things in their quest to know everything about wine. It would not be unusual for a sommelier to have knowledge of geography, chemistry, geology, climate, food, taste, dining, and general culture, without even mentioning wine and grapes. They ingest wine books and continuously talk about wine (often in different languages).
On days off, they jump on planes to visit wine regions and taste directly with winemakers before dashing back to work with newfound enthusiasm. They drink in each other's restaurants, meet at wine fairs and have a strong presence on social media, where carefully taken photos of bottles they have been sampling or selling to customers are displayed as badges of honour. They share a passion for an intricate subject, one they are always trying to master and distil in a simple way for the public.
A short history of sommeliers
The story of how the role of sommeliers evolved as executors of fine wine within restaurants is a little vague. The position of a dedicated wine servant existed as far back as Greek and Roman times (a cup-bearer), though the profession as we know it today, along with the title, emerged from France.
We need your consent to load this rte-player contentWe use rte-player to manage extra content that can set cookies on your device and collect data about your activity. Please review their details and accept them to load the content.Manage Preferences
From RTÉ Archives, Tangents' reporter John O'Donoghue talks to TP Whelehan about the wines on offer to Irish consumers in 1973
During the Latin crusades, a summularis was a man in charge of sumpter horses or pack-animals. The cargo, carried in locked chests, could consist of food, such as bread and salt, or equipment like napkins, plates and knives. The échansonnerie summularis (cup-bearing butlers) carried silver vases for water and wine and were tasked with tasting the wine and food before their master, to check the safety of it. Another term from Latin, sagmarius (from sagma/saddle) referred to a man attached to a load or beast of burden. In old Provençal, these terms became saumalier, sommier and, eventually, sommelier.
During the late Middle Ages, the role transformed, most likely under the tutelage of chief butlers. Sommeliers would have worked for royalty, in large houses and public institutions, keeping charge of linen, crockery, and provisions, including wine and liqueurs. Others would have been employed by wine merchants and innkeepers. Official British correspondence during the 15th and 16th century uses many variants of the word (symmular, symliar, sumlyer, symmolier, symbleris, symblair, sumlieris) while also referring to a Jerome Bowie as being "Serjeant of His Majesty's Wine Cellar".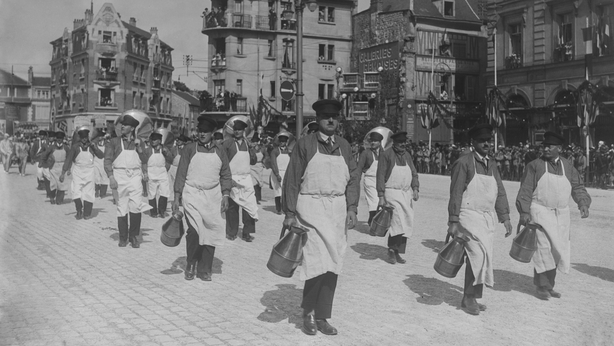 When restaurants developed in the 18th century, wines were brought to and from the table, though not left on the table, and thus control and etiquette of wine service evolved. As the distinct sections of restaurants (kitchen, dining room and cellar) became more defined, so too did the duties of those working in them. There is some suggestion that it was the unsuccessful chefs at that period who were demoted to cellar duty, tasked with storing and bottling wine for the restaurant. They wore long sturdy aprons for protection while moving casks in dark, damp and difficult conditions.
The modern age
Contemporary sommeliers date from the early 20th century and the era of the fine-dining restaurant. The role of the sommelier gravitated from the wine expert underground to the wine expert above ground, securing them a key position within the restaurant. These establishments were often located in grand hotels and based their offering on the French culinary tradition. Unsurprisingly, Paris, London, and New York were the three cities of note where the reputation of sommeliers expanded.
Although men almost entirely dominated the profession, one notable exception was Elizabeth Bird, who was given the French name Francine by her manager (for added resonance and authenticity). In May 1943, the New York Times published a small column article telling readers that Francine was "the only woman in New York with the privilege of telling fastidious men which wines to drink". Described as "blond, blue-eyed and petite", she had learned the knack of getting "her way without offending male vanity" by sticking to things that she knew something about – namely wine.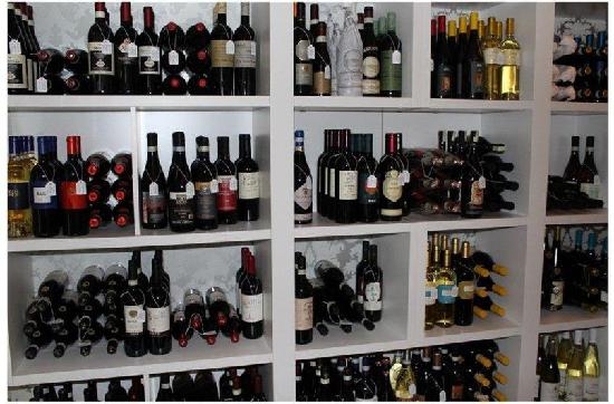 The number of women working in the profession has increased since the 1990s and the Wall Street Journal heralded "The Rise of Female Sommeliers" in 2015. The distinction between men and women was not celebrated universally, while others reported on the still chronic levels of sexism within the wine trade. The number of women involved in wine generally (sommeliers, winemakers, critics and writers) has also risen since the days when a few mavericks such as Jancis Robinson, Madeline Triffon, Jilly Gooldan and Odette Kahn were starting out.
The revival of an "endangered species" 
In his book Le vin et les vins au restaurant, Paul Brunet noted that sommeliers had become an "endangered species" by the beginning of the 1960s with only about 50 professionals working in France. The subsequent revival came through the setting up of professional bodies such as the Association de la Sommellerie Internationale and the Court of Master Sommeliers. These organisations educated and promoted young members, particularly by creating prestigious competitions such as the Ruinart Challenge and the Best Sommelier of Europe and the World.
Although the profession has strengthened exponentially, most restaurants still do not employ a dedicated sommelier, preferring to rely on wait staff to help customers with wine choices and service. Given that the vast majority of restaurants rely on wine and beverage sales to keep afloat, it seems incongruous not to hire dedicated staff to ensure this part of the business is exemplary. Enlightened restaurateurs now know that having a dedicated wine expert on their staff adds enormous value to their product and that the position is equal to that of the head chef. After all, beverages end up being the final seasoning on the dish - and are the most profitable menu items.
A 2017 survey reported that only a limited number of young people actually knew what a sommelier is or what the role involved
Ireland has an increasingly excellent food and restaurant scene, of which wine plays a significant role, both culturally and economically. The Irish Times reported that we consumed a record 9.1 million cases of wine in 2017 making it the nation's second favourite alcoholic beverage after beer. Although 80% of that is purchased in supermarkets and consumed at home, sales in restaurants are increasing year on year.
As a consequence, there is a consistent need for skilled servers in the industry, one that is not currently being met. Restaurant bodies repeatedly tell us that chef shortages are crippling the industry, but the lack of skilled front-of-house staff, including sommeliers, is also acute. Interestingly, a 2017 survey carried out in the U.K. reported that only a limited number of young people actually knew what a sommelier was or what the role involved. The prevalence for consuming wine in the home, along with the dominance of celebrity chefs in popular culture, may have led to other positions within the hospitality industry being overlooked.
As both food and wine are prone to trends, the restaurant industry continuously reinvents itself. In some ways, it is getting more complex and exciting because people are exploring food and wine pairing as well as experimenting with lesser known wines. Matching wines with food, once a rigid undertaking, has become malleable, as has the once strict forms of wine service. Sommeliers are as likely to suggest dumplings, fish and chips or popular street foods as they are medium-rare noisettes' of lamb or sole meunière.
We need your consent to load this rte-player contentWe use rte-player to manage extra content that can set cookies on your device and collect data about your activity. Please review their details and accept them to load the content.Manage Preferences
From RTÉ Radio 1's Today With Sean O'Rourke, Le Caveau Wines' Pascal Rossignol and consultant sommelier Colm McCan discuss natural wines
While Bordeaux, Burgundy and Rioja were once the only ports of call for red wine drinkers, today's sommeliers are well versed in the many hundreds of other wine regions now dotting the globe. But being a connoisseur of taste or expert on place of origin is only part of the profession, top sommeliers do more than advise on and pour wine for customers. Driving the demographic, having keen business acumen, and training fellow staff, are all essential to developing a strong wine presence in a modern dining room.
Putting the spotlight on the sommelier
The term sommelier has a certain cachet. While it is primarily linked to wine and wine service, there are now sommeliers dedicated to tea, water, beer, whiskey, saké, milk, olive oil, vegetables, and chocolate. In the past , substantial knowledge of cigars was also necessary, though this is no longer included in formal sommelier courses and examinations.
The Somm films and subsequent TV series Uncorked, provided fascinating insights into the world of this obsessive wine tribe while also giving positive, if somewhat quirky, exposure to the profession. While getting official qualifications and winning awards is important for many sommeliers, it is not as essential as having a passion for their work. Maintaining a humble attitude and learning every day is fundamental to success.
We need your consent to load this YouTube contentWe use YouTube to manage extra content that can set cookies on your device and collect data about your activity. Please review their details and accept them to load the content.Manage Preferences
Irish sommelier Julie Dupouy prepares for competition
The ASI Contest of the Best Sommelier of the World is currently underway in Antwerp. A total of 65 sommeliers from 62 countries will take part, with only seven women, including Ireland's Julie Dupouy. The oldest competitor is 58 and the youngest is just 21. It might seem quite unusual to have such a broad age difference in any competition where the finalists are vying to be the world's best, but age is not the deciding factor. The finalists will have to rely on instinct, training, experience and a little bit of luck. After all, coolness under fire is what sommeliers do best.
---
The views expressed here are those of the author and do not represent or reflect the views of RTÉ
---