Opinion: the hugely successful Aisling books pay tribute to the kind of capable Irish womanhood not often represented in our media or pop culture landscape
Picture this – a "notions" pub in Dublin city centre, Christmas 2017. My Malahide-born friend looks at me, a country girl with trolley tokens hanging from my keys, and asks whether I had read the Aisling book yet. I hadn't. I had glanced past the red cover in the bestseller shelves while helping myself to short stories, work in translation, novels, non-fiction books, poetry – everything, it seems, but Aisling.
I have, thankfully, seen the error of my ways. When I read the bestselling Oh My God, What A Complete Aisling and its equally successful sequel, The Importance of Being Aisling, I could immediately understand why the books by Emer McLysaght and Sarah Breen had resonated with readers. They chart the life and times of Aisling, a young woman from the country who is perpetually ready to be proposed to by her boyfriend, John. When she runs out of patience, her life changes and the story takes off.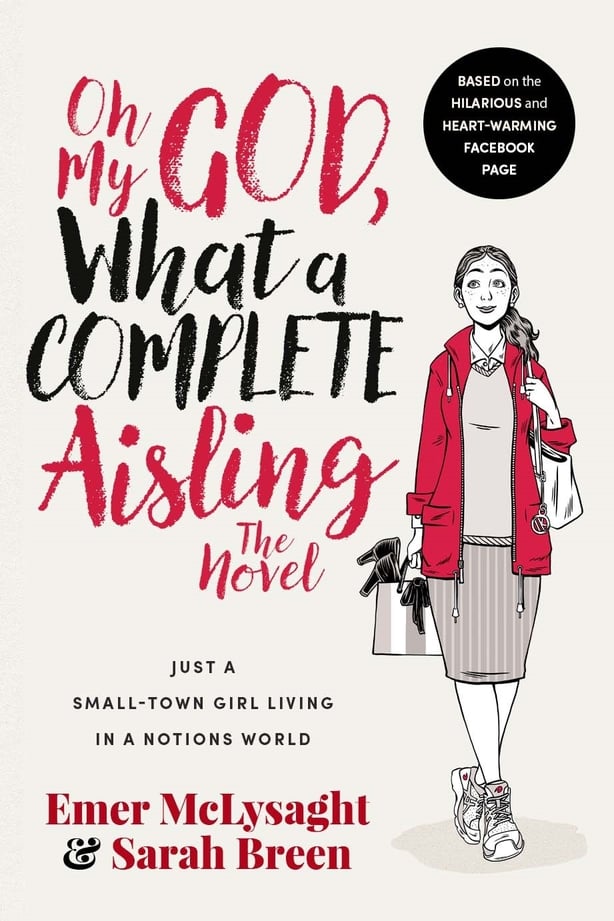 But despite success at the National Book Awards, months on the bestseller lists, a film deal and multiple appearances at literary festivals around the country, the Aisling books were nowhere to be seen in a recent article in British Vogue which celebrated the recent achievements of Irish women writers. Without pitting one genre against another (especially given the excellence of the books that were included in that round-up), it's worth considering the non-appearance of OMGWACA.
This round-up of books provides one example of canon formation – the listing of books produced by a specific group or place that are seen to be exemplary, and as representative of the best of that group. This system of relative value continues to develop as certain authors win prizes and accolades, are added to the "best of the year" lists in newspapers, and feature on the reading lists for English literature students. Their books remain in print, and they become part of what is seen as "Irish literature", defined and celebrated in anthologies and scholarly critical books.
We need your consent to load this rte-player contentWe use rte-player to manage extra content that can set cookies on your device and collect data about your activity. Please review their details and accept them to load the content.Manage Preferences
From RTÉ Radio 1's Ray D'Arcy Show, authors Emer Mc Lysaght and Sarah Breen talk about the life and times of Aisling
Historically, women, people of colour and other minority groups have found themselves shut out of these systems, with their work not considered of sufficient interest or worth to participate in, or even gain initial access to, these economies of value. Features such as formal innovation in language, for example, tended to be highly prized, whereas first person narratives were down-graded as "less serious". Even writers like Edna O'Brien, now recognised as one of the most formally brilliant Irish writers of the 20th and 21st centuries, found it difficult to gain recognition for her work. The cover designs chosen for her books in the 1970s and 1980s in particular reflect the way in which her writing was marketed largely as "women's fiction".
These structural systems appear across all art forms, and groups like Waking the Feminists, Fair Plé and Sounding the Feminists in particular have tried to focus attention on the cracks in these structures that women often disappear into. In such an economy of cultural value, certain books and works of art are seen as higher-status. As the French-Algerian sociologist Pierre Bourdieu argued, consumers of those higher-status artworks use those systems in order to signal their own superiority by reading the "right books", "proper" jazz and "serious painting". As audience members, we are as implicated in these systems of value as much as systems of critique, publishing, marketing and the economy of prizes. Indeed, these are the very "notions" that McLysaght and Breen so expertly skewer in the books
Aisling is the kind of woman who has never had a parking ticket, and who ensures that her friends are celebrated to the best of her ability 
However, formal innovation is just one measure of the value of a book. The way a book functions in society and the role that it can have in identifying, defining, and building a community can also be very significant. For example, Maeve Binchy's work includes multiple stories of women encountering different challenges in life, from marriage breakdown, bereavement and loneliness to the loss of a sense of identity. Novels by Marian Keyes deal with issues like alcoholism, abortion, divorce, infidelity and sexual assault in her characteristic wit and story-telling verve. 
There is a reason why so many people quote Joan Didion's maxim that "we tell ourselves stories in order to live". For many people in Ireland, these books formed an essential reflection of themselves and their lives when their realities were seen as shameful or embarrassing within society at large. This is, of course, not a new story – women writers including Keyes and Sinéad Gleeson regularly speak up about the way in which their work is packaged and sold as being "for women only", whereas work by male authors is assumed to be relevant to the population in general.
Indeed, given the themes that these books explore, it seems exceedingly odd that "chick lit" is still defined in the most recent edition of the Oxford Dictionary of Literary Terms as "novels written by women about the misadventures of contemporary unmarried working women in their 20s and 30s who struggle with multiple pressures from reproachful mothers, inadequate boyfriends, and tyrannical bosses while consoling themselves with shopping trips, chocolate, and erotic daydreams". 
We need your consent to load this rte-player contentWe use rte-player to manage extra content that can set cookies on your device and collect data about your activity. Please review their details and accept them to load the content.Manage Preferences
From RTÉ Radio 1's Marian Finucane Show, Emer McLysaght and Sarah Breen discuss the creation and genesis of Oh My God, What A Complete Aisling
It seems entirely appropriate that the Aisling books emerged from the crucible of social media, often maligned as the scourge of millennial life, but equally valued as a space that has democratised expression and allowed disparate communities of interest to become aligned, to share ideas and to advocate for change. The idea of Aisling began as a Facebook group that grew until she became a fully-fledged character.
However, unlike that other fictional success story, Ross O'Carroll-Kelly, the Aisling books are not satirical. They are certainly comic novels, but ultimately they pay tribute to the resilience, good nature and charm of their central character. Aisling is the kind of woman who has never had a parking ticket, and who ensures that her friends are celebrated to the best of her ability whenever she gets the chance to do so. She is entrepreneurial and emotional. She is loyal, hard-working and keeps the show on the road. She is desiring and desired. She is a picture of capable Irish womanhood that does not often get represented in our media or pop culture landscape, beyond the stereotyped Irish mammy.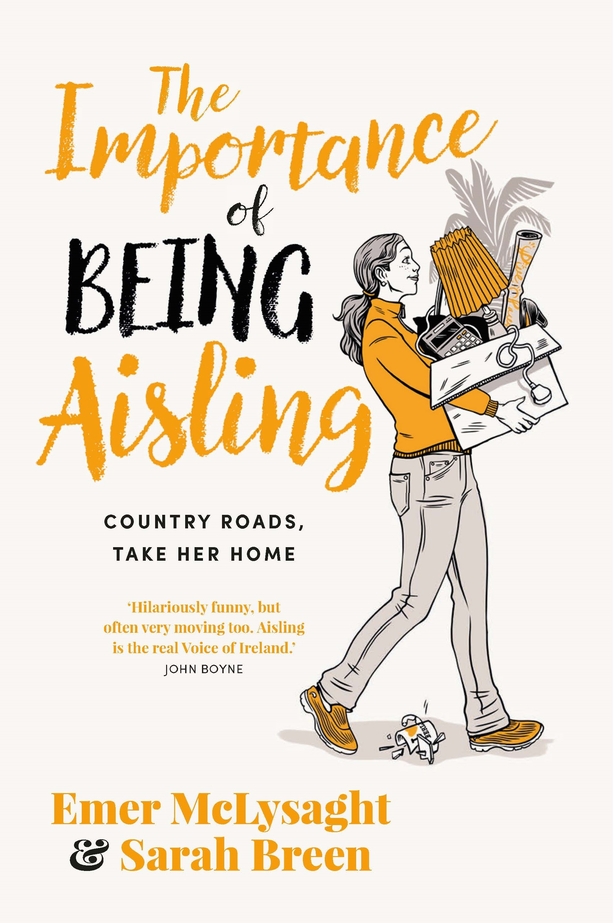 What I found especially interesting is the way in which the books represent the networks of Irish women, and the support structures that exist across the novel, including Aisling and her mother, aunts, neighbours, friends and co-workers. This theme is particularly strong in the second novel, which deals explicitly with issues of violence against women. When Aisling sits down with a women from her village who tells her about her experience of coercive control in her marriage, I can't imagine that there were many women reading in Ireland who did not have a lump in their throat. The banal, terrifying, everyday nature of the scene is caught with absolute clarity by Breen and McLysaght.
Like Keyes, Binchy and others before them, Breen and McLysaght have created narratives that allow the previously unseen to be visible. This is, surely, one of the most powerful roles for fiction in any society. The books also function as maps for a changing society, particularly around previously stigmatised subjects like abortion or domestic violence, and around the area of religion. Aisling's mother deciding not to attend Mass as often as before captures this difficult period of change, where people are caught between the traditions that they have grown up in and their changing sense of those structures and institutions. The Aisling books provide a picture of what it looks like for a rural family to talk about abortion together, openly, and to deal with grief, loss and change.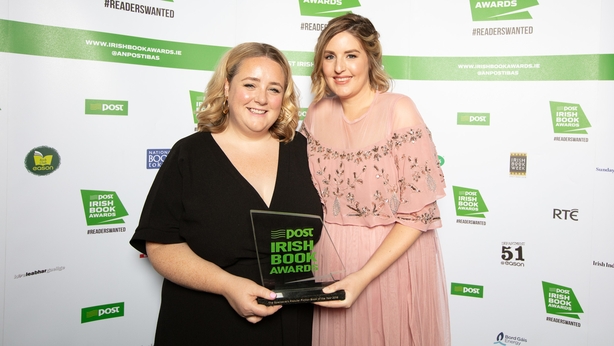 While certain commentators might view such writing as being centrally concerned with chocolate and erotic daydreams, the field of popular literature studies has opened up literary studies beyond the traditional canon, and continues to pay close attention to the resonance and meaning of books like those by McLysaght and Breen. There are, of course, huge differences between the Aisling books, and the magnificent Milkman by Anna Burns, or the deeply moving Notes to Self by Emilie Pine, to give two examples. They operate entirely differently, have been commercially successful, and have clearly resonated deeply with thousands of readers.
But this is not a zero sum game. We can continue to develop a broader, more expansive perspective on the meaning and value of books like these both in the contemporary world, and in the way that we write the histories of Irish fiction in years to come.
---
The views expressed here are those of the author and do not represent or reflect the views of RTÉ
---