Opinion: when we pack up our slabs of beer and our sleeping bags, or our artisan gin and the keys for the yurt, are we participating in social change?
There's always one – wearing a pair of mud-spattered wellies and a Pokémon onesie, trying to dodge the grey pinstripe suits on Dawson Street on the Tuesday after Electric Picnic. The funny thing, however, is that many of those smartly suited people clicking their way down the footpath, briefcase and coffee cup in hand, were also bejewelled tent-dwellers just the day before.
The difference? They correctly observed what theorist Alessandro Falassi termed the "rites of devalorisation", the all-important point at which a community decides that "festival time" is over, and that it is time to return to work and normality. 
We need your consent to load this rte-player contentWe use rte-player to manage extra content that can set cookies on your device and collect data about your activity. Please review their details and accept them to load the content.Manage Preferences
From RTÉ Radio One's Arena, Niamh NicGhabhann on why attending music festivals can be a form of revolution
Festivals are strange and fascinating events. They have a central place in most human communities, and many of the surviving monuments from the past have something to do with ritualised, communal celebration – the ceremonial landscape of the Hill of Tara, for example, or the Parthenon on the Acropolis in Greece.
Many of the most successful festivals in Ireland today build on the roots of traditional festive points in the calendar – Cork's Midsummer Festival, for example, or Féile na Bealtaine in An Daingean.
Festivals can provide an important point of continuity for communities – celebrating a sense of solidarity and continuity
Festivals provide a community with an opportunity to perform its central values, to come together, and to show off, both to the outside world and to itself. This is evident in the annual St Patrick's Day parades in Dublin city centre, for example, which has local and global audiences.
It's a parade for the people watching on the streets, but it's also a televised statement to the wider world about who we are, or at least, who we want the world to think we are. 

Festivals and festive events can act in many ways. They can provide an important point of continuity for communities, communal rituals that allow them to express and celebrate a sense of solidarity and continuity (the new Stoneybatter Festival and the longer-running Phizzfest are great recent examples in Dublin).
They can also be used by powerful groups in society to further demonstrate their strength and might (think of marches or processions, for example), or they can be used as a way of transforming or subverting existing power structures, creating space for something else (Pride marches, protests, street parties, occupations). 
As Marc Scully's research on the resistance to including LGBT groups in the St Patrick's Day parades in New York has demonstrated, festivals can be deeply symbolic spaces of inclusion or exclusion, and can allow us to see quickly who a society values, and who they prefer not to see.  
It's clear that festivals have a powerful role in the way that society moves forward, but what does this mean for the festivals that many of us will attend this summer? When we pack up our slabs of beer and our sleeping bags, or our artisan gin and the keys for the yurt, are we participating in social change? Or is it really about anything more than a good line-up, a pulled pork bap, and the queue for the portaloo? 
Festivals allow us to play at revolution or social upheaval for a brief period of time, safe in the knowledge that it will end 
It's possible to argue that attending a festival in itself is something of a transgressive act – it involves taking time away from the pressures of work, and very often, from the patterns of behaviour that we usually engage in as part of our everyday lives. This is part of the "time out of time" that characterises festival as a cultural form, also often characterised as "carnivalesque", a period of time when the usual social norms don't apply, and the order of everyday life seems topsy-turvy.
We've all experienced that sense of "time out of time" as children, when, during specific festivals (Christmas or Halloween, for example), we are allowed to stay up late, eat things that are usually restricted, and wear clothes that mark that period of time out as special or different.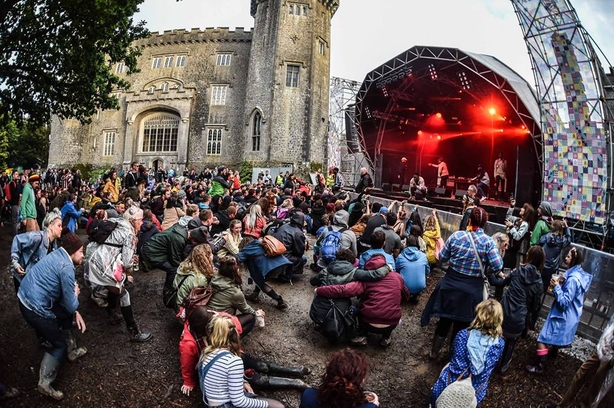 The same logic applies during when we enter the "festival time" of the fields of Electric Picnic, or Body and Soul – the liminal space of the festival, somewhat divorced from the patterns of everyday expectation, allows us to inhabit identities, often expressed through festival-specific make-up, clothes, dance-moves, and, sometimes, ill-advised acts of cultural appropriation. 
Certain traditions of scholarship around festival, particularly those influenced by the Russian author Mikhail Bakhtin and the French Situationist Guy Debord, however, see this brief period of carnivalesque behaviour as being nothing more than a "safety valve" for society. 
Essentially, they argue that such festivals – from the medieval Feast of Fools to the fairy-lit fields of Stradbally – allow us to play at revolution or social upheaval for a brief period of time, safe in the knowledge that it will end, and normal order will be restored, briefcases back in hand and the King safely back on his throne. 
So, are festivals anything more than bread and circuses for the crowds, a way of ensuring that revolutionary pressures are kept in check and don't spill out of the carefully bounded "festival time"? 
I think that we shouldn't underplay the transformative potential of festivals in society. 
Their impact can be difficult to quantify due to their temporary, and often quite messy, nature. However, it's interesting to think about the social change brought about by large-scale events like Féile in Tipperary (the subject of a fantastic, and hilarious, radio documentary by Will Leahy).
While this began as an attempt to fundraise for the GAA stadium grounds, the combination of music and of young people gathering together meant that it became something of a societal tipping point.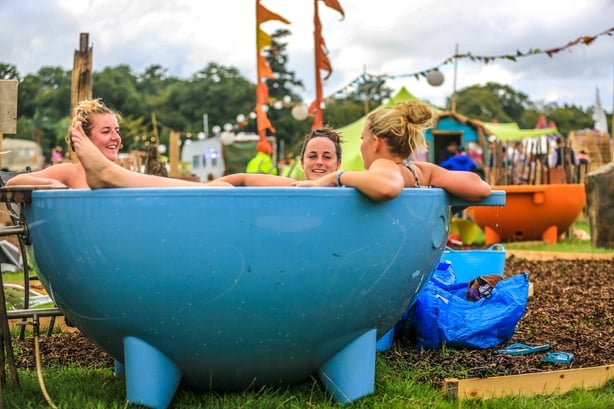 It was a music festival, but it was also an opportunity for people to openly demonstrate the way that their society had changed – even to the point of defying the advice of the local Bishop who had denounced the event. Was such social change happening across the country anyway? Perhaps. But Féile provided an intensified space where it could be seen clearly, and where it could be expressed as a group. 
Some festivals have become associated with societal tipping-points and take on a legendary status in our culture
It's the experience of being together that creates this recognition of social transformation, a sense that it is not something that is happening in isolation, but that is shared by many other people.
This happens in different ways – think, for example, of the appearance by Tara Flynn and Roisín Ingle at the "It's Time: Repeal the 8th" event at the Mindfield area of Electric Picnic in 2017, or the appearance of Jeremy Corbyn at Glastonbury in the same year, walking on stage to the chants of newly energised Labour voters. 
Similarly, it's worth thinking about Beyoncé's incredible show at Coachella this year – as an artist, she clearly recognised that the 21st century "festival space" is far greater than the ticketed festival grounds, and created a global sense of connection through live-streaming her potent, expertly choreographed and politically-charged performance.
The festivals that have become associated with societal tipping-points, times and places where social change have actually been seen, felt and enacted, take on a legendary status in our culture. The most obvious example are Woodstock and Glastonbury, festivals that created an intensified space for social change to become overwhelmingly visible.
Meaningful festivals transport a community to somewhere new – and don't leave people behind
Perhaps this is why festival fashion continually returns to these time periods, with flower crowns and cut-off denim shorts attempting to recreate, or at least reference, these periods of transformation.
Unfortunately, "hippy" festival fashion is usually anything but, and contributes more to landfill and inequality than to the values of living close to the earth and embracing nature.
In fact, these festival fashions reflect one of the paradoxes of contemporary field festival culture in Ireland –  consumer events that still hold out the potential as agents of social change, neither one thing nor the other. 
Some of the most exciting festivals play with this space of possibility – they use the cultural space of "festival time" as a way to push new boundaries, to look at striking a balance between continuity and change.
But meaningful festivals transport a community to somewhere new – and don't leave people behind.
---
The views expressed here are those of the author and do not represent or reflect the views of RTÉ
---