Opinion: Rare Disease Day highlights current and future developments which may imrpove the lives of those suffering from these diseases
February 28th is Rare Disease Day. It's estimated that at any one time up to 30 million people across the European Union may be suffering from one of the more than 6,000 rare diseases or disorders, which have been identified to date. Some of these diseases may affect only a small number of people with others affecting thousands. They can affect young and old alike, with 50% of rare diseases affecting children.
What is a rare disease?
We define a disease or disorder as rare when it affects less than one person per 2000 of population. You may be familiar with some of these diseases like Huntington's disease (HD) or Muscular dystrophy (MD), but there are many less heard of such as Epiderymolysis bullosa (EB) and Multiple system atrophy (MSA). Fortunately, developments in treatment methods have led to the availability of medications that may help people cope with the symptoms of these diseases. However, due to the underlying complexities and, in some situations, genetic mutations, none of these diseases listed have a cure.
From RTÉ Archives, a RTÉ News report from 1986 by Colm Connolly on the Foundation for Prevention of Childhood Handicaps (FPCH) which offers comfort and hope for parents of children with rare diseases

What are the challenges for those who suffer from a rare disease?
The the first challenge many may face is being correctly diagnosed. Due to a lack of scientific knowledge and information, diagnosis can be delayed - and in some cases, patients can even be misdiagnosed.
As the disease progresses, daily tasks may become more and more difficult to complete without assistance. Eurodis- Rare Disease Europe carried out a survey of 3,071 patients, carers and family members from the rare diseases community spread across 42 European countries.
The findings were startling: eight in 10 patients and carers having difficulties completing daily tasks. Seven in 10 of those surveyed had reduced or completely stopped professional activity due to their own or their family member's rare disease. And perhaps not surprising, considering the impact on their daily lives, three times more people living with a rare disease or caring for a sufferer report being unhappy or depressed.
From RTÉ Radio 1's This Week, Elaine Keogh, speaks to families about the drug Vimizim which treats an ultra-rare condition amid concerns that the HSE may decide not to reimburse it
Those who are diagnosed with a rare disease and their families also face long-term challenges. Due to the variation in how sufferers will respond to treatments of their symptoms, and the fact that the same disease may progress at a different rate from person to person, uncertainty surrounds the future of all those involved. This is then compounded by inequalities and difficulties in accessing treatment and care depending on which jurisdiction in Europe you reside. These factors can create huge financial burdens for rare disease families, both in the present and into the future.
What is happening to combat rare diseases?
Over the past decade, changes have been occurring at policy level across the European Union. In 2007, The European Commission's Health and Consumer Directorate-General launched a public consultation regarding European action in the field of rare diseases. In November 2008, the European Commission adopted the Rare Diseases: Europe's Challenges report, as well as putting forward a proposal for a EU council recommendation. In June 2009, the Council of The European Union adopted the council recommendation on action in the field of rare diseases.
The EU committee of Experts on Rare Diseases (EUCERD, 2010-13) and the European Commission Expert Group on Rare Diseases (CEG-RD, 2013-16) were established to support EU policy on rare diseases. The work of both these groups was aided by two EU Joint Actions for rare diseases, the EUCERD Joint Action and RD-Action.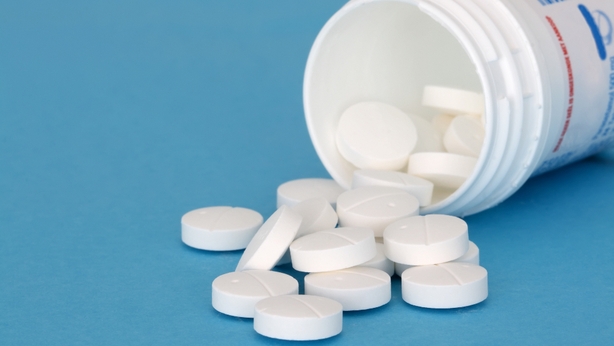 At a national level, Ireland has also been making policy changes. In 2014, then Minister for Health, Dr. James Reilly published the National Rare Disease Plan for Ireland. This put forward the vision and principles of how Ireland would integrate treating and caring for sufferers of rare diseases into the health system.
Despite the positive gains which have been made across Europe, Brexit will undoubtedly lead to major issues. Movement of medicines, communication of research and access to cross-border patient databases are vital to the progression of research.
How to create an environment for advanced research
Due to the rarity and diversity of these disorders, it is essential that international collaboration continues. Connecting experts, researchers and clinicians across borders and pooling the resources at their disposal can create the most conducive environment for advanced research. The existence of these collaborative networks across the EU has allowed for the creation of large patient databases and the running of multinational clinical trials. Initiatives such as the European Reference Networks and International Rare Diseases Research Consortium have connected centres of expertise and healthcare, facilitating the advancement of cross-border research.
The growth of world rare disease day has highlighted the difficulties sufferers face in everyday life
To demonstrate the level of importance the European Union places on researching rare diseases, more than €1 billion will have been invested into over 200 collaborative projects from 2007 to 2020. Despite the investment, only a small number of orphan drugs (drugs for rare diseases) have reached patients. To increase this number, it is crucial that the pharmaceutical industry plays a more active role in the development process.
Increasing awareness about rare diseases
Since its inception in 2008, the movement has grown from 12 participating countries to over 90 countries and regions around the world. The growth of world rare disease day has highlighted the difficulties sufferers face in everyday life.
As awareness has continued to rise, policy changes have also been brought forward at both European and national levels. These changes have created an environment where advanced research can take place. As this research increases and awareness grows, it allows for developments which may make the future lives of people suffering from these diseases a little brighter.
---
The views expressed here are those of the author and do not represent or reflect the views of RTÉ
---