Analysis: 10 to 15 Irish people in every 100,000 will inherit this disease
On February 15th 1872, a 22 year old doctor called George Huntington presented his essay titled On Chorea to a group of colleagues at a meeting in Ohio. The word chorea is taken from the Greek word meaning "dance" and is used to describe an involuntary movement disorder, where a sufferer's arms and legs move in an unpredictable fashion comparable to dancing.
At the end of this essay he spoke to the audience about a form of the disease, which he believed was found almost exclusively in an area of Long Island. He raised three key points: (i) the hereditary nature of the disease, (ii) the psychological impact of the disease and (iii) the onset of the disease in later life.
There is no way to tell if the young doctor realised the magnitude of his findings as he simply described it as "a medical curiosity". But due to his clear description and contribution to the field, the disease would over time become known as Huntington's disease.
We need your consent to load this rte-player contentWe use rte-player to manage extra content that can set cookies on your device and collect data about your activity. Please review their details and accept them to load the content.Manage Preferences
From RTÉ Radio One's Morning Ireland, reporter Gill Stedman speaks to Anne, whose husband is in the end stages of Huntington's disease, while Dr Edward Wild, Principal Researcher at Huntington's Disease Centre at University College London, discusses a breakthrough made in efforts to counter the disease 
We now know that Huntington's disease is a progressive brain disorder which affects people emotionally, mentally and physically. Sufferers usually show symptoms in their thirties and forties and, unfortunately, will die as a result of these symptoms. Perhaps what is even worse is the fact that their children have a 50 percent chance of inheriting the disease. 
The difference a moment can make
Despite the horrific nature of the disease, over 100 years would pass until we would see any major advances in our understanding of the disease. As Leonore Wexler stepped off the kerb and onto a busy Los Angeles street on a sunny morning in 1968, she had no way of knowing how important this moment would be in the history of Huntington's disease.
Her body froze in the middle of the road, before beginning to shake uncontrollably. A nearby police officer shouted "how can you be so drunk this early in the day? Shame on you!". But she wasn't drunk and she shouldn't have felt ashamed, because what she was experiencing were the early stage symptoms of Huntington's disease.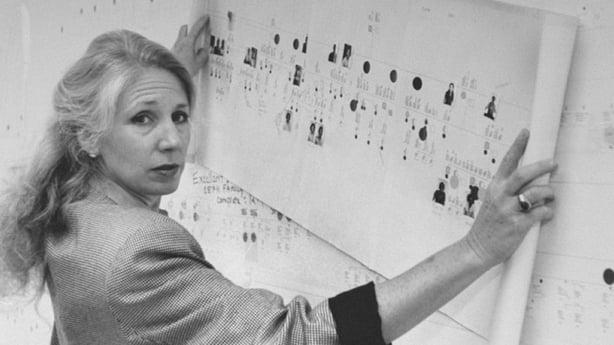 That moment on the street would start a journey beginning with the establishment of a foundation by the woman's husband, Milton. But it was their daughter, Nancy Wexler, who would spend the next 25 years hunting down the cause of this disease. The Hereditary Disease Foundation brought her into contact with geneticists and biologists and, although she herself was a clinical psychologist, this environment would drive her interest in the neuroscience behind Huntington's disease.
In 1972, the HD Centenary Celebration was held in New York. At this meeting, Ramon Avila Giron, a PhD student form Venezuela, presented a video documenting his work with a family of Huntington's disease sufferers. This video would change the focus of the research to a small fishing village on the Caribbean coast of Venezuela.
The secret of Lake Maracaibo
The area around Venezuela's Lake Maracaibo was found to have the largest population of Huntington's disease sufferers in the world. Following a visit to the region, the Venezuelan Collaborative Huntington's Disease Society was established with Ernesto Bonilla and Nancy Wexler as the principal investigators.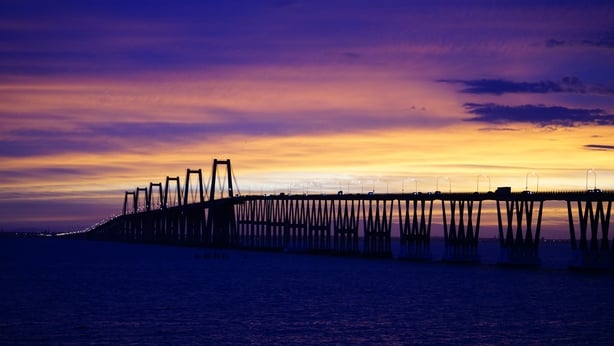 Along with a host of scientists and historians, the group would collect 4,000 blood samples and document 18,000 individuals over the next 20 years. This mammoth effort would first result in the identification of chromosome 4 as the location for the Huntington gene in 1983. Almost a decade later, scientists identified the DNA sequence and mutation causing the disease, resulting in a 1993 publication in the journal "Cell".
Many believed that the new understanding of the genetic nature of Huntington's disease would mean that treatments and even a cure may be within touching distance. But as is often the case, the new knowledge exposed scientists to the complexity of the problem. They discovered that we all have the Huntington gene, but the gene cannot work properly when it carries too much information and this leads to Huntington's disease. There would be no easy cure.
Why should we in Ireland care?
We should care because 10 to 15 people in every 100,000 in Ireland will inherit this disease. Although exact figures can be difficult to calculate, it is believed that approximately 700 people in Ireland suffer from Huntington's disease, with another 3,000 at risk. As more data becomes available from the Caucasian populations of other countries across the world, it is likely we may see similar statistics as we share the same genetic heritage. Currently, this is a disease with no cure and no effective treatment. In addition to the severity of the symptoms, which sufferers will experience, they carry the concern of if and how the disease will impact their children. Due to a phenomenon known as genetic anticipation, the next generation will sometimes show more severe symptoms and at an earlier age when a parent passes on a genetic disorder.
Future treatments
We need your consent to load this YouTube contentWe use YouTube to manage extra content that can set cookies on your device and collect data about your activity. Please review their details and accept them to load the content.Manage Preferences
Eoin Murphy presents his Researchfest-winning presentation at Inspirefest 2018
Even though early hopes had faded, Wexler and her team continued to push their research forward. New technologies are now giving renewed hope. Three technologies in particular - antisense oligonucleotide (ASO), RNA interference and CRISPR - have caused excitement in the field of Huntington's disease research, as they offer the possibility to specifically target the diseased gene.
I am fortunate enough to be part of a team in carrying out work investigating one aspect of this disease. I hope that I can contribute to the growing body of work in this area, and perhaps with the advancement in technology, over the next few years, we may see the development of potential treatments.
---
The views expressed here are those of the author and do not represent or reflect the views of RTÉ
---