Opinion: the roots of today's political clashes between the two countries have their roots in an ideological conflict from 40 years ago
For the first time, Iran and Israel are both openly talking about the war. This occurred at two recent different international conferences that were meant to facilitate peace and security. At the Warsaw Summit on the Middle East Peace, Israel Prime Minister Benjamin Netanyahu said he seeks to build a coalition for "war with Iran". At the Munich Security Conference, Iranian Minister of Foreign Affairs, Javad Zarif, talked about the great risk of "war with Israel". Why did this conflict between the two states start in the first place? And how likely is a war now?
The roots of the conflict
Today's political clashes between Iran and Israel have their roots in an ideological conflict. Iran has never established diplomatic relations with Israel since its birth in 1948. Nevertheless, Pahlavi Monarchy in Iran (1941-1979), with a policy of westernisation and alliance with the United States, had to keep relations with American allies in the region which meant Israel. Thus, they set up economic and scientific exchanges and cooperation and this even expanded to military areas.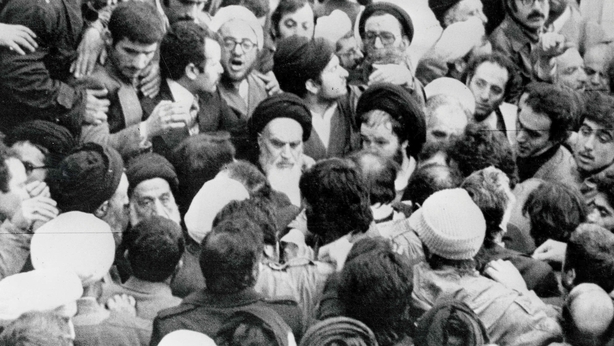 While the biggest cause of conflict currently between Iran and the west and Israel is nuclear technologies, Israel signed an agreement in 1977 worth $1 billion dollars to make and sell ballistic missiles capable of carrying a nuclear weapon to Iran. The rise of the Islamic Republic in 1979 ended this relationship, with Ayatollah Khomeini openly declaring Israel to be an illegitimate state. The Islamic regime forced all the Israeli enterprises and companies, such as El Al airline, to leave Iran. Mullahs closed the door on diplomatic relations and took domestic and international stances against Israel. This clash has been steadily, but with ups and downs across decades.
A spring for Israel
Since 2005, the conflict trajectory has gone in a different direction. Due to the radical anti-Israel stance of President Mahmoud Ahmadinejad (2005-2013), Israeli leaders Ariel Sharon and Ehud Olmert took advantage of the threats and made a chance to build an anti-Iran coalition in the world. The curtailment of human rights and widespread opposition movements in Iran, especially after 2009, provided more legitimate reasons for many other countries to join this coalition.
From RTÉ Radio 1's World Report, Saeed Kamali Dehghan reports on the controversy over Iranian President Mahmoud Ahmadinejad's re-election in 2009
The fruits of this was the five resolutions issued by the UN's Security Council against Iran, which had the global community's support. These political actions were coupled with harsh economic sanctions that brought Iran's economy to its knees. This caused the worst international position ever for Iran, whilst providing the best ever for Israel.
The Iran Deal
A government turnover in 2013 changed everything. The moderate former diplomat Mulla, President Hassan Rouhani began to negotiate with the west to re-establish peace. This policy came with the birth of historical agreement on Iran's nuclear program, called JCPOA.
This meant the demise of the previous coalitions, which was not satisfactory for Israel. From the first day of JCPOA, Prime Minister Netanyahu overtly expressed concerns about it. He questioned the integrity of the Deal, and also called the act of trusting Iran "a historical mistake".. In compensation, Israel sought relations with Iran's competitors in the region, including Saudi Arabia, who was also unhappy about JCPOA. Until Barack Obama's support for the Deal, the anti-Iran coalition did not find a chance to grow influential.
From RTÉ Radio 1's Morning Ireland in July 2015, Professor Ali Ansari, Chair of Middle Eastern Studies at St. Andrew's University, outlines the challenges facing Iran after new nuclear deal
A global fracture
Iran's honeymoon with the West came to an end when Donald Trump emerged as US president in 2016. He quit JCPOA due to Israel's pressures and joined the Israel-Saudi club. This shift re-arranged international relations and made it more complicated. Whilst the EU and its allies in the Middle East have remained loyal to Iran's JCPOA, Netanyahu, Bin Salman from Saudi Arabia and Trump from the US have been seeking to break down JCPOA and topple Iran's regime. These goals have driven diplomatic and undiplomatic actions of this club.
Recently, the war in Syria became the scene of a proxy confrontation between Iran and Israel, in parallel with propaganda and economic wars between them. During and after the war against ISIS in Syria, Israel and Iran have repeatedly attacked each other's military bases and compounds. The war has also been stretched inside Iran, as Saudi Bin Salman intended. Afterwards, Iran has been facing terrorist attacks across different cities. Iranian leaders and military commanders blame Israel and Saudi for this.
From RTÉ Radio 1's Morning Ireland, Paola Rivetti from DCU discusses the sanctions being reimposed on Iran as a result of the US withdrawal from a 2015 nuclear deal
In terms of economic war, the US has been elevating severe economic sanction on Iran. In parallel, Saudi Arabia is promoting the propaganda campaign by investing in a number of opposition Iranian TV channels. These economic, military, and propaganda efforts have been radicalising Iran's stance too, as they openly and frequently threaten Israel with destroying Tel Aviv in case of any attack.
Both countries have also resorted to diplomatic measures. At the Sochi Summit, regional allies Turkey, Iran, and Russia discussed their interests, influence and policies in the region and Syria. Simultaneously, in Warsaw, the US invited European leaders to facilitate the two aforementioned goals of the anti-Iran club. The Sochi Summit succeeded in promoting further agreements on Syria's future, whilst Warsaw failed with the EU rejecting to withdraw from JCPOA.
Read: how INSTEX could change the sanctions game for Iran
Meantime, the conflict is growing worse on different grounds. However, this is not a conflict in the void, other factors like JCPOA and other actors like the EU are involved. While the leaders of both countries wish to destroy each other in the diplomatic, economic, and proxy wars; on the ground, a direct military confrontation seems to be far more complicated to happen. Because, first Europe is against it, and second JCPOA is still alive.
---
The views expressed here are those of the author and do not represent or reflect the views of RTÉ
---