Analysis: how the man who invented the Wizard of Oz also had an important role to play in inventing Christmas shop window displays
Among the millions of people who attended the Chicago World Fair in 1893 was Lyman Frank Baum. The fair was one of the most dazzling events in history and was a significant influence on the author of The Wizard of Oz. It inspired him almost simultaneously to begin two new ventures: to write children's books and to publish a trade journal on window displays.
After several failed business ventures, the entrepreneurial Baum had an urgent need to make money. Coming to the opinion that "I can write, I can work with product", his display manual, The Show Window: A Journal of Practical Window Trimming for the Merchant and the Professional, was born. On October 3rd 1897, in a letter to his sister, Baum apologised for not having written sooner:
I have been more worried than usual about business matters this summer, and have scarcely spend [sic] time to sleep and eat from my business. Writing of all kinds I have been forced to neglect and the result, after all my labours, has profited me but little. I have wanted to quit traveling and find some employment that would enable me to stay at home, and I conceived the idea of a magazine devoted to window-trimming, which I know is greatly needed and would prosper if I could get it going.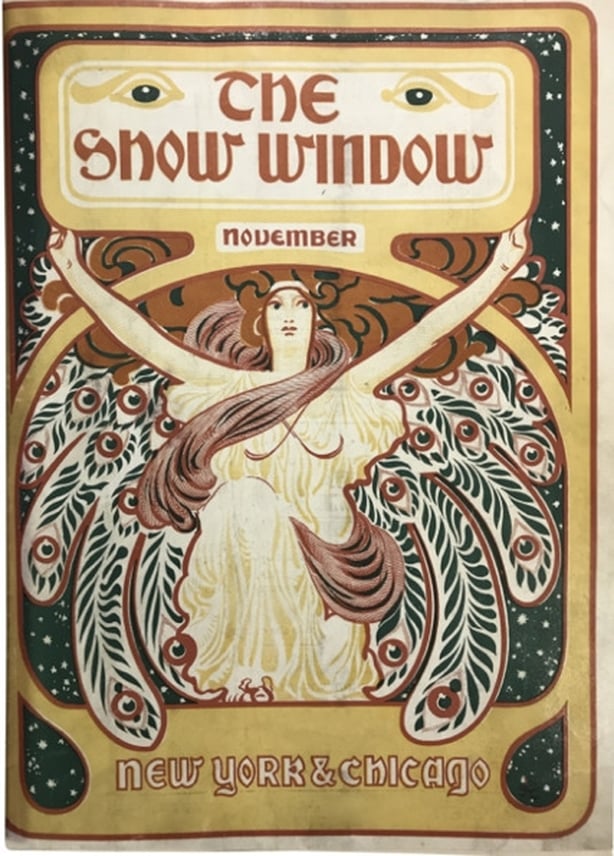 The first issue was published on November 1, 1897 and circulation had grown to tens of thousands within a few months. An early subscriber to the journal was Harry Selfridge on behalf of the department store, Marshall Field's.
In the first issue, Baum advised on hiring a window gazer. He quoted a conversation with a store owner who posted the following advertisement: "wanted, at once, an experienced window gazer. Steady employment to the right person" offering a salary of three dollars a day. Baum encouraged the hire of a professional actor to carry out the role of impersonating a gentleman of wealth walking down the street and stopping abruptly to view a window display that had virtually stopped them in their tracks.
"It is said, that people are not as readily deceived by window display, but we all know better than this" Baum stated. He offered advice to create displays including familiarisation with colour and the use of lighting to draw attention to window displays.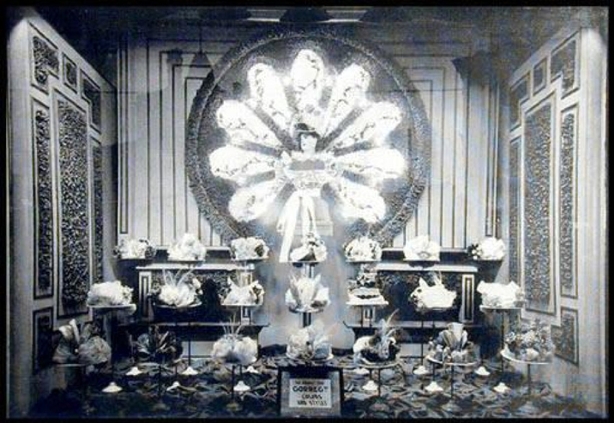 Baum wrote much of the content of the journal himself, sometimes describing fantastical props, particularly those with movement with instructions on how to create them, advocating his preference of creating a spectacle. "People will always stop to examine anything that moves and will enjoy studying out the mechanics or wondering how the effect has been obtained."
In 1900, alongside The Wonderful Wizard of Oz, Baum used content from his contributions to The Show Window to publish a more detailed handbook for window trimmers The Art of Decorating Dry Goods Windows and Interiors. It offered a comprehensive guide to window display, with inventive, if impractical ideas, such as Easter flowers on a conveyor belt and revolving Christmas trees and, more practically, a Santa's grotto. Thanks to the generous reception of his children's books, Baum was relieved to resign from the editorship of the The Show Window in October 1900. The journal had served its purpose by providing him with an income.
We need your consent to load this rte-player contentWe use rte-player to manage extra content that can set cookies on your device and collect data about your activity. Please review their details and accept them to load the content.Manage Preferences
From RTÉ Archives, a RTÉ News' report from 1986 on Talbot Travel's window display featuring two models lying on sun beds dressed with sand, palm trees and fluorescent lights
Although he was firstly an entrepreneur with shrewd judgment of how to make money, it was Baum who undoubtedly brought window display techniques to a professional standard in America with his publications. He also founded the National Association of Window Trimmers of America in 1898 and provided them with a platform to professionalise their role.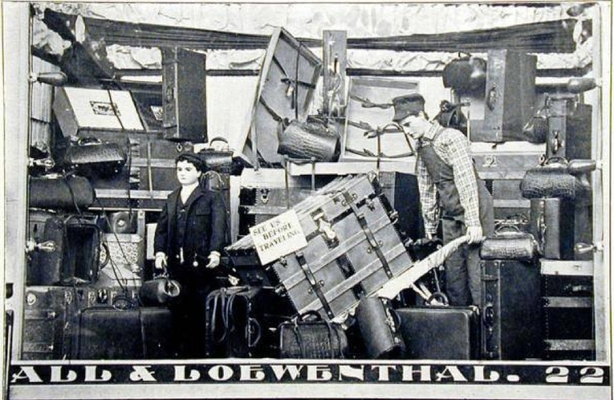 It was also a worldwide phenomenon. The judging of the Merchants Record and Show Window annual window display contest of 1913 was delayed due to a large number of photographs received. Three thousand photographs had to be examined, with the 312 entrants including decorators from America, England, Ireland, Scotland, Germany, Belgium, France, Sweden, Austria, Japan, Australia and New Zealand. "Young Warren, with Warren's Tea Store, Sligo, Ireland" received an "Honorable Mention." It was due to Baum that the shop window became the "show window" and the spectacle you view every year at Christmas.
---
The views expressed here are those of the author and do not represent or reflect the views of RTÉ
---