Opinion: rather than standing out from the crowd, Normcore fashion is about blending in 
It's hard to tell who is who on campuses worldwide. Be they a director, techie, lecturer or student, the uniform of choice is usually a baseball cap, hoodie, jeans and trainers with the occasional check shirt thrown in - and that's just the women. If this is you, you may not realise that you are part of a tribe and that tribe has a name. In autumn 2013, a group of New York creatives called K-Hole used the term Normcore at the 89plus event to describe the unisex fashion trend. An anti-fashion tendency that had millennials wearing clothes that made them look like "a middle-aged, middle-American tourist".  
Their report, "Youth Mode: A Report on Freedom", describes the ubiquitous and entirely utilitarian fashion movement that embraces conventional, mostly monochromatic items of clothing such as bomber jackets, unbranded denim, hoodies, sweatpants and trainers. Think of the late Steve Jobs, who decided to wear a daily uniform of a black polo, dad jeans and trainers to give himself one less decision to make a day.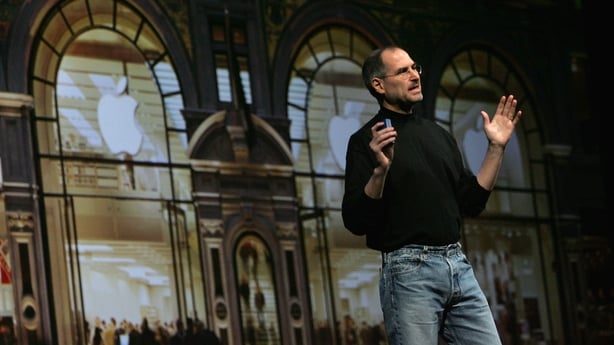 Originally born in jest, the term Normcore is a blend of "normal" and "hardcore". Rather than standing out from the crowd, Normcore welcomes sameness and finds a liberation in being nothing special. K-Hole took the cliché of the millennial obsession with being special and basically turned it on its head. Millennials are all so special so no one's special.
But being an art collective, K-Hole were actually parodying the fashion industry's reliance on expensive trend forecasting reports. Their aim was to shed light on how trend decisions that affect us all were being made and how our experiences are actually being constructed by trend forecasting and where, and if, there is potential for freedom. Naturally, their spoof trend forecasting report went viral on social media
While the term been coined as early as 2009, K-Hole's artificial report was taken seriously by the media and it use was ramped up. Retailers also embraced the phrase, with Gap jumping on the bandwagon and tweeting "we've been carrying your #normcore staples since 1969."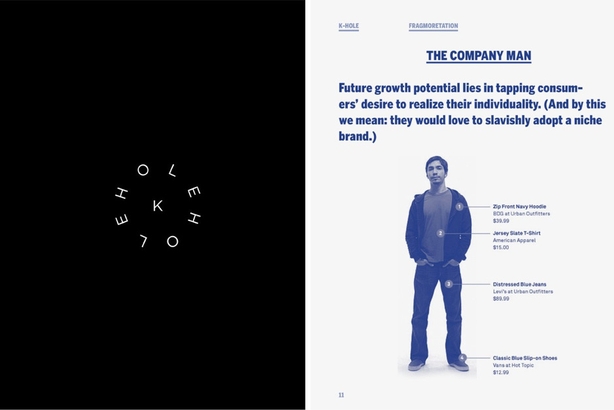 Normcore clothing was seen on the fashion catwalks and Karl Lagerfeld turned the ready to wear Chanel catwalk into a supermarket in 2014. Mainstream brands such as Cos, Uniqlo and Zara churned out plain t-shirts, pea coats and sweaters. Even Crocs were featured in Christopher Kane's spring/summer 2017 catwalk show and appeared on the pages of Vogue magazine. Balenciaga's platform crocs sold out in seconds after appearing in their October 2017 runway show. In June of this year, Italian Vogue rather belatedly featured an article on "Normcore: the new trend" showcasing Normcore as a blend of renaissance art and a bomber jacket.
In some ways, Normcore can be seen as dressing like when we were children: mundane, uncomplicated and unpretentious. The muted tones allow for a banal but comfortable, urban camouflage. Is it a reaction to what is turning into a chaotic, dystopian world, offering comfort both physically and emotionally?
I found myself reverting to Normcore over the summer as most of my clothes were packed away due to a house renovation. It is wildly liberating to pull the first t-shirt out of the suitcase and team it with a ten year old pair of baggy shorts or sweatpants. now that autumn has kicked in. Is Normcore a type of fashion Hygge, offering a feeling of wellness and contentment as we don't have to struggle with daily "what to wear" stress ?
Of course, there will be a reaction and a flip to the whatever is perceived as the opposite of Normcore, but this hasn't happened yet
Of course, with the cyclical nature of fashion, there will be a reaction and a flip to the whatever is perceived as the opposite of Normcore, but this hasn't happened yet. We are now also embracing "Ugly" fashion - yes, Deidre Barlow glasses and shoulder pads have re-emerged. Thanks to those catwalk Crocs, Ugly may be superseding Normcore as the trend is seen by some as a  broad reaction to the #MeToo movement. Having experienced the 1980s the first time around, I intend to ignore Ugly fashion and revert to the avant garde of Normcore. As The Big Lebowski showed, there's a lot to be said for schlepping around in an old cardi on your days off.  
But perhaps the last laugh is on K-Hole themselves. The collective's prank trend forecasting report, which was designed to deconstruct and parody the idioms used by expensive trend forecasting agencies such as the Worth Global Style Network (WGSN), saw them name and spread the Normcore trend. Their satirical gesture, a form of conceptual art, saw the collective become the very thing, a trend forecasting agency, that they parodied. 
---
The views expressed here are those of the author and do not represent or reflect the views of RTÉ
---