Opinion: we can help enable women entrepreneurs by identifying and taking simple steps to meet their needs, particularly around peer support
How do you find out what someone needs? You ask them. Simple. It's a message we drive home to early stage companies and entrepreneurs: understand your market, go and find out what causes people to struggle and then come up with a way to ease that struggle.
So why not apply that methodology to supporting female entrepreneurs? Female entrepreneurs, in particular, are under-represented in business incubators and accelerators. In fact, figures from the EU suggest that women are half as likely as men to own new businesses.
Many strides have been made in Ireland, including setting up specific accelerators for women-led startups, but how can we ease the struggle? The same way that we find out why they are perhaps struggling. We ask them. I asked them. The responses were numerous, detailed in some cases, and very, very common.
How can we ease their struggle in entrepreneurship?
It all began in my role as Pre-Accelerator Programme Lead with NDRC, an early-stage investor in technology companies in Dublin. I started working with a group of 10 female entrepreneurs for six months on the NDRC Female Founders accelerator.
I gave them the standard entrepreneurial advice: find a problem that people have, come up with a way to help people overcome that problem, make it easy to use and something they will buy.
But as I worked with these women, all smart and ambitious and talented, it struck me: shouldn't we, as their supporters, be asking what problems we can solve for them? How can we ease their struggle in entrepreneurship? So I took my own advice and asked them what they needed, and it turned out to be lots of peer support.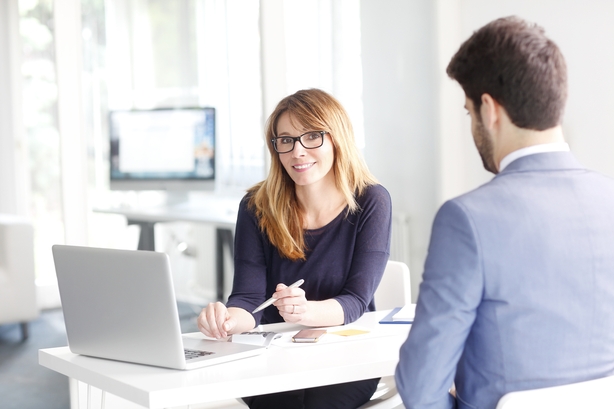 Together, we discussed scale of ambition, confidence levels, leadership challenges and appetite for risk. One of the female founders developed an app for the group where they could discuss issues and get instant feedback, set goals and pool their talents (we counted almost 100 distinct and shareable skills among this group of 10) and they thrived on it.
"The cohesion and learning between our group is indescribable. I learnt as much from the other women as I did from the programme. As their experiences were grassroots - my learning was in real-time."
Inspired by this initial band of 10, I wanted to understand more and undertook research for a Master's degree at the University of Ulster that explored the extent, value and impact of peer support in female business venturing across Enterprise Ireland-sponsored programmes between 2013 and 2017. The findings that came back were compelling, clearly demonstrating the impact and value of peer support for female entrepreneurs.
An overwhelming majority of respondents (86 percent) deemed peer support to be either very or extremely important to their venture. Respondents cited female entrepreneur programmes (62 percent), friends and family (61 percent) and business networks (58 percent) as strong sources of that support. They stressed the importance of mentors.
Those who are serious about supporting female entrepreneurship must themselves think entrepreneurially
Why the need? Our survey respondents agreed that peers are effective for sharing knowledge (83 percent), helping with challenges and concerns (81 percent) and facilitating exposure to new ideas and perspectives (79 percent). Peers help to reduce loneliness (78 percent) and they offer motivation to reach for higher expectations (80 percent). The effect is strong, and it lasts. We found that 85 percent of respondents stayed in touch with their peers following the completion of a shared female entrepreneurship programme.
While peer support might sound like an obvious enabler, surprisingly little research has been done on it in the context of female entrepreneurship. This study is, to my knowledge, the first to look at it on a national level.
And it is surprisingly easy to implement peer support. In terms of capital investment, it involves little more than setting up a group, either in person or increasingly on a networking app, such as WhatsApp or Slack or similar. These platforms are effectively free, they allow a flexible response and they provide an archive that lasts. More focused groups can build or use a specific app to share skills and feedback, as we did in NDRC with Tandem.
Now my focus is to spread the word about how something as seemingly simple, both in concept and implementation, as peer support can make a fundamental and positive difference to female entrepreneurs.
"Personally, I have found peer support among female entrepreneurs to be hugely valuable. It can be the difference between giving up or carrying on with greater resilience and optimism".
Those who are serious about supporting female entrepreneurship must themselves think entrepreneurially. They must meet the needs of the 'customers', the female entrepreneurs, and enable peer support.
---
The views expressed here are those of the author and do not represent or reflect the views of RTÉ
---