Opinion: talent management may be almost near in business circles, but it's a concept which is not as forward-thinking as it seems
By Tony Dundon, University Of Manchester and Paul Ryan, TCD
What is talent?
The idea of talent is contentious because it is mostly subjective. Take for instance, a lower division football player. He was probably the most talented player in his school, yet others might see him as lacking the necessary talent to reach the top of his profession, say the English Premiership or Spanish La Liga. It's clear then there are degrees of talent: the same may hold for a ballerina, teacher or university professor.
Talent Management (TM) took hold in the early 2000s and now has a burgeoning academic base. It is defined as the "efforts to attract, select, develop and retain key talented employees … with the greatest potential to impact on value generation in an organisation". If you're a recent entrant to the job market or a college graduate, you may have heard talk of organisations engaging or sustaining "talent". To entice you in, you may even be flagged as that scarce talent resource.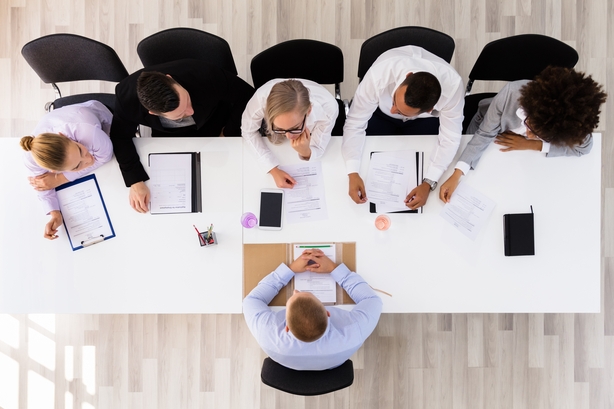 But what does that really mean? Is it possible that TM is just another in a long line of managerial fads that purport to bring about organisational success without any strong evidence?
When talent is not "talent"
If you are familiar with the movie Sully then you probably intuitively realise why TM is missing the runway. Tom Hanks plays Captain Chesley Sullenberger in the true story of a pilot who made an emergency landing of US Airlines Flight 1549 in the New York Hudson River in January 2009. All 155 passengers and crew survived.
Despite the evidence of this highly skilled manoeuvre, borne from years of training and skilfully calculated decision-making under intense pressure, some would have you believe that pilots are not necessarily talent in an airline. Leading scholars John Boudreau and Ravin Jesuthasan co-authored a best-selling book Transformative HR which suggested that pilots are in a different job segment where their added-value has become flat, threshold even.
According to the talent gurus, pilots contribute less to corporate value compared to cabin crew who sell and influence passenger experiences in the air and at check-in. Boudreau and Jeuthasan do not deny the pilot has an important operational job and that the consequences can be severe should they perform poorly. And while there is no intention to denigrate the abilities of pilots (or indeed cabin crew) as individuals, this is a consequence of its logic and the effects can be long-lasting. The idea of segregated talent is a counter-intuitive perspective of TM around the subjectivity as to who decides what is talent, and what is of value in an organisation.
Talent management may favour younger and often male employees without children, disadvantaging older workers and those with care responsibilities
Safe to say that the staff and passengers on US Airlines Flight 1549 probably have an alternative view of "pivotal" people (e.g. Ches Sully) capable of addressing a potentially fatal "pivotal" incident (e.g. failed aeroplane engines mid-flight). Indeed, as research studies of Ryanair and other airlines have attested, many cabin crew encounter precarious employment owing to temporary and insecure work. This is hardly the way to treat people, let alone how to treat those who are supposed to be top talent. Thus TM is seen for what it really is: the marketisation of people for elitist and vested-interest value creation through arbitrary managerial decisions. 
The flaws
Perhaps the biggest flaw is that TM logic works against its stated objective. Employees in the less or non-talented groups become excluded and end up feeling alienated, and may choose not to perform at their peak effort. The continuous desire for ever higher results tends to create cultures of work intensification and precariousness, as reported in other research on zero hours work.
TM systems may favour younger and often male employees without children, while disadvantaging older workers and those with care responsibilities. Moreover, TM scholarship hardly ever considers other important matters such as voice and representation, stress, dignity or mental health or safety considerations. It can result in replicating sameness by recruiting like-for-like.  
People display talent in many ways and most of these have very little to do with the exclusive pursuit of corporate profit. To define talent as somehow simply linked to competitive advantage and everything else is non-talent is misleading. For example, there is plenty of talent, creativity and innovation to be found where profit is not the guiding purpose, such as in public service, charities, NGOs or even in the plant canteen, if unlikely to most. TM often amounts to pockets of homespun wisdom witnessed in meaningless slogans posted on company walls (e.g. "lead by example" or "we value human capital"), but which have little direction or purpose. These are hollow clichés as they rarely if ever consider issues of substantive meaning or wider practices perpetuating work inequalities. 
In finding meaning, Plato teases out how scepticism and virtue help understand practice. Under this standard the language of TM is exposed as lacking the basis of a critique required for the equitable application of practices amongst a wider rather than narrow constituency (eg practices apply to senior managers or shareholders rather than society). This presents the notion of TM as the development of a haven of elitists which can corrupt practices going forward. It justifies differential wages for those organisation members anointed as top talent or in the so-called pivotal positions, evidence by gross pay disparities with huge executive packages.
To this end, TM is premised on a discourse of warfare, initially viewed as that between rival firms, but it soon becomes subsumed as warfare among employees, all jostling for higher rewards. But the criteria used to segment people as talent is subjectively determined and never negotiated with legitimate workforce representatives. 
TM can have an insidious coercive effect. It is typically the subjective views of senior managers (usually agreed without employee consultation) as to what constitutes talent. If elite groups at the top of industry or academia define what and who is key talent, then there is a reproduction of discrimination. You get a system of artificially forced rankings where top-performers (so-called "A" star players) are highly rewarded, average-employees (the "B" league players) coerced to improve and others ranked as poor-performers (the C" grade players) are actively managed out of a firm. It's not hard to see the creation of emotional stress and the inequitable distribution of rewards skewed to self-reinforcing elites.
But things are not all pessimistic. It is in the hands of organisational leaders and those teaching and researching the subject to direct attention to reducing elitism and rewarding the capabilities of employees across all levels and segments. This would be best achieved with maximum transparency and social dialogue with employees and their representatives. 
Professor Tony Dundon is Professor of HRM and Employment Relations at the Work & Equalities Institute (WEI), Alliance Manchester Business School, University Of Manchester. Dr Paul Ryan is Associate Professor of International Entrepreneurship and Strategy at Trinity Business School, TCD.
---
The views expressed here are those of the author and do not represent or reflect the views of RTÉ
---