Analysis: soldiers, war criminals and members of terrorist groups share many key features that are also present in the workplace
War and conflict bring out the worst in humanity. In 2016, there were over 11,000 terrorist incidents worldwide, killing over 25,000 and injuring over 30,000 people. For six weeks during late 1937 and early 1938, the Japanese Imperial Army raped 20,000-80,000 women of all ages and murdered 300,000 civilians and soldiers in Nanjing, China. The Holocaust involved tens of thousands of Germans and their allies and collaborators working over a period of several years to accomplish the murder of six million Jews, along with large numbers of Gypsies, homosexuals and members of other groups condemned to death by the Nazis.
Why are many people willing to engage in such brutal and criminal behaviour? Surprisingly, some of the answers may come from research on bullying, abusive supervision, sexual harassment, white-collar crime and other forms of misbehaviour in organisations and workplaces. Soldiers in war and even members of terrorist groups share many key features that are also present in the workplace. Many of these features help in explaining how people who often start off as decent individuals end up being involved in atrocities and heinous crimes.
We think of the perpetrators of atrocities as monsters and villains, but the sad truth is that most of the people involved in these horrors are regular men and women engaged in what, for them, is a day to day routine. One of the unique strengths of Claude Lanzmann's monumental film Shoah (1985) is that it spends a significant amount of time discussing the day to day details of the jobs and tasks people performed as part of creating and implementing the mechanism of terror and death. He talked with train drivers, barbers and numerous others about their ordinary routines and illustrated in the process how easily people can get so focused on doing their jobs that they lose sight of the larger goal these jobs served.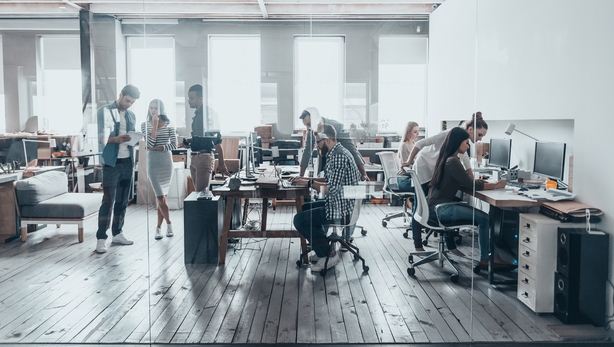 There are three features of work organisations that help to contribute to misbehaviours ranging from incivility to white-collar crime: (1) the organisation has a well-defined mission, and people are committed to that mission in varying degrees, (2) people have well-defined roles (e.g., supervisor, shop steward) and authority structured that tell them what they are supposed to do and to be responsible for and (3) work is often done in groups or in settings where you can observe others doing their jobs and be observed doing yours.
All three of these features are also present in military organisations and even in organised crime "families" and terrorist groups. First, the mission is often critically important, often literally a matter of life or death. This commitment to a mission allows people to rationalise behaviours that they would normally abhor (killing, rape, etc.) because it is part of a process that it tied up in a mission that is truly important and perhaps even noble. This "ends justify the means" reasoning allows people to engage in a surprising range of truly awful behaviour while still believing that they are accomplishing something worthwhile.
Secondly, individual soldiers and even individual members of a terrorist organisation have distinct roles that specify what they are supposed to do. The almost universal response of individuals who are bought to justice for war crimes and atrocities is "I was just doing my job" or "I was just following orders".
It has become clear that the same forces that lead to sexual harassment at work, abusive supervision and white-collar crime are likely to be at play in other settings
The demands of your role can easily overwhelm individual conscience, especially when someone in authority asks or orders you to do something that you would normally find unacceptable and even repulsive. Numerous studies, starting with the famous experiments of Stanley Milgram, show that people are quite willing to follow authority figures, even if "authority" is simply a title given to someone who has no real power over you. We have been socially conditioned to obey the authority of parents, teachers, bosses and the like so having someone in authority tell you what to do creates a powerful stimulus to action.
Finally, members of military organisations and paramilitary organisations often work in groups. The military, in particular, works very hard to build identification with and loyalty to one's unit. It is widely understood that soldiers do not fight for king and country as much as they do to protect and defend their comrades.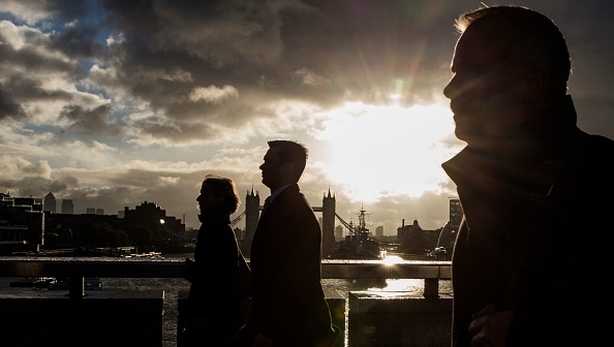 The presence of other people leads to a wide range of behavioural effects. These range from simple social learning (learning by observing what others do) to diffusion of responsibility (it is common in a crowd for nobody to take action in the presence of an emergency, such as an injured individual, because each crowd member feels that this is the responsibility of another person) to groupthink (group with a particular agenda makes irrational or problematic decisions because its members value harmony and coherence over accurate analysis and critical evaluation). The group can be a powerful determinant of behaviour, particularly when individual members care about and value membership in the group. If the group is engaging in bad behaviour, it becomes very difficult for individual members to resist going along.
Research on misbehaviour in organisations has grown exponentially in the last 20 years and it has become increasingly clear that the same forces that lead to sexual harassment at work, abusive supervision, workplace theft and white-collar crime are likely to be at play in other settings. If you want to understand why good people sometimes do very bad things, the workplace is a good place to start.
---
The views expressed here are those of the author and do not represent or reflect the views of RTÉ
---