Opinion: assessing the career of John McCain must take account of both his remarkable bravery and regrettable political mistakes
The death of John McCain has led to a remarkable memorialisation in America. There has been non-stop discussion of two-times presidential candidate on news channels, replete with appreciations, stories of his exploits, barbs and friendships and reflections on his significance in American politics.
Details of his funeral were carefully planned by McCain and his family, including lying-in-state in the Arizona capital before a final return to Washington. After lying-in-state at the Capitol rotunda, there will be a funeral service at the National Cathedral, where two former rivals, Presidents Barack Obama and George W. Bush, will give eulogies. Not since the death of Ronald Reagan has such care been exerted to frame a legacy.
Two things have been continually emphasised about McCain in commentary from the press and from his colleagues in the world of politics: first, that he was a maverick, and second, that he reached across the aisles. His capacity to find occasions to collaborate with colleagues in the Democrats does seem especially remarkable in the post George W. Bush era, when the logic of American politics is about playing entirely to the base and pursuing a strategy of nullifying the opposition, a tactic especially prominent on the Republican side (see their treatment of Obama during his presidency). The attention that this trait has received speaks to an American lament over the impossibility of compromise, with its accompanying rise in incivility. McCain was acerbic, but he had a capacity to recognise the humanity of people who differed from him.
We need your consent to load this rte-player contentWe use rte-player to manage extra content that can set cookies on your device and collect data about your activity. Please review their details and accept them to load the content.Manage Preferences
From RTÉ Radio One's Drivetime, Philip Boucher-Hayes assesses the political career of John McCain
McCain's reputation as a maverick represents a more complicated question. He traded off it politically in an appeal to the electorate as a person of sincere if unpredictable views, an unscripted politician who rode the "Straight Talk Express" on the campaign trail.
On the one hand, it earned him praise for political bravery and gained him laudable independence while also boosting his national profile, enhanced by frequent appearances on leading Sunday political talk shows Meet the Press and Face the Nation. On the other hand, it ensured that he would be alternately lionised and demonised. When the rest of his party was caving in to Donald Trump, he represented a rare voice of opposition and censure, notably on Russia. He famously cast a key vote rescuing the Affordable Care Act from decimation by Trump, with a terse thumbs-down gesture on the Senate floor, but he later supported the indefensible Republican tax bill, Trump's only major legislative victory to date.
The difficulty with the maverick brand is nowhere more apparent than in his choice of Sarah Palin as a running mate in 2008, one he famously regretted. Ostensibly, he saw a reflection of his own style in her, but he signed up a grossly unprepared figure in reality who served to embarrass the ticket. The decision actually represented an act of desperation, a political Hail Mary pass, as he trailed Obama badly in the polls. Palin's only impact was to make the advent of Trump conceivable, while McCain's straight talk gave way to Trump's id-like string of abuse.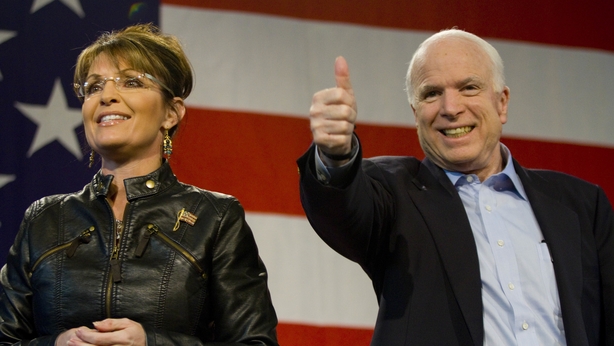 Maverick he might have been, but I prefer to think of McCain as a dissident figure in the Republican party, relishing the role of outsider and troublemaker, an awkward thorn in an otherwise impermeable hide. He was never a very sensible choice as a party leader and the haste and glee with which he resumed his role as contributor to political chat shows demonstrated his real comfort zone.
The third thing that stands out in commentary and memorialisation is his status as hero, earned during the Vietnam war in a hellish five-and-a-half years as a prisoner of war in the "Hanoi Hilton" during which he suffered torture. The refrain speaks to a longing for something heroic in an era of venal and craven politics, a reconnection with concepts of service, duty, tradition and honour.
There is always a risk of getting carried away with such tributes, but what makes McCain interesting and more complex was his continued reference to his own imperfect service, his mistakes and failings. His frankness was unusual and welcome. It reflected a tacit acknowledgement that he had ultimately signed a confession to his North Vietnamese captors and also that his political record was not unstained with both Palin and his implication in the collapse of Lincoln Savings and Loan Association, having lobbied on its behalf. His honesty made him at once broken and invincible. He eschewed the cant of being a winner.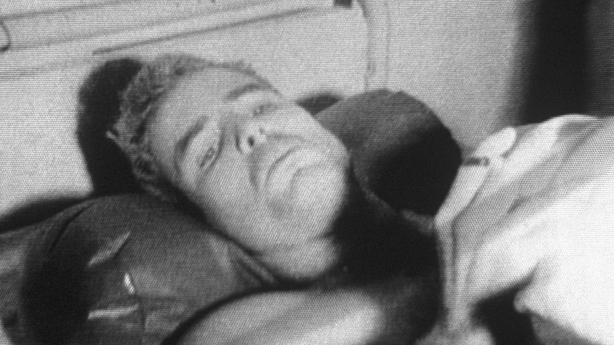 Of all of Trump's outrageous remarks during his 2016 campaign, his dismissal of McCain is one of the most reprehensible: "he's not a war hero. He's a war hero because he was captured. I like people that weren't captured." This from the person who received a military service deferment during the same period for a bone spur in his foot (when asked which foot, Trump instructed reporters to look up the records). In fact, McCain did Trump an unintended favour in the timing of his death by diverting attention away from the conviction of Paul Manafort and the guilty plea of Trump's lawyer Michael Cohen.
What kind of president would McCain have made? Had he prevailed in 2000, he would surely have outperformed Bush (assuming that hanging chads would have gone his way in the federal election), but his bellicose approach would have led to post 9/11 retaliation (he supported the Iraq war). His response to Russian electoral interference was praiseworthy in the Trump era, but it is worth remembering his rash belligerence towards Russia in his 2008 campaign as the conflict between Georgia and the breakaway region of South Ossetia intensified.
Of all of Trump's outrageous remarks during his 2016 campaign, his dismissal of McCain is one of the most reprehensible
He deserves great credit for his legislative efforts on campaign finance reform, but we might recall that his wife's inherited wealth financed his entree into politics. He spoke out resolutely against America's embrace of torturing enemies under Bush, but he was a stalwart defender of massive defence spending. The record, thus, is mixed.
What remains in the end is a human touch, a capacity to make contact and friendships with sometimes unlikely figures, and his mentorship of younger colleagues, particularly women entering the Senate. In a divisive age, McCain's death has brought a reminder to America of a rare capacity in a politician to generate bipartisan affection and the potential - so difficult to imagine in this Trumpian moment - for generosity of spirit.
Daniel Carey is a visiting scholar at the Keough-Naughton Institute for Irish Studies at Notre Dame University
---
The views expressed here are those of the author and do not represent or reflect the views of RTÉ
---