Opinion: children need to see Irish history in the sort of broad national and international context that only formal education can provide
When I was eight, I visited Kilmainham Gaol for the first time. The story that stuck in my mind had nothing to do with the 1916 Rising: it was the story of Anne Devlin, the housekeeper for Robert Emmet, the leader of the 1803 Rebellion, who was arrested, imprisoned and tortured in a failed attempt to get her to reveal Emmet's hiding place.
I left Kilmainham wanting to know more about history, and I've wanted to know more ever since. It's a testament to the crucial role that sites such as Kilmainham play in our society: firing the imagination, bringing history to life, and educating and entertaining visitors of all ages. But they are not there to replace the state's obligation to teach children history. Soon, it seems, they will be expected to do just that.
READ: Gillian O'Brien on dark tourism in Ireland
From September 2018 onwards, it will no longer be compulsory to for students to study history in secondary schools. As a result, many secondary schoolchildren's only access to the past will be through what they can glean from the occasional documentary or historical drama on TV, from playing a computer game with a historical setting or from a visit to a museum.
We need your consent to load this rte-player contentWe use rte-player to manage extra content that can set cookies on your device and collect data about your activity. Please review their details and accept them to load the content.Manage Preferences
From RTÉ Radio One's Marian Finucane Show, Niamh Crowley, Fiach Mac Conghail and Sean Delap discuss the removal of history as a compulsory subject
Removing History as a core subject from the Junior Cycle is a retrograde step. As President Higgins declared in a recent speech, "our history is the inheritance of all our people… a knowledge and understanding of history is intrinsic to our shared citizenship." The democratic world in which we live is under threat. As living memories of the horrors of the Second World War (and even the Cold War) disappear, the teaching of history becomes ever more important.
Without knowledge of history and comprehension of the slow and painful emergence of democracy, both in Ireland and abroad, and of the many and varied threats it has faced, the next generation of Irish citizens will be poorly equipped to defend it. History teaches us how to critically evaluate sources, to treat hearsay with scepticism and to demand rigour from those with power and influence. Understanding the past ensures that we do not accept the present with passivity.
Perhaps the government is expecting a boom to the heritage industry as parents rush out to educate their children themselves. If so, they're sadly mistaken
Removing history as a core subject sends an all-too-clear message to children and their parents: the subject is a luxury. Some parents are likely to agree and may encourage their children to choose subjects that require the sort of specialist equipment provided in schools on the basis that history is something they can learn from a book, or a trip to a museum.
But the state should not be offloading the responsibility of teaching Irish history onto bookshops, museums and heritage sites. History (and not just Irish history) should be an integral part of every students' education, at the very least until they have completed their Junior Cycle, if not beyond.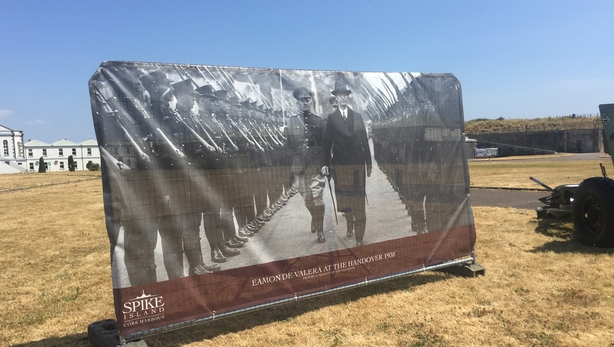 It has been claimed that all students who want to take history will be able to do so. This isn't true. Some schools will allow for open choice, but others will put subjects in blocks, allowing students to choose only one subject from each block. If History is in a group with a high-demand subject such as Business or Science, then numbers are likely to fall. In England, where History is no longer a core subject, only 44 percent of students took GCSE History (the equivalent of the Junior Cycle) in 2016. 
Perhaps the government is expecting a boom to the heritage industry as parents rush out to educate their children themselves. If so, they're sadly mistaken. Taking children to museums costs time and money. Only some parents will be able to do so, and, encouraged by the government's own indifference, many will not see the need. Many museums are dependent on school visits for vital income and are likely to suffer, not benefit, from the removal of history from the syllabus. 
READ: Gillian O'Brien on Ireland's Ancient East, when east is not always east
Lurking behind this policy is the complacent assumption that students can get all the history they need from heritage sites and museums. Museums are wonderful spaces for education, offering students a tangible sense of the past, but they can only supplement the teaching of history, not replace it.
This summer, as part of a research project I'm doing, I've been taking children and teenagers to museums and heritage sites around the country. At Glasnevin Cemetery, they were fascinated by stories about the spread of disease. At Newgrange, they speculated about the meaning of ancient carvings. On Spike Island, they imagined being a prisoner and at Portumna, they were struck by the horrors of entering the workhouse.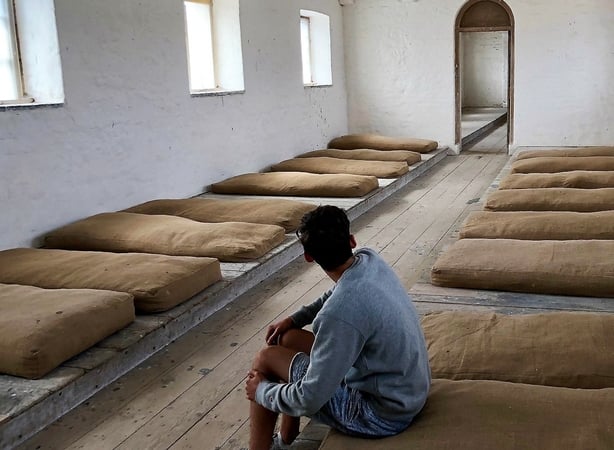 The stories they discovered at these sites captured their imaginations and left them wanting to know more, but in isolation these experiences can only mean so much. Children need to be given the bigger picture, to see Irish history in the sort of broad national and international context that only formal education can provide. The story of Anne Devlin captured my imagination in a similar way, but to properly understand the 1803 Rebellion, I had to understand not just the relationship between Britain and Ireland in that period, but the American and French Revolutions, a challenge far beyond the remit of Kilmainham.
These museum visits have had a wonderfully positive impact on all the children who came with me and in each case they're keen to discover more sites. It's a testament to the varied, informative and entertaining experiences offered by Irish museums and heritage sites, but it is no substitute for history being taught to every student up to end of the Junior Cycle.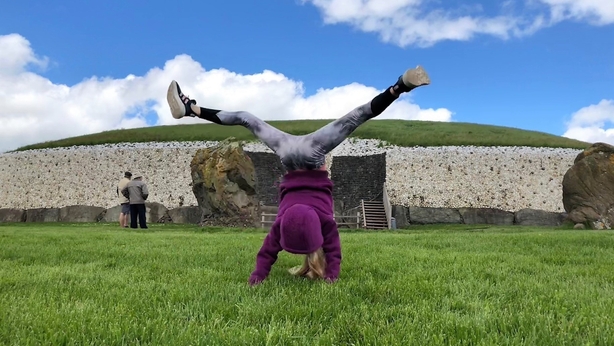 Learning history is no longer simply a question of memorising a series of names and dates. It's about understanding what happened in the past as a way of making sense of the present and potentially making a difference to the future. And the teaching of history has never been more exciting. The digitisation of primary sources enables every student to make discoveries for themselves. Investigating the past and uncovering our history is an adventure that all students should have the chance to be part of.
That visit to Kilmainham Gaol I made when I was eight sparked my interest in history, but it didn't – and couldn't –provide the tools to allow me critically evaluate the past. Those tools were provided by my teachers in primary and secondary school. As President Higgins noted "knowledge and understanding of history is intrinsic to our shared citizenship. To be without such knowledge is to be permanently burdened with a lack of perspective, empathy and wisdom." 
---
The views expressed here are those of the author and do not represent or reflect the views of RTÉ
---