Opinion: we may dream of getting rid of managers, but it doesn't always work out as planned
Most people like some things about their work and dislike others. It's a good bet that one of your dislikes involves your manager. Bad management is one of the most important causes of employee dissatisfaction, turnover and burnout. Managers are often criticised for overworking their employees, bullying employees, taking credit for others' success and blaming their subordinates for their own mistakes. A web search of the term "bad management" yields articles listing anywhere from five common management mistakes to 10 things bad managers have in common to 39 traits of a bad boss. 
If anything, executives are even worse. Stories which grossly inflate pay for the CEOs of failing companies have become the norm. The rationale is that high level of compensation helps make corporations more competitive and productive. There is little evidence that this is actually true, but this does not prevent companies from giving executives obscenely high rates of pay, all the time working hard to scrape back pay and benefits from lower-level employees. The compensation boards who decide on this are often made up of CEOs from other companies who, to nobody's surprise, share the belief that CEOs are worth millions.
We need your consent to load this rte-player contentWe use rte-player to manage extra content that can set cookies on your device and collect data about your activity. Please review their details and accept them to load the content.Manage Preferences
From RTÉ Radio One Extra's Innovation Show, Aidan McCullen looks at the concept of holacracy and how it can help you
Dissatisfaction with managers and executives has led some companies and organisational consultants to search for ways to flatten businesses, removing as many layers of management as possible. The most popular version of this idea is the "holacracy", which is described as a self-management practice for running purpose-driven, responsive companies. It's claimed that "by empowering people to make meaningful decisions and drive change, the holacracy practice unleashes your organisation's untapped power to pursue its purpose in the world."
The most famous example of a holacracy, online retailer Zappos, suggests that things do not always work out this way. The company's visionary CEO, Tony Hsieh, was taken with the concept of a holacracy and he implemented this philosophy in his company, largely doing away with job titles, formal power differences and departmental structures.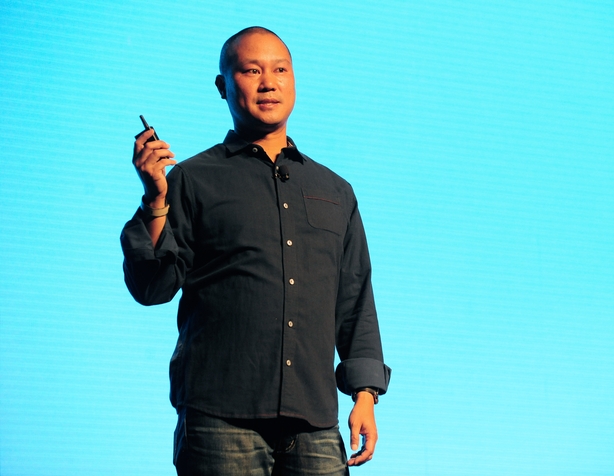 Rather than the traditional bureaucratic and hierarchical structure common in most organisations, most Zappos employees work in project teams, where people's role in the team and the composition of the team may vary across projects. Most important, there are no formally designated managers. Rather, teams are largely self-governing, structuring their work in a flexible way that meets the needs of the project.
While some employees like this structure, the implementation of holacracy at Zappos led to very high levels of turnover, along with many reports of confusion and dissatisfaction. It turns out that putting people into self-managed teams often leaves team members uncertain about how they are supposed to work together, how projects get done, what happens when the project is finished or the relationship of their project to other things that are happening in the company. Human resource managers at Zappos found it difficult to determine appropriate pay levels for employees; in most organisations, factors that determine pay include responsibility and providing supervision to others. 
Bad managers can make your life miserable, but it is far from clear that most managers are in fact bad at their jobs
Holacracies and other schemes for flattening organisations have unanticipated side effects. If these schemes are widely adopted, a lot of career advancement opportunities are likely to disappear. For many people, career advancement equals moving up into management; but if companies get rid of managers, the opportunity to move from the shop floor toward the C-suite will diminish.
As much as we complain about managers, it is important to recognise that they perform important and useful functions in organisations. Bad managers can make your life miserable, but it is far from clear that most managers, or even many managers are in fact bad at their jobs. Abusive managers get lots of headlines, but this is partly due to the fact that the headline "Local Manager Treats Employees Fairly" is unlikely to attract many readers.
We may dream of getting rid of managers, but the companies that have tried to do this have found the going much more difficult than expected. Managers, especially good ones, play a pivotal and useful role. Organisations have been experimenting with ways to empower employees and to reduce unnecessary layers of bureaucracy for over 50 years, but none have yet found a successful way to get along without managers.
---
The views expressed here are those of the author and do not represent or reflect the views of RTÉ
---