Opinion: when you tune into the FA Cup final next weekend, spare a thought for the TV, radio and online commentators describing the game in real time
In 1923, London's Wembley Stadium hosted its first FA Cup final when "an estimated 200,000 people crammed in to watch Bolton Wanderers FC defeat West Ham United FC 2-0". At last's year's FA Cup final between Chelsea and Arsenal, when the Gunners emerged as victors, attendance was much closer to 90,000, less than half the inaugural spectatorship. 
As football fans, we know that nothing beats being at the game. But more often than not, our experience of supporting takes place at a distance, where we follow the game on television, on the radio or through an online feed (a live ticker).
While we expect exceptional player performances from both Manchester United and Chelsea next Saturday, spare a thought for the TV and radio commentators and the ticker feed writers who will also need to be top of their game. For them, recounting the culmination of the Challenge Cup final involves several seasons of practice, weeks of preparation, a range of finely honed skills, discipline and focus, flair, passion and enthusiasm, often teamwork, and sometimes the entirely unexpected.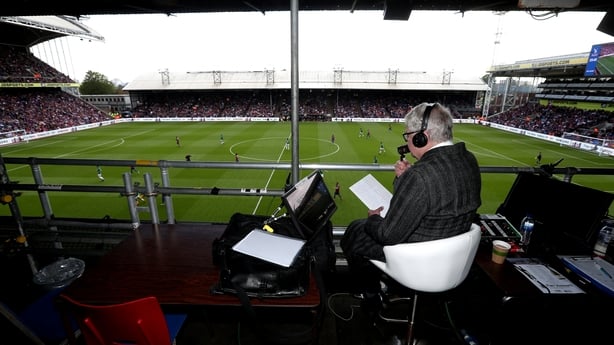 Training for talking and ticking
Whether spoken or written, describing the action of a football game is a form of spontaneous composition. Much like the players, football commentators and ticker writers have put in hundreds and probably thousands of hours of reporting boot camp before they find themselves starring at the FA Cup final. The ability to report at this level, in a manner which appears effortless, almost casual, is the direct result of deliberate practice. 
Through practice, reporters have learned to convey the action that is taking place on the pitch as it happens with accuracy, clarity and concision, three essential qualities of sports storytelling. Like the players, reporters are certain about their audience's expectations. They know that they need to fulfil the key purpose of the reporting i.e. describing the game objectively, fluently, largely error-free, and in real time. 
But they also need to connect with their audience by using the shared language of football, and by framing this in the style of match reporting. They and the fans know that football commentary doesn't look or sound like Oireachtas Report or the Sea Area Forecast. Rather, it is its own genre with recognisable characteristics, conventions and processes which combine to convey "the highs and lows of emotion that sport is capable of producing".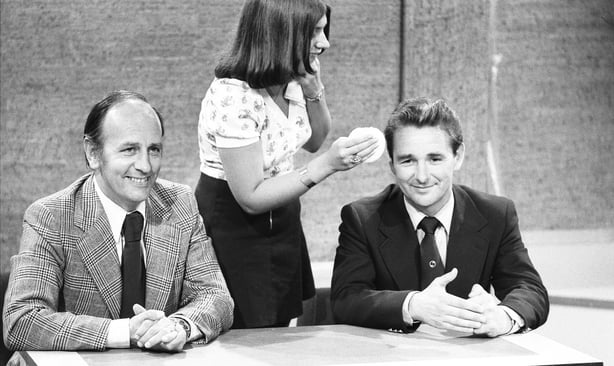 Pre-match preparation
Accomplished commentators and ticker writers involve themselves in much more than reportage and simply telling the action on the pitch. In order to play their part in the FA Cup final they need to engage in their own pre-match preparation. This will involve knowing entry-level information such as players' names and the rules of football. But given the significance of the FA Cup final, the knowledge required will be of an altogether more sophisticated, comprehensive, evidence-based order. It frequently extends to being able to decipher the strategies being employed, interpret the tactics being executed, monitor the game statistics and adapt to the shifts in recounting which are required at different phases of reporting.
Experienced commentators and writers engage in a great deal of research pre-match, some of which they present in the match build-up, some of which they pepper in as facts which they have to hand to illustrate or elaborate on a particular moment on the pitch, and most of which they may have to be "prepared to junk".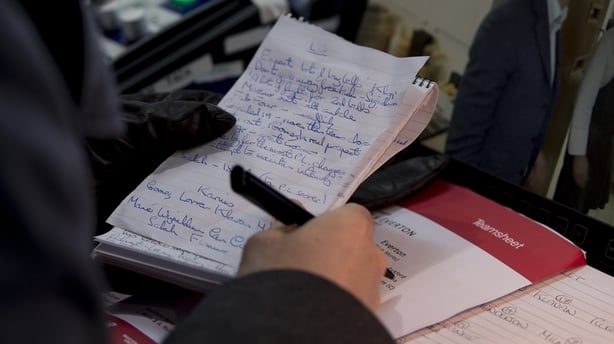 Reporters also contextualise games both historically and in the broader world of football. They will cite previous meetings of the teams, other team successes or failures, the pedigree of the manager, club and competition histories etc. They draw on comments from pundits, fellow commentators and from social media contributions to craft a narrative around a game and to place it in the bigger world of football.
Situating the match in this manner is often interesting, maybe even intriguing, for the audience but its inclusion also serves another purpose; that of subconsciously/otherwise convincing us that the reporter is an expert, with specialist knowledge that can be trusted. The inclusion of this evidence, itself the result of diligent researching, bolsters the reliability of the reporter and adds a rigour to the output which would not be achieved with a shoddy, offhand approach to the task. In essence, the proficiency which we consider commonplace now in sports reporting belies the extent of research required to competently, confidently and credibly convey a game on any given afternoon.
Flare and passion
In addition to reporting the facts of the game to us on FA Cup final day, our favourite commentators push their own limits so that we not only know the action as it happens, but we feel it. Exceptional TV and radio reporters bring the game to life, through their turn of phrase and their commentating choreography. 
We need your consent to load this YouTube contentWe use YouTube to manage extra content that can set cookies on your device and collect data about your activity. Please review their details and accept them to load the content.Manage Preferences
Others exploit everyday vocal variety techniques such as changing the pitch of their voice, adjusting the pace of delivery, using emphasis, pausing and using inflection to capture and articulate the mood and drama of the game. 
We need your consent to load this YouTube contentWe use YouTube to manage extra content that can set cookies on your device and collect data about your activity. Please review their details and accept them to load the content.Manage Preferences
Similarly, the ticker writer uses a range of punctuation and formatting techniques to add colour to the writing. One sees text in bold and in caps and often, a proliferation of question and exclamation marks. There's variety in terms of sentence length, changes of background colour to the text or changes in colour in the text itself to emphasize important moments. Some tickers also integrate pictures of the action and use symbols to highlight substitutions, bookings, red cards, etc. 
As the audience we accept - in fact, we expect - this to happen in match commentating and in writing but none of it is accidental. Everything that reporters do to add colour and passion to their written and spoken voices is designed to better fulfil the purpose of their texts, to engage the audience and to fulfil, or indeed surpass, the genre requirements.
They think it's all over...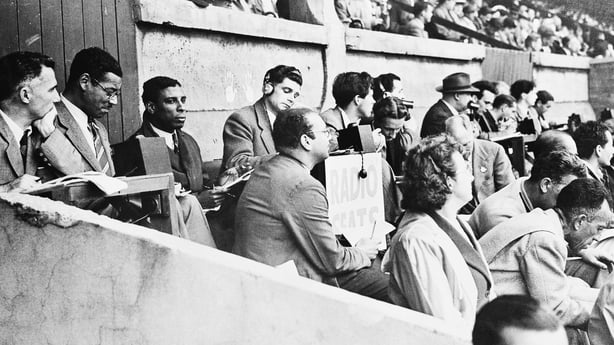 As with life, sport can be unpredictable and seasoned reporters have to respond to the unlikely.  For example, in the Champions League semi-final this year between Liverpool and Roma (first leg, 5-2), the linesman had a flag malfunction in the first five minutes which was reported on the BBC ticker with phrases such as "flag-based shenanigans" and "the linesman legs it down the line with the flag pole in one hand and the flag itself in his other hand".
Occasionally the unexpected happens in the commentary box itself and a slip of the tongue can lead to a hysterical collapse, as in the well-known Agnew and Johnston incident of uncontrollable laughter.  The spontaneity, character, anguish and exhilaration that our much-loved commentators bring to the game routinely provokes immediate reactions from us the audience and can subsequently achieve legendary status of its own.
The richness of football commentary is no doubt steeped in its human quality.  For all that technology can achieve, it cannot of yet animate a game in the way our TV, radio and ticker reporters do. Thanks to them, even if we can't actually be in Wembley, we feel as though we are.
---
The views expressed here are those of the author and do not represent or reflect the views of RTÉ
---