Opinion: research shows that the development of empathy is essential to healthy social and emotional functioning
By Pat Dolan and Cillian Murphy, UNESCO Child and Family Research Centre
This year, we mark 50th anniversary of the horrific assassinations of Dr Martin Luther King and Robert F. Kennedy. In the six months prior to his death, Kennedy had said that he discovered what it meant to empathise and this came directly from his witnessing the poverty of, and prejudice towards, African Americans in the deep south of America. He said he had "walked in their shoes" and it had a very deep effect on him personally, leading him to become a stronger campaigner for civil rights.
Regardless of any view of him or the Kennedy family dynasty, what is key is the fact that by seeing and understanding the experiences of those who were oppressed he "self discovered" empathy. Interestingly, many years later, former US President Barack Obama has also referred to "empathy deficit" as a major problem in the US.
Fifty years on since the deaths of King and Kennedy, it may be timely to bring about a similar epiphany here in Ireland on the importance of empathy - and particularly so through our school systems. For many young people who experience harm in their lives that seriously impairs their mental health and capacity to cope (sometimes on a daily basis), they need specific adults and peers who empathise and care for them.
Thankfully for many young people, going to school is not a threat or a negative experience. But those who are being bullied very often because they are seen as different, don't fit in in some way or merely are just targeted may well experience school as a prison of living hell. Whereas a young person's home and community outside of school was previously a shelter and a source of respite, being singled out by harmful messages with the use of smart phones and social apps can follow you everywhere. This has led young people to desperation, self-harm and, sadly for some, to suicide.
From RTÉ Radio One's Today With Sean O'Rourke show, Pat Dolan and Cillian Murphy discuss their work on empathy
So how can we counteract this? In terms of its social benefits, research evidence affirms that the development of empathy is essential to healthy social and emotional functioning. Across a range of disciplines, research has conclusively shown that the presence of empathy is related to positive academic, social, psychological, and personal developmental outcomes. Where levels of empathy are compromised, studies have found an increased propensity to engage in anti-social behaviour, such as bullying, aggression and offending behaviour. Other evidence suggests that lower social empathy appears to be associated with higher levels of interpersonal and psychological difficulties.
Importantly, a significant body of research shows that social empathy and social connectedness promote greater life satisfaction and self-confidence among adolescents, as well as greater resilience to mental health problems. Research has also highlighted the importance of empathy as a deterrent to engagement in anti-social acts and as an enabler of pro-social behaviours.
Cillian Murphy speaks at the UNESCO Youth Forum 2015 about his work with the UNESCO Child and Family Research Centre
At a more basic level, there are four compelling arguments for empathy education in school systems. Firstly we now know from neuroscience that empathy is not a "fixed given" at birth nor is it "static", but can actually be grown or activated in the brain particularly during adolescence – so you can learn to empathise. Secondly, there is also growing evidence that if you learn empathy in school, you actually do better academically, so empathy learning can help you get better grades.
But the two remaining arguments are perhaps the most compelling ones. By enabling social empathy education, you can reduce rates of hatred and instances of physical attack and mental harm targeted by youth to peers. You are therefore more likely to have a set of active youth who will intervene for and on behalf of those who are being victimised or excluded.
Finally, we raise our children not just for our families but also for the wider benefit of civic society so having young people who demonstrate active empathy to others is in everyone's interest. But we have to take this seriously: just as we send our children to school to learn maths, English or geography, we should treat their learning of empathy in a similar way.
Current research at the UNESCO Child and Family Centre at NUI Galway, with strong support from young people, is focusing on gaining new knowledge on the nature of empathy among Irish youth. Furthermore, through its Youth As Researchers Programme, the Centre has developed a curriculum for schools currently at a pilot stage in eight secondary schools and have advanced a community youth programme version in collaboration with Foróige.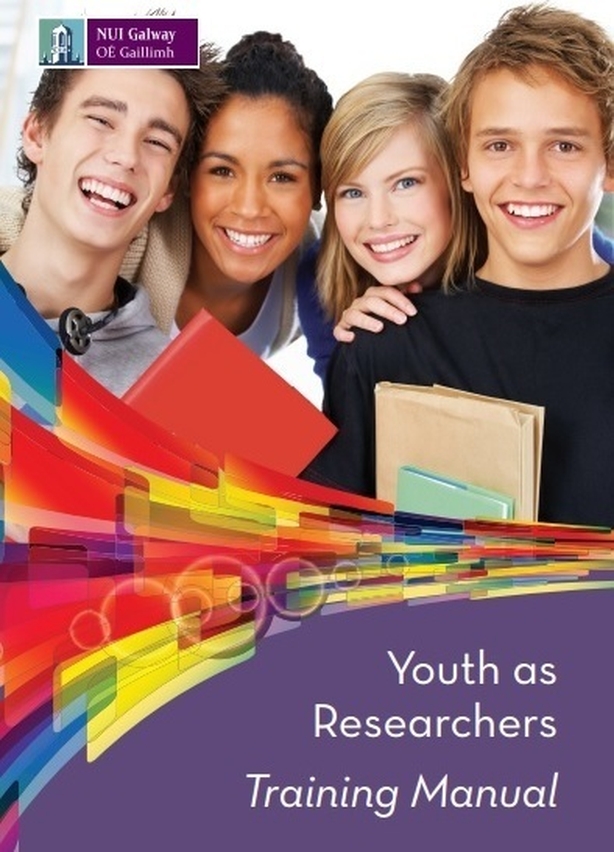 Importantly, the curriculum looks at how the arts (music drama literature) can be utilised by youth themselves as empathy builders. This all bodes well and particularly so with the new area of learning called wellbeing, which is now part of the junior cycle curriculum. While it is good and important to have wellbeing education (caring for ourselves), it needs to be enhanced with additional empathy education (caring for each other).
The world is changing very fast and our education systems have to catch up. We believe social empathy is now a crucial global issue that needs further discussion and attention in our society. Active social empathy is about understanding, valuing and respecting other people, but it is also about taking action to help others and promote positive social change. The active presence of empathy which can be taught in schools as well as modelled in families and supported in local communities is key to preventing bullying, tackling racism, promoting compassion, and improving social connectedness. This is in all our interests now and into the future
Prof Pat Dolan is UNESCO Chair in Children, Youth and Civic Engagement at the UNESCO Child and Family Research Centre at NUI Galway. Cillian Murphy is an actor and patron of the UNESCO Child and Family Research Centre at NUI Galway
---
The views expressed here are those of the author and do not represent or reflect the views of RTÉ
---