Analysis: new research is examining how changes in the type of seeds planted can result in a higher yield of grassland. 
More than half of Ireland is covered in grassland. Economically, this "crop" is important for our beef and dairy cattle farmers. Getting the seed recipe right has positive impacts on yields and could lessen the need for added fertiliser.
The challenge lies in getting the right mix. A recent project involving Maynooth University looked to answer a straightforward question: is planting two grasses and two legumes (eg clover), one fast and one slow to establish, better than just one grass?
The project involved trying out different mixtures in many different places with 31 sites across Europe taking part in the study, which ran for three years. The reams of data collected resulted in a big data project, with complex analysis required to help understand it all.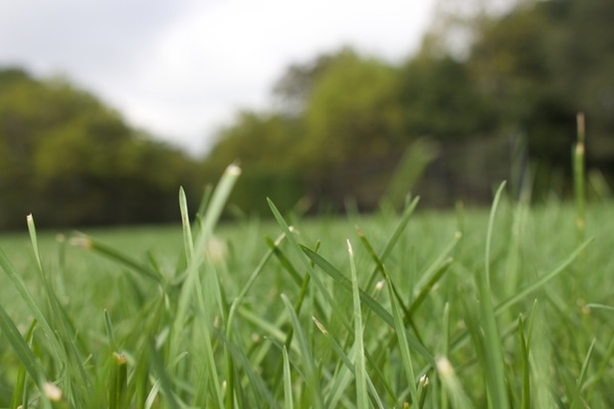 The results showed strong diversity effects, with better yields from mixtures. This "mixing effect" was above and beyond what you might expect from growing any plant on its own. In many fields, farmers plant one variety of grass; but this research shows monoculture may not be the best option. 
We looked to see why the bonus yield occurs by using statistical analysis to tackle the big data pile. Our analysis measured the way two species interact together and used that information to consider how best to maximise outputs. While monocultures were planted, various proportions of the four-species mixtures were also planted, which meant lots of measurements.
What we saw from the study was that mixing gave a strong diversity effect and therefore higher yields. Why four types of plants gives more feed for animals can be partly explained by the extra nitrogen fixed by the legumes. This can replace expensive mineral nitrogen.
We need your consent to load this YouTube contentWe use YouTube to manage extra content that can set cookies on your device and collect data about your activity. Please review their details and accept them to load the content.Manage Preferences
Caroline Brophy speaks about her research into measuring crop yields
Variation in plant strategies helps too. Think of putting two types of species together. If, for example, one is deeper rooted than the other, it is able to go further down for nutrients and water, so you utilise the system better. 
Diverse systems are also better at resisting weeds. This is because one species on its own might be susceptible to certain conditions. For example, a tall weed might invade and take over, but diversity helps protect against that. 
The study also needed to look at how long the positives would last. Legumes wane and the slow growing grass becomes more dominant, but yield benefits remained even into the third year, providing additional motivation for farmers to consider mixture grassland swards.
Can diversity help protect against climate extremes? 
Diversity also can make for a farm that is more resilient to change or unexpected knocks. Our next step at Maynooth is to look at how diversity might protect against climate extremes, which is a growing concern.  Climate change suggests Ireland might have water shortages, more intense rainfall events or colder winters, and farmers need to think about coping strategies. If we end up with a summer without much rain or a winter that is extremely cold, how do farmers cope with that? Can diversity help protect against climate extremes? 
These critical questions have both statistical sides and biological sides. Ask someone would they like to learn a statistical model, and you might get a ho-hum response. But ask them if they would like to learn how to better understand their own data? Well, that changes things.
---
The views expressed here are those of the author and do not represent or reflect the views of RTÉ
---