Opinion: all you ever wanted to know about branding, including what happens when it goes wrong, without having to pay a social media influencer
Branding has become big business, stretching far beyond its primary domain in the consumer products world. Nowadays, we regularly see branding applied to people (the Beckhams, the Kardashians), places (Incredible India, Ireland's Ancient East) and even our road network (the Wild Atlantic Way). Recently, we have also been introduced to the notion of "personal branding", where the principles of  branding, which were designed to position products in the marketplace, are applied to differentiate people in the job market or, indeed, as the basis of creating one's own job. Social media influencer anyone? 
While the term is becoming ubiquitous in today's world, it may be worth clarifying what exactly is branding.  Branding is the process of creating an identity or an image for a product so that it occupies a distinct position in a marketplace. In essence, it encapsulates everything the brand does, everything it says, and everything it stands for.  Branding relies on marketing communications to create associations in consumers' minds to represent what we ought to expect from the brand, be it happiness (Coca Cola), innovation (Apple), safety (Volvo) or entertainment (Disney). 
To achieve this, marketers use marketing communications to project a brand's personality and to convey the brand's values. This helps consumers to bond with the brand and to develop an emotional connection with it, beyond any functional utility, based on a sense of shared values. Consumers enthuse about the brands they love because they see brands as a means of expressing themselves. For example, fans of LUSH Cosmetics and TOMS shoes rave about these brands' environmentally conscious approaches as well as the quality of the products offered by these brands. An engaged consumer base such as these leads to a loyal fan-base.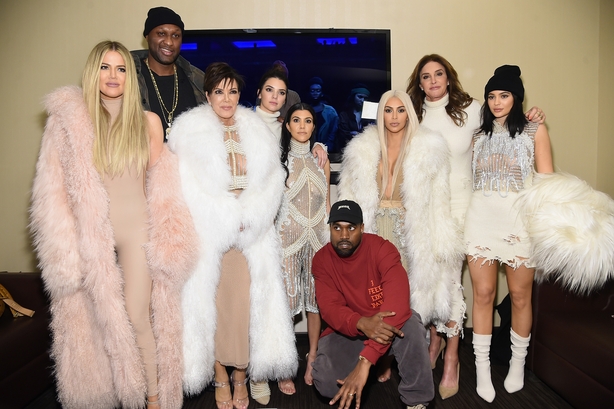 Social media undoubtedly provide huge opportunities for creating and developing brands. With the advent of social media, marketers' attention turned to how they can use their existing loyal fan-base to grow their brands. However, social media marketing proved a much tougher nut to crack than traditional marketing channels. Marketers were accustomed to having full control over their brands in terms of what was communicated about them and how they were to be perceived by an audience. But to succeed in the social media world, a rethink of marketing communications and, painfully, a loosening of brand reins are required.
Initial attempts at marketing through social media platforms saw brand pages littered with rehashed TV ads and shout-outs about special offers. These types of traditional communications unsurprisingly jar with the more personal nature of the social media space. Instead, marketers needed to embrace the "social" aspect of social media, and be prepared to relinquish some brand control in order to foster fan connections. 
We need your consent to load this rte-player contentWe use rte-player to manage extra content that can set cookies on your device and collect data about your activity. Please review their details and accept them to load the content.Manage Preferences
From RTÉ Radio One's The Business, Marissa Carter talks about creating the Cocoa Brown Tanning brand in Ireland, a country with the second highest consumption of fake tan per capita in the world
Brand fans are fans because they love "their" brands; they seek an ownership of "their" brands and are happy to discuss and recommend "their" brands. Social media's strength is in its vastly superior scope to offer collaboration and co-creation between brands and their fans, or what Boston University professors Susan Fournier and Jill Avery call "open source branding". Such collaboration involves permitting brand fans to create their own brand-related content, critique the content of others, and even parody content to deepen their relationships with brands. 
With the dawn of social media, early viral hits such as the Diet Coke and Mentos experiments saw the Coca Cola brand gain global exposure and attention based on user-generated content (UGC). This incident led many marketers to attempt to leverage their fan-bases to create UGC in the hope of emulating virality for their own brands. Alongside this, marketers also saw the promise in manipulating electronic word of mouth (eWOM) to encourage more positive brand reviews and stimulate the sharing of branded content across social networks. Unfortunately, misapplied understanding of these techniques led to the proliferation of "Like & Share" competitions, a concentration on racking up follower numbers and ultimately fan fatigue.
We need your consent to load this YouTube contentWe use YouTube to manage extra content that can set cookies on your device and collect data about your activity. Please review their details and accept them to load the content.Manage Preferences
Over the past few years, we have witnessed some major successes and woeful failures as marketers strive to adopt social media for branding purposes. Branded content is widely shared and wilfully dissected by the social media masses. The eWOM generated in the wake of new social media campaigns can fuel the spread of brand messages, or crush the creative before it gets off the ground.
Consider the furore surrounding Pepsi's tone-deaf and out of touch "Live for Now" advert featuring Kendall Jenner and widely promoted on social media. The ad was extensively criticised and ridiculed online for trying to align the brand with a social movement. Dove, a brand often praised for its on-the-money marketing campaigns depicting real women, was also subject to social media outcry as its body wash advert was labelled "racist". While these long established big brands may be able to absorb some vitriolic criticism on social media, negative eWOM such as this can break smaller, newer brands.
We need your consent to load this YouTube contentWe use YouTube to manage extra content that can set cookies on your device and collect data about your activity. Please review their details and accept them to load the content.Manage Preferences
We have also witnessed many successes with well-placed, real-time branded messages gaining traction and acclaim across social sites.  Examples include the now infamous "dunk in the dark" moment by Oreo referencing the blackout at the 2013 Super Bowl and, closer to home, Guinness' auspiciously-timed Made of More campaign tweets following various sporting successes. It is this clever use of social media which enables consumers to see a little bit more of a brand's personality, opening the door for fostering fan connections. 
In branding, storytelling has long been a virtuous tenet of the practice. It is used to develop the brand's identity, convey its personality and cultivate connections with fans. But on social media, branded content often appears haphazard and ill-advised, likely bowing to the demands for real-time engagement without a clear understanding of what it is that drives fans to engage. 
Perhaps marketers need to take stock and return to the basic principles of branding in order to navigate the challenges of the social media environment? Open source branding necessitates the "social" aspect of social media to be nurtured, enabling collaboration and fostering fan loyalty. A greater focus on "branding" rather than content creation or virality-seeking may unlock the true power of branding within these media.
---
The views expressed here are those of the author and do not represent or reflect the views of RTÉ
---