Despite growing interest in men's fashion in line with an ageing population, the vast majority of menswear is still aimed at younger men
By Ania Sadkowska, Coventry University and Katherine Townsend, Nottingham Trent University
Now we find ourselves nearly drawing pensions and thinking what? What now? Put a cardigan on and grey shoes? Is there an age when you think: 'Oh, I can't possibly be involved in fashion now? I must get some old man kit and plod about in misshapen anoraks.' I know I'm not going to do that.
This was how Eric – aged 60 – an interviewee in a survey of men aged 50 or older responded when he was asked about his fashion choices.
It's been nearly two months since London Fashion Week Men, where menswear designers including Craig Green, Christopher Ræburn and Astrid Andersen presented their catwalk collections embracing current buzz-themes of sustainability, diversity and inclusivity. But despite an impressive array of idiosyncratic aesthetics and characters, including nomad travellers, cowboys, city rebels and taxi drivers, there was a notable absence of older male models.
This is in stark contrast to contemporary womenswear, where references to age and ageing seem omnipresent – from mature models taking over the catwalks and social media, to older female consumers getting in on the fashion conversation. In recent years we have witnessed a real "Greynaissance" of fashion.
To be fair, there was Prada's Fall show in Milan in 2012 which featured Tim Roth, Gary Oldman and Willem Dafoe – all the other side of 50 – and more recently, astronaut Buzz Aldrin who modelled clothes for Nick Graham at the age of 88 at New York Men's Fashion Week in January 2017. Mark Hamill and Robert De Niro also featured in high-profile fall campaigns in 2017: Hamill for Rag & Bone and De Niro wearing Ermenegildo Zegna; not to forget the Grey Fox blogspot.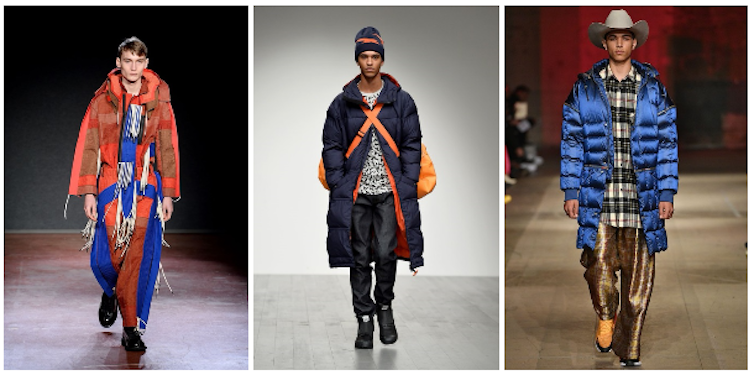 But, despite growing interest in men's fashion in line with an ageing Baby Boomer population, the vast majority of menswear is aimed at younger men. Campaigns such as the ones by the Portuguese brand La Paz, who regularly use 67-year-old model Mr Pereira in their adverts and look books, remain rare.
And – the considerable star power of De Niro, Oldman, Dafoe aside – it's rare to see ordinary men still walking the catwalks at the age of 50. This creates an impression of a disconnect between ordinary older men and fashion.
Men and masculinity have consistently been redefined since the 1990s, via the "metrosexual" man, followed by his "retrosexual", "übersexual" or "spornosexual" counterparts. Yet, nearly all these definitions seem to apply more to younger rather than older men and so, as pointed out by the sociologist Julia Twigg: "It remains the case that older men are largely disengaged from fashion as a cultural field."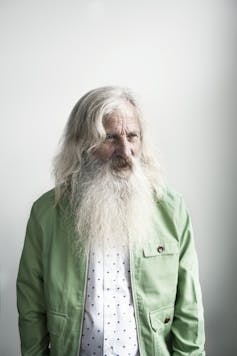 In her 2011 book Fashion and Cultural Studies, American academic Susan B. Kaiser argued that men's fashion remains "a space that is fraught with ambivalence and anxiety" – and that stereotypical men, especially older men, are thought not to actively engage with fashionable clothing. But a recently published study undertaken by academics from Coventry and Nottingham Trent universities suggests that a particular segment of the contemporary population of older men actively challenge this assumption.
The study involved a series of in-depth interviews with men over the age of 50 who professed to a lifelong interest in fashion. The resulting findings suggest that, for some men, fashion remains as important a tool of self-articulation and self–validation as when they were younger.
All grown up
Fashion was at the forefront of the cultural ferments of the 1960s, 1970s and 1980s and, for many men in this study, this was closely linked to the various subcultures they were part of in their youth such as Mods, Rockers, Punks or New Romantics – as evidenced via continued interest in their style and appearance.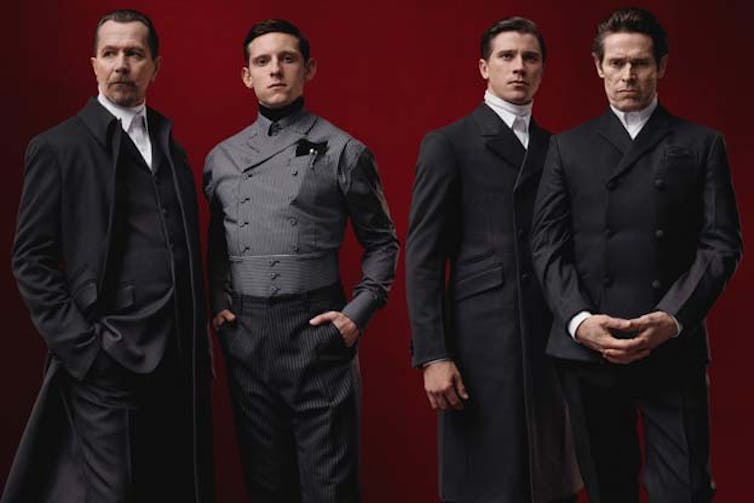 Other study participants explained their passion for clothing by citing influential (and mature) designers such as Yohji Yamamoto (74), Paul Smith (71) or Vivienne Westwood (76) and Jean-Paul Gaultier (65) – renowned for casting unique individuals of all ages on his catwalks. One interviewee, Henry, aged 54, explained his early interest in fashion as a result of imitating the looks created by Westwood in the 70s:
You couldn't buy Vivienne Westwood clothes where I lived [as a teenager]. There was a shop selling punk clothing. It was quite amateurish. So I used to make my own clothing, my own Vivienne Westwood clothing.
Now, coinciding with their transition into retirement, these men are really indulging in fashion and fashionable clothing. Kevin, aged 63, said that while he doesn't "subscribe to the idea of looking ridiculous for the sake of fashion", putting the right clothes together helps him to feel distinctive and good about himself. He added:
I still like shopping for clothes and finding something a little bit different. I say the happiest time in terms of wearing clothes since the 1960s is now. I really like the clothes that I've got and I like the way that I feel when I'm wearing them.
What emerges from these interviews is a particular image of a mature man who, despite his age, remains interested in and responsive to fashion and its changing trends – a man who identifies with what he considers to be a "good look". And while this description might be accurate only to a fraction of the current generation of older men, their voice is certainly worth listening to.
With the decline in the numbers of young men and the projected growth in the number of men aged 55 and above, retailers and brands will need to encourage purchasing by older men. And while the menswear sector still accounts for only a small segment of the overall market for clothes, its rates of sales are growing at more than twice the speed of womenswear.

It also remains a fact that there is a significant disconnect between marketing and older male audiences – but, with nearly 70% of men aged 52-70 agreeing that models in fashion should reflect their age group, perhaps it's timely for the commercial fashion industry to react by making ordinary older men feel more included.
Ania Sadkowska, Lecturer in Fashion, Coventry University and Katherine Townsend, Reader in Fashion and Textile Crafts, Nottingham Trent University
This article was originally published on The Conversation. Read the original article.