Opinion: for young people worldwide, Korea now means Kpop acts like BTS rather than a stand-off over missiles between Donald Trump and Kim Jong-un 
When we turn on the telly this month to begin watching the 2018 Winter Olympics from Pyeonchang in South Korea, many will be wondering what the Olympics could come to mean for political and economic relations between the Koreas and the West. What comes to mind for most people is probably the war of words between US President Donald Trump and North Korea's leader Kim Jong-un about the size of their nuclear weapons.
However, there is a new force afoot that may be more important in the long run, and one we will have to ask our children about to fully understand. I was shocked recently to find that many young people in Ireland seem to know quite a bit about Korea and a surprising number  have an interest in learning the language and traveling  or living there. Why?
As traditional diplomacy between the Koreas (north and south) and the west seems to have stalled a bit, a Korean popular cultural wave is sweeping the globe. Starting in 2012, with Psy's global hit "Gangnam Style", the Korean wave brought Kpop to the west in ways it never had before and reversed the flow of pop culture from west (US) to Asia to now east to west. Today's Kpop has graduated far beyond the galloping elevator rides of "Gangnam Style" to produce a slick, young, and fashionable music and television/drama scene, mostly accessed through social media and subscription platforms by young people across the world.
We need your consent to load this YouTube contentWe use YouTube to manage extra content that can set cookies on your device and collect data about your activity. Please review their details and accept them to load the content.Manage Preferences
A case in point is the South Korean boy band BTS, currently the biggest boy band on the planet and challenging the volume of interest that was once focused on One Direction. BTS have swept music awards in Asia, but also managed to scoop the Top Social Artist Billboard Music Award in 2017 in the US (defeating the likes of Justin Bieber), appear at the American Music Awards and feature in the Dick Clark New Year's Rocking Eve celebration in 2017.
BTS, which originally stood for Bangtan Boys (translated as bulletproof boy scouts) and which now stands for Beyond the Scene, are the first Kpop band to break the US. Helped by the fluent English of band leader, Kim Namjoon (stage name Rap Monster or RM), they have been on the Ellen Show, Jimmy Kimmel Show and many TV morning shows across the US. Their most recent song 'MIC Drop', a collaboration with US DJ Steve Aoki, and massive hit "DNA" has put them firmly in the US Top 30 and UK Top 50.
Kpop also has a tremendous following interestingly in Latin America with kpopway radio station (again via the internet) playing non-stop kpop with Spanish commentary. A growing interest in Europe is also evident, including a recent in-depth documentary on BBC Radio 1. The fans of BTS are known as the 'ARMY' and follow the every move of the group through Twitter (where BTS have 12.1 million followers) or the English language Amino app.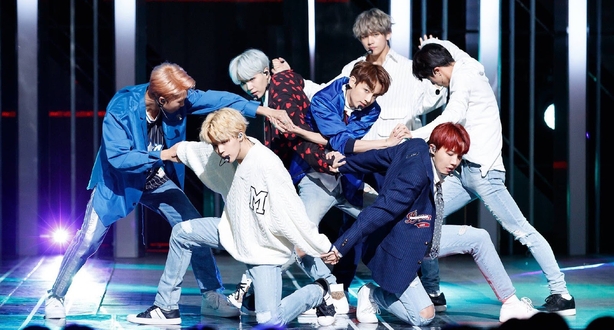 It should be no surprise that young people in Ireland are open and interested in Asian popular culture. Remember this is a generation that has been raised playing Sony PlayStation Games and are Pokémon followers, readers of manga comics and watchers of anime films. In recent years though, Japan has been challenged as the main producer of global culture from Asia as more Korean films, TV programmes, video games and now pop music spread through social media across the world. Young people in Ireland are primed to be receptive to the Korean wave of popular culture, which is now much more easily accessible now via the likes of Netflix or the Asian Rakuten Viki subscription service. They can listen to virtually all of the new Kpop songs instantaneously via Youtube or Spotify. 
It also shouldn't surprise us that young people in Ireland now see and experience the world through social media. Studies in the UK have found that many young people aspire now to be vloggers or social media personalities rather than actors or musicians. Social media and globalisation have provided easier access to what was once a niche sub-cultural fad for those interested in Asia. Now, with the click of button or a swipe of your finger, you can be transported into a predominantly Korean-speaking environment daily.
What is so appealing about Kpop and Kdrama? This is what we are trying to find out in our research at Maynooth University. What interest would Irish teenagers have in a country they have never been to, one they know little about and with a language that they don't understand, when they have never even met a Korean person? Perhaps the answer lies in the soft power and globalisation of popular culture, which presents a slick, energetic, nice-looking and almost race-less appearance, based largely on American hip hop, r'n'b and street culture.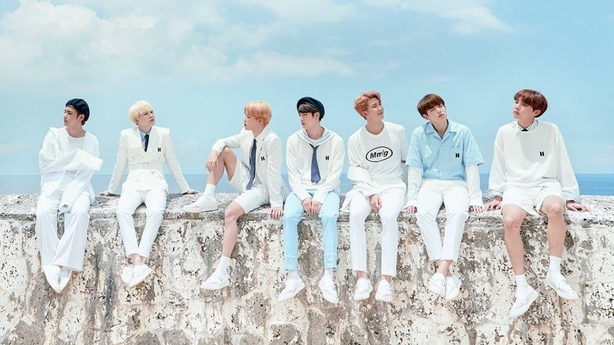 The fashion, the shoes, the beat and electronic dance music undertones are close enough to western pop music. The acts are Korean, but not too Korean, and Irish teens can relate. The lyrics connect to Irish teen lives including exam pressure, mental health issues, body issues and bullying issues.
And why not? Like Ireland is a nation facing a strained, but on-going relationship with its former colonizer to the east (Japan, in their case). It has a troublesome, but thawing north/south divide. It had economic visitations from the IMF and is now experiencing a rapid economic recovery. Its culture, like Irish culture, punches above its weight in the global imagination (such as Riverdance or U2 in their heyday).
All of this means that while the big boys are playing 'my missile is bigger than yours' games of military and weaponized chicken, South and North Korea have agreed to enter a joint women's hockey team into the Olympics and to possibly march together in the opening ceremonies under one flag. One thing you can bet on is that the opening ceremonies will include elements of the Kpop scene and fans of BTS can only hope to see some of them during the global television coverage of the Olympics across the world.
As the world turns to watch Korea during the next few weeks, just keep in mind, that it is more likely to be the soft power of Kpop, rather than the threat of nuclear war, which stands to change minds and hearts and reshape the relations between Korea and the world. Who wants to start a war that could only devastate the home country of your pop star idols?
---
The views expressed here are those of the author and do not represent or reflect the views of RTÉ
---