Report: all you ever wanted to know about the unique seabed habitats known as maёrl beaches 
"The Coral Strand too is silvery, glimmery, moon-pale, and it crunches underfoot pleasantly; pick up a handful of its beach and you see it is composed of tiny twiglike bits of something like unglazed pottery, white, cream-coloured, pale green or faintly violet-flushed. This is not strictly coral, but fragments broken off a coraline alga." by Tim Robinson from Connemara - The Last Pool of Darkness
Maёrl debris beaches are some of the most unique, rarest and least understood environments in the world. Known incorrectly as "Coral Strand", these rare biogenic gravel beaches are made of branched free-living coralline algal gravels known as maërl.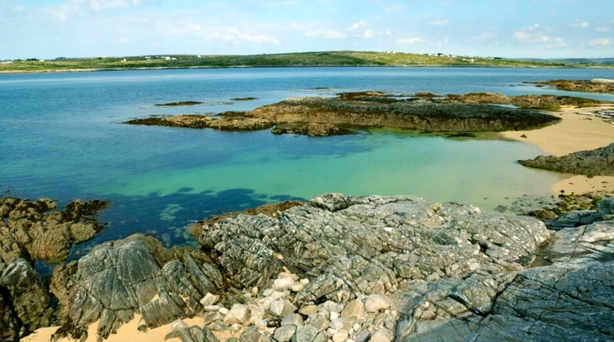 French naturalist Madame Lemoine first coined the Breton term maërl in 1910. Maërl has been studied in the west of Ireland for more than a century, when Arthur Disbrowe Cotton took part in the Clare Island survey. Unlike coral, maërl or "rhodolith" is a plant rather than an animal and is restricted to the depth of light penetratio when alive. Sub-tidally, living maërl forms a range of complex 3-D biogenic microhabitats for a range of invertebrates including brittle stars, bivalves, sea cucumbers and an important nursery areas for juvenile species of fish.
These unique seabed habitats are found in many regions including Scotland, Cornwall, France, Spain, Malta, Norway, the Arctic, Mexico and notably off the Brazilian coast (a 22,000 square km area the size of El Salvador) and are protected under the EU Habitats Directive as Special Areas of Conservation (SACs). This rare and diverse seabed habitat is of great conservation significance and one of the oldest marine plants in Europe.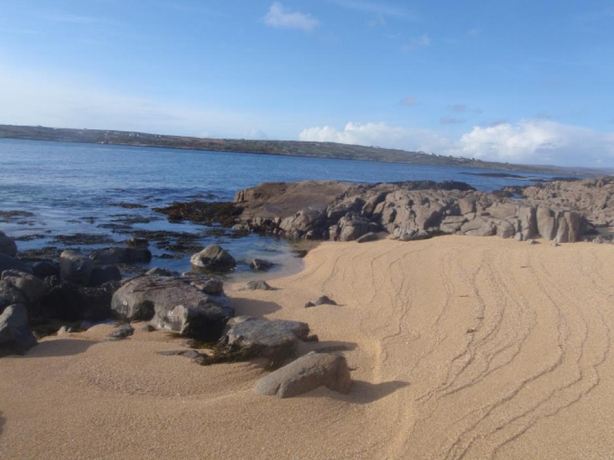 Historically when fishermen in Brittany would land maërl, they would be able to use it on their soil as fertiliser, ensuring a fertile harvest and making maërl a prized commodity. Commercial extraction no longer occurs in Brittany, where it is banned, but there is a cultural festival, Fête du Maërl, which happens every four years.
I became fascinated by maërl by going to the beach and seeing how it was carried, mobilised and transported by almost every wave. In 2014 during my PhD research on maërl sediment dynamics, I found myself meeting many professors and knowledgeable experts studying maërl. Realising the need to document their extensive knowledge, I decided to a short documentary together about maërl. Little did I know that this would turn out to be a hour-long scientific documentary entirely about maërl!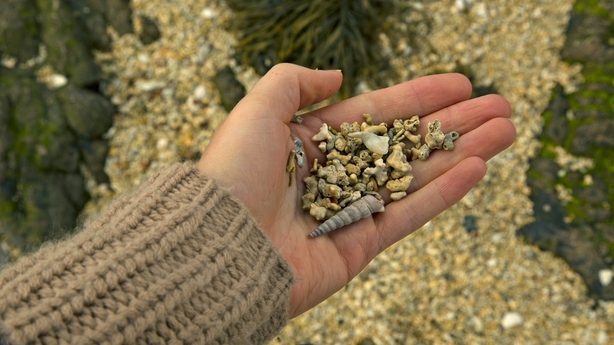 This documentary explored a diverse range of multidisciplinary research areas related to maërl, including marine botany, zoology, ecology, conservation management to geology, hydrographic surveying and geophysics. Featuring nine interviews with experts on maërl and the seabed, it explores the threat of anthropogenic activity on maërl, including extraction and dredging, salmon farming and trawling beds. It also contains numerous solutions suggested by leading experts, some of whom have studied maërl for twenty to forty years.
Marine science documentaries can inspire, educate and transform the science and serve to be informative tools in science communication. We hope this documentary will be one step towards educating the next generation of scientists, policy makers, for stakeholder management and the threats faced by exploitation of this vulnerable benthic habitat. 
We need your consent to load this Vimeo contentWe use Vimeo to manage extra content that can set cookies on your device and collect data about your activity. Please review their details and accept them to load the content.Manage Preferences
Our scientific understanding of the behaviour of maёrl beaches and beds is very limited, especially when it comes to the results climate change (such as increased storminess and ocean acidification). Furthermore, the current suite of morphodynamic models used to predict shoreline change have been developed and tested on beaches composed dominantly of lithogenic surface sediments. These have very different mineral compositions, particle shapes and porosity characteristics to calcareous maёrl deposits.
It is not known how these differences are manifested in the hydraulic properties of the sediment and, subsequently, how they impact the dynamics of maёrl debris beaches and offshore maёrl deposits. New research with Eugene Farrell of NUI Galway's School of Geography is underway to develop, test and validate the first ever process-response morphodynamic model for maёrl beaches and beds and quantify the impacts of storminess on these beaches.
---
The views expressed here are those of the author and do not represent or reflect the views of RTÉ
---