Opinion: Explore Your Archive week is an opportunity for the general public to access records and archives to find out about our history as well as our present
It's time to explore your archives. At a time where facts are often dismissed in favour of populist soundbites across instant media, it is ever more important that we remain in dialogue with our documented heritage. Libraries, archives and museums are institutions which act against these uncertain times. Access to records and archives is a vital function and signifier of a democratic society. It shows that open and mature debate can occur about our history as well as our present.
Archivists work to collect, preserve and make accessible what is documented from our present and from our past for future consultation. Objective observers but not passive in the presence of history, they actively work and intervene to counteract gaps in our national memory. Innumerable volumes of records, from letters and correspondence, wills and deeds, photographs and video tapes, to floppy disks and mini-disks, are painstakingly catalogued, restored, digitised and stabilised.
Born-digital records such as email and the web itself are also now becoming part of our archival record as we move into the realm of big data and equally big archives. The Utah Data Centre in Bluffdale, in the United States is home to one of the world's largest digital data repositories, with storage capacity of thousands of zettabytes (one trillion gigabytes) and rapidly approaching yottabytes (one trillion terabytes).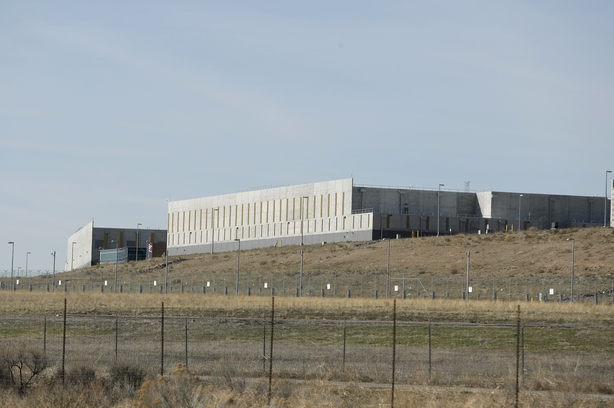 Our personal digital detritus is being constantly gathered online and in the cloud. Every time you click to accept terms and conditions on a website, stream the latest show or post a selfie at your favourite café, your digital legacy grows ever so slightly. We are currently the most documented generation ever in existence and, paradoxically, also the one at greatest risk of being the least remembered.
Our disposable culture leaves us counting gigabytes rather than shelf-space. Our memories become handed to us through daily "on this day" reminders on Facebook. To quote Professor Gearóid Ó Tuathaigh, "memory is indeed a major preoccupation of our time . . . This need for 'reminding' reflects, no doubt, the busy lives we lead and perhaps our distrust of our ability to remember everything on our crowded schedule."
In recent years, the European Court upheld a case which has reinforced the right to be forgotten thus forever changing for future historians how history is sought out and also how archivists can objectively store and record information. We should also be given the right, or at least the chance, to remember and to be allowed access the archives of the world we inhabit.
Our personal digital detritus is being constantly gathered online and in the cloud
While many of us may not traditionally have engaged with national cultural institutions, record offices or libraries, the increasing amount of records available digitally and free of charge allow give us an opportunity to make discoveries. Programmes like Who Do You Think You Are bring personal family stories from the past into our living rooms but as entertainment. Within the current decade of commemorations, the process of making history public and how we approach our history has become mainstream conversation. Bringing discourse on our history into our news feeds as well as our conversations is one of the many positives of the recent commemorations.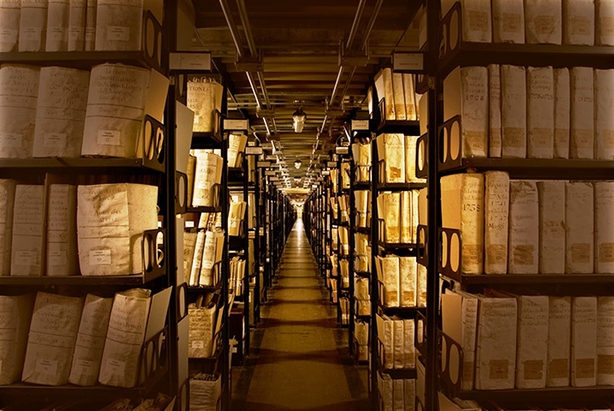 President Michael D. Higgins has called for an "ethical remembering", one open to diverse opinion and sources, the archive and memory of history's losers as well as winners. Speaking at NUI Galway in April 2016, he called for spaces with the intellectual courage to reject dominant ideologies and encourage the seeking of truth from fact.
Archive repositories around the country work towards realising this idea by documenting, ordering and sharing the raw materials of ourselves, our society, and our past. They offer spaces where one can access local as well as national records, and search for the truth from gathered evidence.
From RTÉ Radio One's History Show, Myles Dungan marks Explore Your Archive week with a look at various Irish archives
Archives can act as catalysts for social openness, enabling voices of those marginalised or repressed to be heard. Theatre companies like Anu Productions have allowed us to experience the darkest parts of our nation's past, by performing our archives through works like Laundry. Journalists and campaigners like Mary Raftery and Catherine Corless have woken the country to seeing a different tragic history, one of those previously denied a voice and place in our public history.
In the poem Bogland, Seamus Heaney writes about the process of discovery and recovery from the landscape, the bog giving up its relics previously secreted into the earth over centuries: "Every layer they strip / seems camped on before." During this year's Explore your Archive campaign, take the opportunity to discover what archives around the country have to offer. Local and national institutions will be holding special events, talks, exhibitions and more.
What makes visiting an archive a special experience is the tangible attachment to our heritage made possible. By physically handling the archive material itself, you can touch the documents, words and images that have shaped our lives and current society. It brings down barriers of display and puts history in your hands. To be able to encounter the stories of ourselves through our archives is complex, fascinating, enlightening and a privilege. Explore it for yourself.
---
The views expressed here are those of the author and do not represent or reflect the views of RTÉ
---