Mike Curran reached the finals of MasterChef Ireland 2011 alongside Bridín Carey and Mary Carney. Curran is originally from Tipperary and lives in Clare with his wife, Olivia and their two children. Mike would love to open a restaurant near ...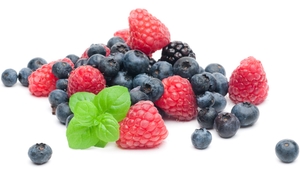 Brunoise of Summer Fruits, White Chocolate Mousse in a soup of Gold, Mint & Moscato D'Asti
Recipes / 19 Nov 15
Search RTÉ.ie
Cant find what you're looking for?
Recipe Finder.
Search by ingredient, chef or programme