Today With Sean O Rourke Tuesday 28 March 2017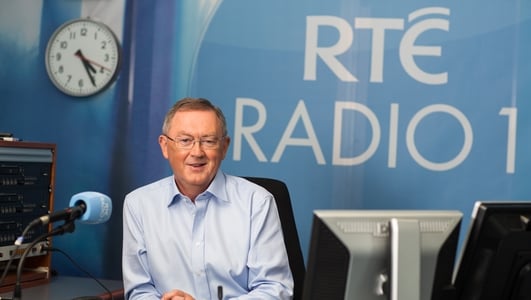 Today with Sean O'Rourke
The mid-morning current affairs magazine with the stories of the day, sharp analysis, sports coverage, in-depth features and consumer interest. Presented by Cormac Ó hEadhra.
Garda Commissioner
Brendan Howlin, Labour Party Leader, Dara Calleary, Fianna Fail
New Vision for Health Care in Ireland
The way healthcare is delivered to patients must change, before the tipping point of TOTAL SYSTEM FAILURE is reached and that cannot be far off.
Dr Tom Keane, Former Director of the National Cancer Control Programme, and Chair of the Towards 2026 report, which presents a new vision for health care in Ireland joined us this morning.
Bus Eireann
The strike at Bus Éireann is entering its fifth day amid concerns now that the travel disruption could spread to Dublin Bus and Iarnród Eireann. Workers at both companies are to be balloted next week on taking industrial action in sympathy with and in support of Bus Éireann workers.
This morning we spoke to Sean Barrett, economist.
Repossessions
Now recent figures show that the number of homes taking in possession was the highest on record in the last quarter. Our reporter Brian O'Connell has been covering the repossession courts for several years and he joined us this morning along with UCC economist Seamus Coffey.
Garda Commissioner contd.
Tánaiste and Minister for Justice, Frances Fitzgerald is briefing her Cabinet colleagues this morning about the controversy over garda breath tests and fixed charge notices. For more on this ongoing story, joining us this morning was Clare Daly, Independents4change TD and Colm Brophy, Fine Gael TD for Dublin South- West, who are also members of the Oireachtas Justice committee.
Mosul
Amnesty International has raised serious concerns about the lack of protection for civilians in the continuing battle to remove ISIS forces from the Iraqi city of Mosul.
Ian Black, Senior Visiting Fellow at the Middle East Centre at the London School of Economics and former Guardian Middle East Correspondent spoke to us this morning.
Panda Recycling
Last week, thousands of Dublin householders woke up to find a label swinging off their green bins from the Panda recycling company confirming that 40% of waste collected for recycling is contaminated... and warning that they are taking steps to tackle this problem..
Our reporter Evelyn O'Rourke has been out to meet the team at Panda to find out more out their situation...
Three Plays: Forgotten, Silent and Underneath
Pat Kinevane wrote and toured three separate one-man plays – Forgotten, Silent and Underneath... initially they were separate productions, but over time, they have become a kind of trilogy... and he's bringing all three to the Peacock stage of the Abbey Theatre from this Thursday. And he joined us this morning.