Today With Sean O Rourke Monday 25 July 2016
Teachers: Fitness to Teach
Teachers who under perform or face accusations of serious misconduct could face disciplinary hearings. Under the so called fitness to teach provisions, being signed off today, parents and in some cases pupils will be able to make a complaint to the Teaching Council.
In studio this morning was John Walsh, advisor to the Minister for Education Ruari Quinn and on the phone, Sheila Nunan, Secretary of INTO and Diarmaid de Paor deputy general secretary of ASTI.
Deporting Jihadists
We reserve the right to deport any suspected jihadists from Ireland– that's the response by Tánaiste Frances Fitzgerald to the recent terror attacks in France and Belgium.....
Ms Fitzgerald, who is also Minister for Justice and Equality, said while an attack on Irish soil is not likely, deportation of those considered a security threat is a necessary measure to keep the country and our neighbours safe...
However the move has attracted criticism, with questions remaining as to what level of evidence is needed to ascertain whether someone is a security threat..... and whether this could lead Ireland down a slippery slope when it comes to upholding basic human rights....
Colm O'Gorman, Executive Director of Amnesty International in Ireland and Richie Culhane, former Special Branch Detective joined us this morning.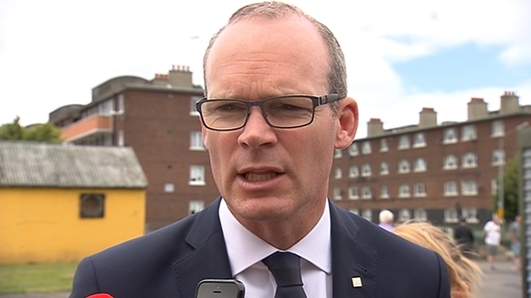 The Housing Plan and Mortgage Arrears
We have a housing plan in recent days, Minister for Housing, Simon Coveney and other government figures have outlined in detail how they plan to tackle homelessness as well as issues for those stuck in rental accommodation and first time buyers.
But what of the other housing story that has represented an ongoing nightmare for thousands of homeowners? The story of those in mortgage arrears, crippled by debt and in many cases facing the prospect of having their home repossessed.
Maria Bailey, Fine Gael TD for Dun Laoghaire and the Chairperson of the Oireachtas Committee on Housing, Planning and Local Government and also Derek Scanlon who is a Personal Insolvency Practitioner from the Debt Clinic which is based in Longford.
Summer Reading for Children
The libraries around the country are offering a great range of programmes for children over the summer. And our Evelyn O'Rourke went to Rathmines Public Library on one of the less sunny days recently to have a chat with some young readers.
We also spoke to Grainne Clear from Little Books Ireland to give us her guide to some of the best books out there for all age groups!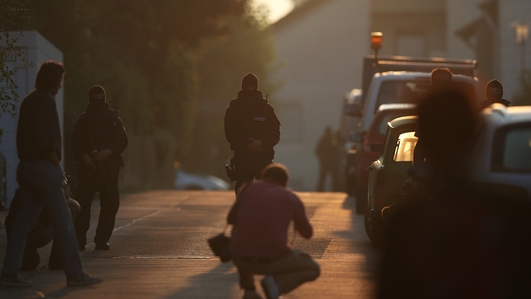 Terror in Germany
Germany has been rocked by violence over the past seven days.
Killings have been carried out with an axe in Wurzburg and a machete in Reutlingen. Munich suffered a mass shooting on Friday and last night a young man blew himself up in the small town of Ansbach, injuring a dozen people. In three of the four cases, the perpetrator was an asylum seeker - two Syrians and one Afghan.
But there appears to be no link to ISIS, are the Germans dealing with a totally different problem to the French? Kate Connolly, Berlin correspondent with the Guardian spoke to us.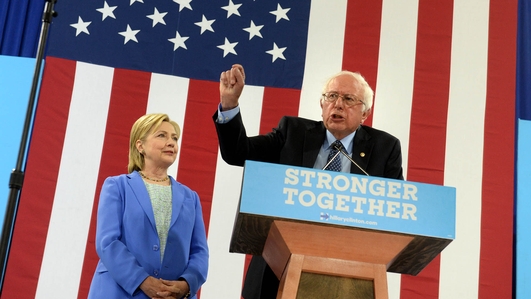 Democrat Convention
The Democratic Convention starts in Philadelphia later today where over four thousand seven hundred delegates will gather to formally nominate Hilary Clinton as the official Democratic candidate for President of the United States.
Last week's news was full of Donald Trump but will Hilary Clinton generate the same interest? Joining us in studio was Larry Donnelly, Lecturer in Law at NUI Galway and on the phone from Philadelphia by Fergal Keane....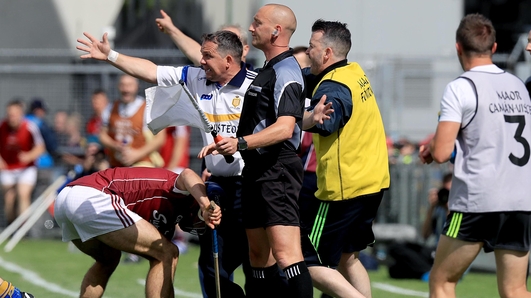 Weekend Sport
It was a day of redemption for defeated provincial finalists Galway and Waterford yesterday... both recovered from their knocks to win in Semple Stadium and put themselves through to the semi finals...
Plus another upset in football as Roscommon crumble to receive Clare side, and Tipp grap victory in added time, against Derry.
Before we spoke to Ciaran Murphy, of Second Captains and former Kilkenny hurling legend John Henderson Sean spoke to David Walsh, the chief sports writer with the Sunday Times, and discussed the IOC decision on the Russian Olympic ban.