Today With Sean O Rourke Friday 29 July 2016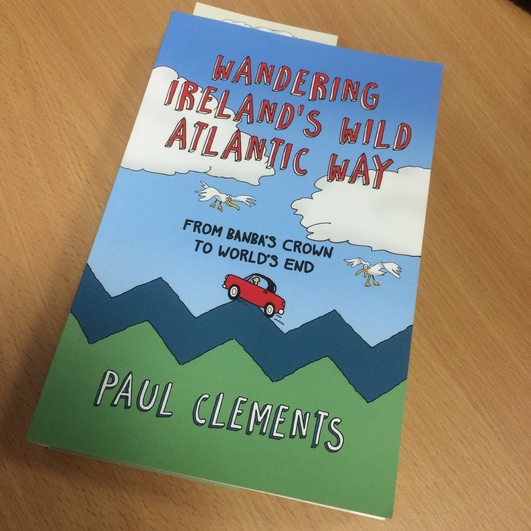 Wandering Ireland's Wild Atlantic Way
The Wild Atlantic Way is now a must see attraction that has been described as the world's longest coastal route. Since the Atlantic Way made it's way into guide books about two years ago tourists have been flocking to enjoy the rugged beauty of Ireland's West Coast.
We were joined by author Paul Clements has been up and down the coastline many times and first travelled the route 25 years ago as a hitchhiker. His latest book is called Wandering Ireland's Wild Atlantic Way from Banba's Crown to World's End".
GAA Panel
It's been a big summer of Gaelic Games in the Banner County, and though the hurler's season has come to a close, Colm Collins' football side still have all to play for.
In Ennis we were joined by Anthony Daly, Former Clare Hurler, latterly the Manager, and Clarecastle man of course... Lauren Gilfoyle, Former Clare Minor Camogie player, Club player with her home town Feakle, Member of the GAA National Youth Committee and GAA correspondent with the website Pundit Arena... and Peter O'Connell, Sports Journalist with the Clare Champion.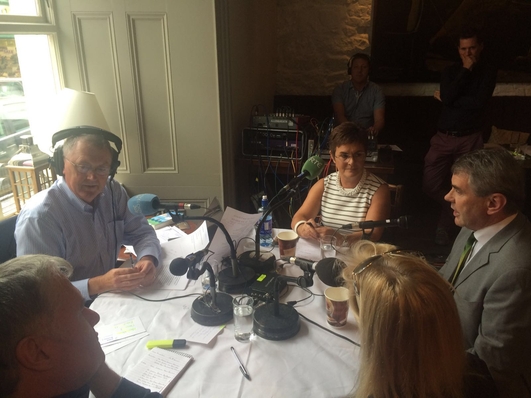 The Gathering
We might be on a special outside broadcast today from Clare, but 11:30 still means it's time for our Friday Gathering and we have a Clare-themed panel lined up for today.
Dr Michael Harty, Independent TD for Clare, and a member of what was known as the 'Rural Alliance' that negotiated support for the current Minority Government, Ann Norton, Mayor of Ennis, elected to Clare County Council as an Independent Councillor in 2014, Gerry Collison, Editorial Consultant with the Limerick Post, and former editor of the Clare Champion and Ciana Campbell, former RTE broadcaster of course, and now member of the Fleadh Communications team.