Today With Sean O Rourke Thursday 22 February 2018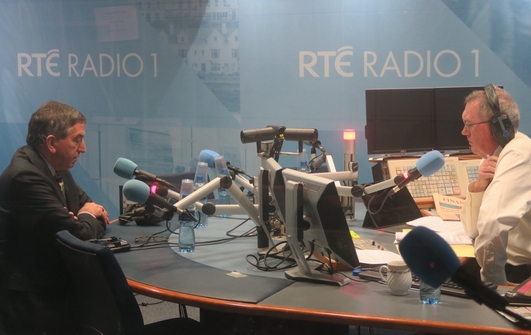 Former CEO and Chair of Unilever
After nearly 40 years with one of the world's biggest multinational companies, Unilever, Niall FitzGerald is one of the most experienced Irish business leaders of his generation.
He left these shores in 1971 and his career saw him work in Britain, where he now lives, continental Europe, the USA and South Africa and this morning he joined Sean O'Rourke in studio to discuss his life and career.
Oesophageal Cancer
Professor John Reynolds, St. James Hospital in Dublin, Marion O'Herlihy, who was diagnosed with Oesophageal Cancer eight years ago.
Homeless People and Premature Ageing
David Carroll, Director of Services and Development with DePaul Homeless Services, Jess Sears, Clinical Nurse Manager with DePaul Homeless Services