The Leap of Faith Friday 13 January 2017
On the Leap of Faith this week, is death one of the final taboos and do we do death well? Michael Comyn talks with Bryan Nolan from the Irish Hospice Foundation on what still goes unsaid about the end of life.
Edwina Fitzgerald is one of only a few women Funeral Directors in Ireland and she shares her insight as to how well a community supports neighbours and family in their bereavement and we hear the intriguing story of the relics of St.Oliver Plunkett from historian Tommy Burns.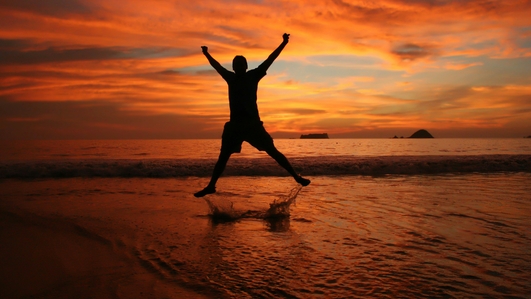 The Leap Of Faith
On this evenings Leap of Faith, the National Council for Curriculum and Assessment are soon to present proposals on the structure and time allocation in the primary school curriculum on religious and ethics we'll hear from Patrick Sullivan from the NCCA on the consultation process and from Seamus Mulconry from the Catholic Primary Schools Management Association on some of his organisation's concerns.
Where I Find God is a thought-provoking book where many of Ireland's finest thinkers share where they have found, and continue to find, the Divine in their lives, we'll be talking with authors Cora Guinnane and Joanne O'Brien. Sunday is the birthdate of Dr Martin Luther King Jnr, the Reverend Eileen Cremin discusses the influences and theology behind the great civil rights campaigner.
About the Show
In a programme for people of all faiths and none, Michael talks with those whose life experiences cause them to call on their beliefs, as he seeks to discover what religion does for people - and occasionally to them.
With regular updates from across the world's faiths and from those that hold them, this will be a thought-provoking 30 minutes of radio. Each week the programme will hear from people about how they access their 'spiritual intelligence' at different times in their lives.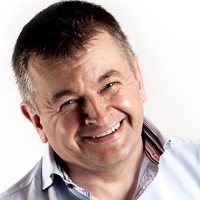 Michael Comyn has been presenting Sunday Spirit for the last year on RTÉ Radio 1 Extra on Sunday mornings at 10.00am and this new programme is an exciting opportunity for him to explore his light touch interviewing style which allows the subject to breathe and the story to unfold. Michael Comyn has worked in radio on and off for over 30 years, reading news at lunchtime on his local radio station in Louth while still at secondary school. A short hiatus followed while he got a "proper" job working in communications training before he found himself back on RTÉ Radio in 1999 as the first voice on RTÉ lyric fm. He kept in touch with radio by occasionally filling in on Playback, Risin' Time and Late Date, followed by a brief period presenting a talk show on commercial radio in Dublin.
The programme is produced by RTÉ Head of Religious Programmes, Roger Childs.